The Independent's journalism is supported by our readers. When you purchase through links on our site, we may earn commission.
Gianluigi Buffon: Juventus goalkeeper pens heartfelt letter to the goal he defends
Juventus' captain and goalkeeper broke the Serie A record for the longest amount of time without conceding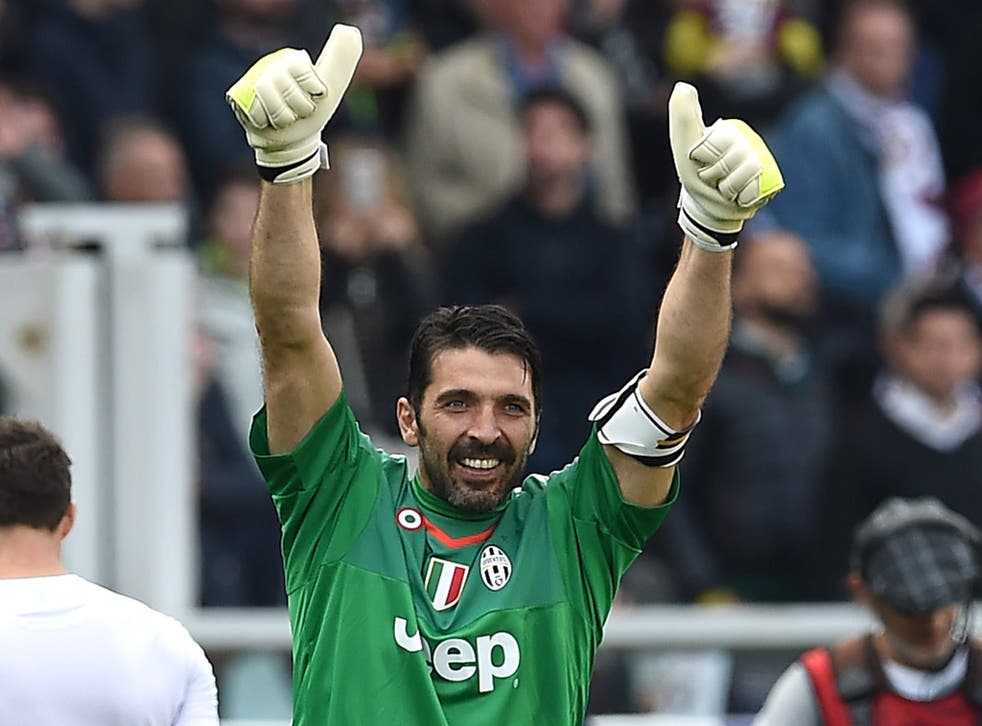 Gianluigi Buffon has penned a heartfelt open letter to the goal that he defends.
The Juventus captain and goalkeeper set Serie A's record for the longest amount of time without conceding this weekend.
Buffon prevented Torino from scoring in the opening four minutes of side's 4-1 win over their city rival on Sunday to break the record.
The streak eventually reached 974 minutes before he was beaten by Andrea Belotti's penalty.
The 38-year-old, who played in midfield up until he was 12, subsequently reflected on his long relationship with his 'goal' and recorded his feelings in a Facebook post.
The letter, originally written in Buffon's native Italian, was translated by BT Sport pundit and Italian football writer James Horncastle.
Gianluigi Buffon's letter to his goal
"I was 12 when I turned my back on you, denying my past to guarantee you a safe future.
I went with my heart
I went with my instinct
But the day I stopped looking you in the face is also the day that I started to love you
To protect you
To be your first and last line of defence
I promised myself that I would do everything not to see your face again. Or that I would do it as little as possible. It was painful every time I did, turning round and realising I had disappointed you.
Again
And again.
We have always been opposites yet we are complementary, like the sun and the moon. Forced to live side by side without being able to touch. Team-mates for life, a life in which we are denied all contact
More than 25 years ago I made my vow: I swore to protect you. Look after you. A shield against all your enemies. I've always thought about your welfare, putting it first even ahead of my own.
I was 12 when I turned my back on my goal. And I will keep doing it as long as my legs, my head and my heart will allow."
Buffon also marked his achievement by writing equally poetic dedications to each of his Juventus team-mates.
Join our new commenting forum
Join thought-provoking conversations, follow other Independent readers and see their replies