Good start to the season sees David Moyes with real top four aspirations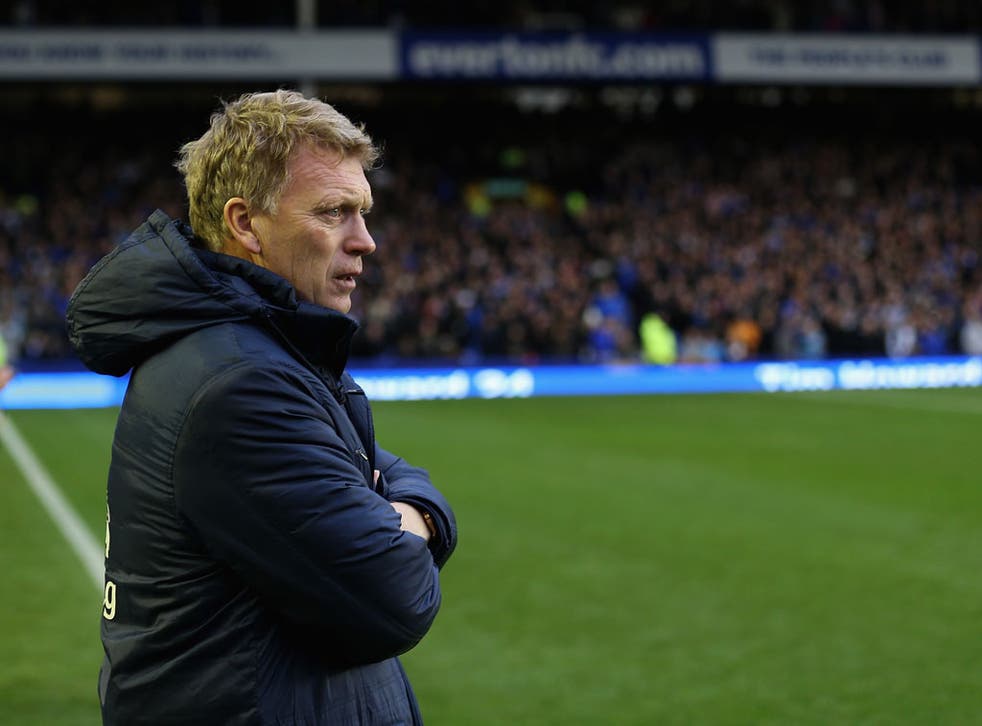 It is the perennial question for David Moyes and one he normally feels obliged to answer with reference to money, stadium capacity and his chairman Bill Kenwright's long and fruitless search for new investors: can Everton make it into the Premier League's top four?
Yet ahead of Sunday's visit from Tottenham, moved back because the London club are once again involved in European competition, it was noticeable that Moyes addressed the familiar issue in purely footballing terms. Aware that the League table going into the 16th round of matches this weekend showed his side beaten only twice and within striking distance of the top three, never mind four, after drawing away to the champions Manchester City last Saturday, he felt able to state with a degree of conviction that for once the Champions' League places need not be confined to the usual suspects.
"That [fourth] position will be open to half-a-dozen clubs," he said. "It could be open to Newcastle, Liverpool, Tottenham. West Brom have made a brilliant start. Lets hope that Everton can be there or thereabouts. I think there are a number of clubs who can go on a run and be involved at the end." Easier said than done or not, "all" Everton need to do is turn some of their draws - seven in the last nine games - into victories like the one over Manchester United that got the season off to an unusually good start.
Moyes's only reference to finance was in admitting that like a good Scot he felt pangs of guilt about paying £4.5m to bring Steven Pienaar back from Tottenham after selling him for only £3m. Inevitably, however, conversation turns to keeping players that other clubs might fancy, like the remarkable Marouane Fellaini, often unplayable this season in his role just behind Nikica Jelavic, the main striker he is even outscoring.
"When you have good players they want to be successful," Moyes said. "They want to play and be involved in the top end of the League. They want to be involved in cups, involved in European competition. We know at Everton we have a responsibility, because we have a number of top players not just Fellaini, it's for us all to try and challenge at the top end. If you do that the players are more than content."
Of the mop-haired Belgian he says: "He's got great soft feet, he's a lovely footballer. He can put the ball on his chest. He was not mad on the role at first, maybe if you asked him he would still see himself playing a bit deeper, which I think in time might be the case. But I think he is enjoying the feeling of scoring goals. He's enjoying the recognition for his form, he is saying 'I'm having a bit of this, I'm enjoying getting my name in the papers, and enjoying getting cheered by the crowd'. When he first did it maybe he was a bit resistant, but now he welcomes it. He is very difficult to play against. People don't know what to do - do they mark him, or leave him - so teams have their own problems trying to deal with Fellaini."
Join our new commenting forum
Join thought-provoking conversations, follow other Independent readers and see their replies