Harry Kane keen to help Tottenham secure finishing spot above Arsenal for first time since 1995
Spurs striker eager to secure top North London billing after manager Pochettino played down poor record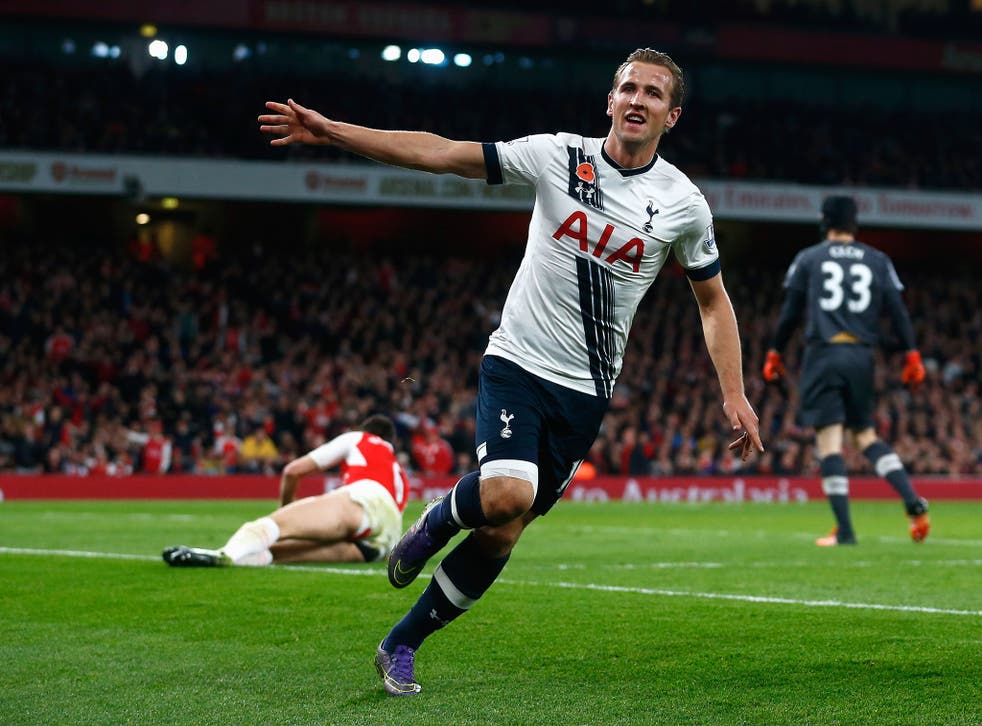 Unlike his manager, Harry Kane admits it is important to him that his Tottenham Hotspur side finish above their North London rivals Arsenal - something they have not achieved since 1995 - which they can achieve with a point at Newcastle this Sunday in their final game of the season.
Mauricio Pochettino said after his side's 2-1 defeat to Southampton that Spurs should stop obsessing about it and that he did not care about finishing above the Gunners - his point being he wants to finish above everyone. Kane, though, does care.
"It would be a really good feeling," Kane said. "It was not something we focused on at the start of the season but now we are here it would be good, it would be good for the fans.
"They would have the bragging rights for once in a long time so, yes, we want to finish second. It is in our hands, we just have to win at Newcastle and then it's job done."
Arsene Wenger has promised that it won't be an annual occurrence should Spurs finish ahead of Arsenal.
Kane is not so sure. "That's their opinion," the Spurs striker said.
"They are going to want to finish above us next season and we will be trying to finish above them. We want to finish as high up as we can, we are not going to focus on anything but ourselves. We will finish the season strong and next season we will go and try to win the title again."
Kane was disappointed that Spurs signed off their home season with a defeat. "The fans were great but we are just disappointed we couldn't win but there is still one more game and we will try our hardest. We wanted to send the fans home happy. Southampton are a tough side.
"On another day the chances could have gone our way. So we have to go to Newcastle now and try and win that game.
"We want to finish second, that is our aim. It would be a blow not to but we go to Newcastle and still back ourselves to win. It hurts being at home and not finishing it off, but there is still one more game."
Are teams trying harder to beat Spurs, now that they are at the top? "People are going to talk. We have got to be ready for that. If teams are going to play harder against us we have to be ready and make sure we are better than them."
The forward also admitted that the toil of a hard campaign has caught up with the players. "Yes, it has been a long season," he said.
"We have been fighting hard mentally and physically but I still think we looked good out there. We played good football, it is just in recent weeks, as people have seen, we haven't finished teams off. We have been going ahead and then maybe a lack of concentration.
"I feel good, I feel good in training. I look after my body which is important.
"Obviously I feel fit and ready, hopefully we can finish strong next week and then look forward to the Euros."
Join our new commenting forum
Join thought-provoking conversations, follow other Independent readers and see their replies