Hector Bellerin is faster than sprint king Usain Bolt
Over 40 metres anyway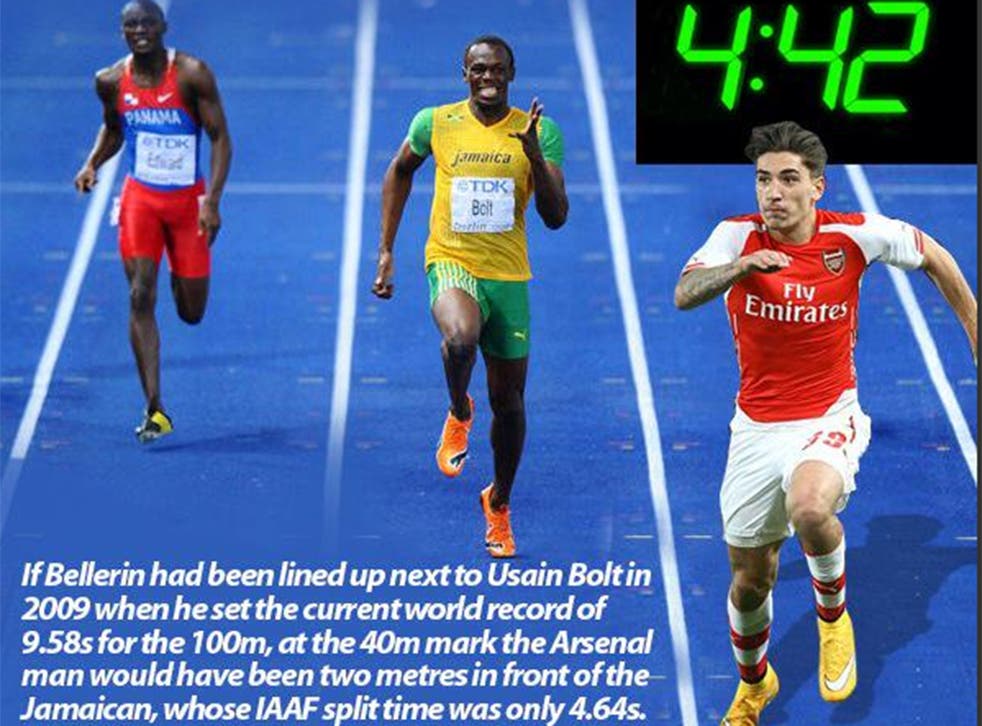 Hector Bellerin's season got even better when an internet meme started doing the rounds that suggests the Arsenal right-back is faster than Usain Bolt.
The Spaniard set a time of 4.42 seconds over a distance of 40 metres, which is quicker than the Jamaican sprinter who when setting the current 100m world record, took 4.64 seconds to cover the first four/tenths of the track.
Apparently, Bellerin would have been a full two metres ahead of Bolt at the 40 metre mark had they lined up together when the record of 9.58 seconds was set in 2009.
It emerged last year that Bellerin, who signed from Barcelona in 2011 and has impressed in the 21 games he has played for Arsenal this season, is something of a speed demon.
In a Q+A, Arsenal's rapid winger Theo Walcott revealed that Bellerin had broken his own 40 metre record, which Walcott had snatched from Gunners legend Thierry Henry. Asked who would win in a race between himself and Henry, Walcott answered: "Me! Thierry is in his 30s now so I would be very disappointed if I didn't beat him. I beat his sprint record which Hector [Bellerin] has now broken."
Join our new commenting forum
Join thought-provoking conversations, follow other Independent readers and see their replies