Hull 2 Chelsea 3: Jose Mourinho fears Diego Costa injury nightmare for title run-in
Mourinho revealed afterwards that Costa is still troubled by hamstring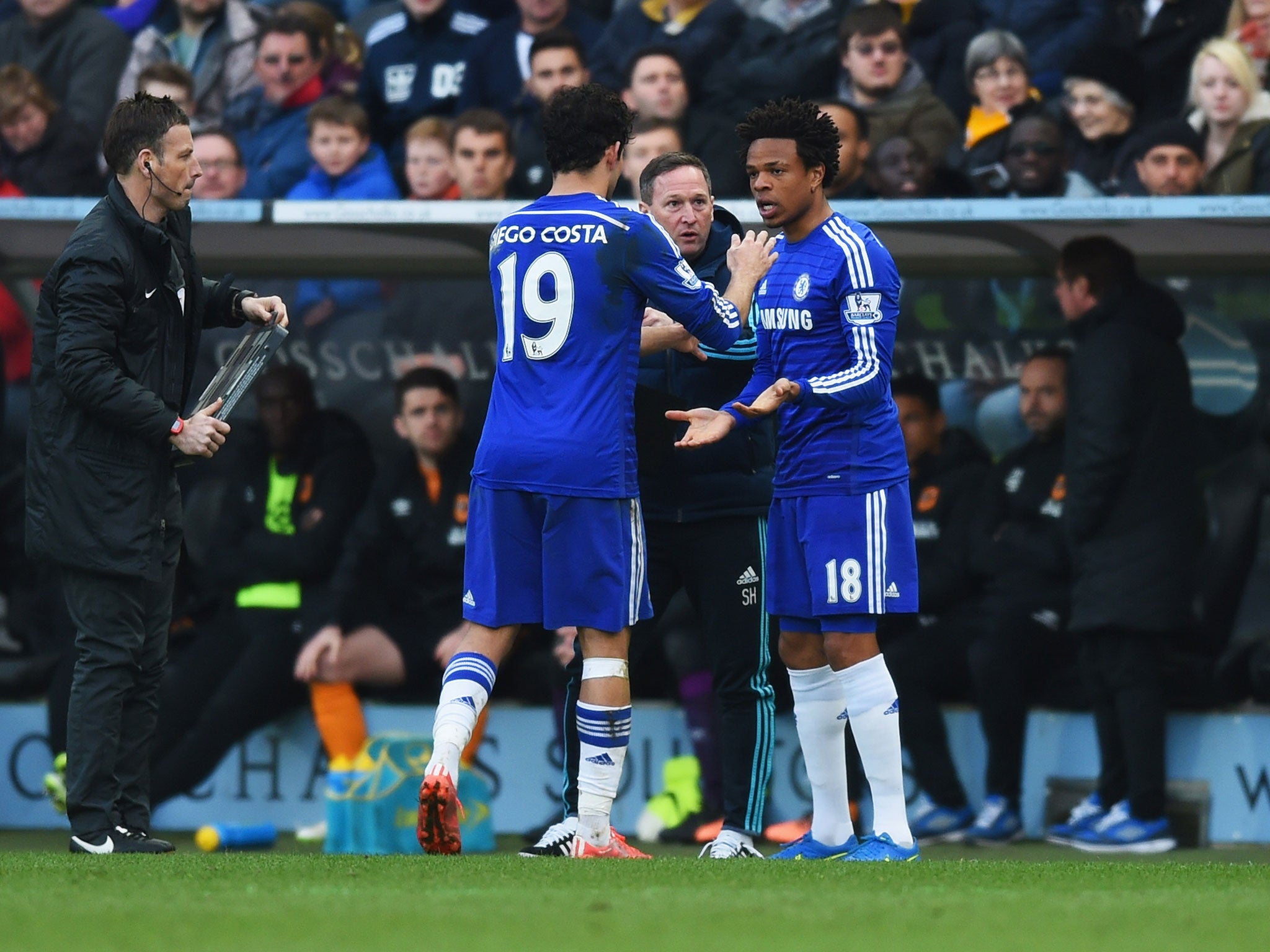 A downbeat Jose Mourinho reacted with little animation to Chelsea's dramatic 3-2 victory at Hull City on Sunday, though he did say that he is "not pretty sure" Chelsea will win the Premier League title for the first time since 2010 but he is "pretty confident".
What might impinge upon Mourinho's feeling are the ongoing hamstring issues facing Diego Costa. Having scored his 19th Chelsea goal of the season, Costa asked to be withdrawn after 77 minutes.
Mourinho revealed afterwards that Costa is still troubled by the hamstring injuries that saw him limp out of last season's Champions League final for Atletico Madrid.
Costa aggravated the injury last October playing for Spain, and with the European Championship qualifier against Ukraine on Friday, he must be doubtful for inclusion.
Asked if he is worried about Costa, Mourinho said: "Yes, but I don't know how serious it is. When a striker is playing and you need a goal to win a game with 15 minutes to go, when he says it's over for him, then it's over for me.
"He has this problem since he tried to play in the Champions League final.
"We know his hamstring is not a strong one, he works hard during the week to compensate for this weakness he has there, but an injury can come."
Mourinho did not declare Costa unfit for Spain, as reports suggested he will join up with the squad to be assessed, but he added: "He has 15 days without football, with Chelsea."
Having drawn at home with Southampton eight days ago, which came after Champions League elimination, Mourinho was grateful for Loïc Rémy's 77th-minute winner and thinks that Chelsea clinching the Premier League is now a matter of "mathematics". Few would disagree.
Hull 2 Chelsea 3 player ratings
Show all 23
Mourinho refused to blame his keeper Thibaut Courtois for the second Hull goal, which resulted from a bad mistake by the Belgian.
"If we tell our goalkeeper every time he has the ball to put it in the stands then there is no second [Hull] goal, but we try to play," Mourinho said.
In part this was because it was Courtois's triple save in the 64th minute that prevented Hull from turning a 2-0 deficit after only nine minutes into a 3-2 lead. Hull manager Steve Bruce felt that was the game's "turning point".
Having fallen behind to "two wonder strikes" from Eden Hazard and Costa, Bruce said: "I think that's as good as we have played for a long, long time. I don't think we deserved to lose.
"We're ready for the challenge, we had an awful couple of months in winter time but we've some resilience coming back into the team.
"Everybody is talking about our run-in but when it comes to 'squeaky-time' you need your top performers to come good. Thankfully we've got a couple coming back. I'm sure we've got enough."
Of Chelsea's winner, which went through Hull goalkeeper Allan McGregor's legs, Bruce added: "I think Allan will be disappointed."
Join our commenting forum
Join thought-provoking conversations, follow other Independent readers and see their replies