Hull City and Steve Bruce in danger of sharing same relegation fate as Burnley and QPR
Defeat to Burnley makes the Tigers the favourites to go down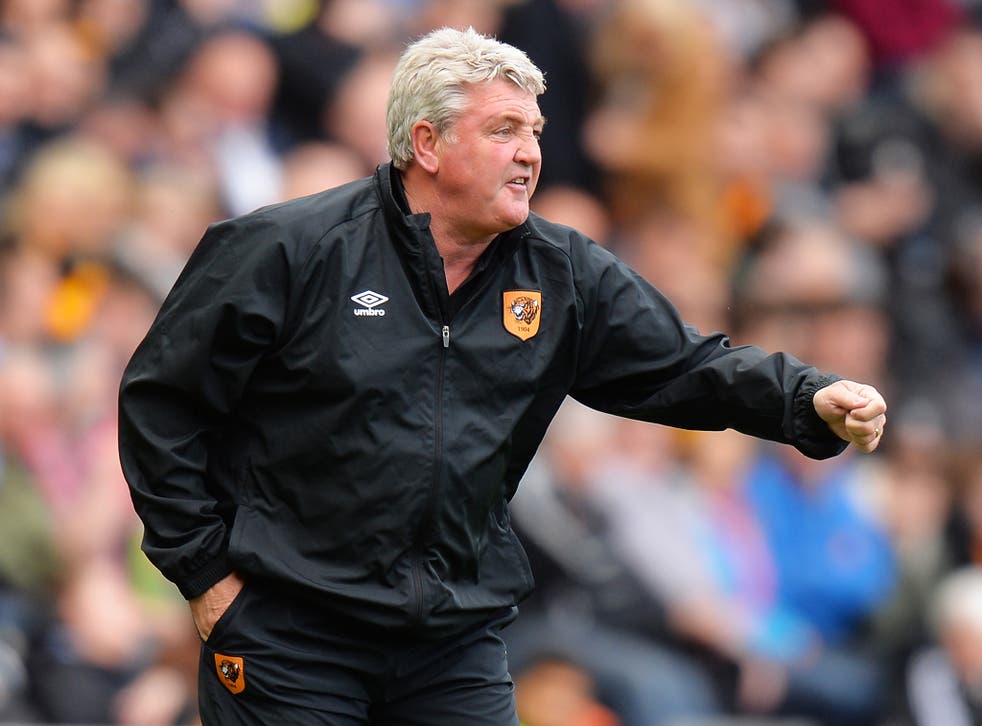 Sean Dyche's team had just been relegated, yet his tone was upbeat. Steve Bruce's team live to kick another day, yet his tone was troubled.
While Dyche talked about Burnley's "strong thirst" to bounce back next season, Bruce was wondering aloud about his players' appetite. Hull City's manager looked bewildered by his side's 1-0 home defeat.
"I wish I could hide it," Bruce said, "but at the moment I'm totally shocked.
"We're better than that. Whether they were nervous or not, we've got enough experience in there to go and perform at the level which you need. That's the frustration. We haven't kicked a ball. We looked nervous, edgy, slow to move the ball, slow to get after it. We made silly mistakes, gave stupid fouls away. We produced an awful performance and got what we deserved."
Asked if his team froze on a must-win occasion, Bruce replied: "Yeah. The expectations, if we're being honest, we haven't been able to handle. When we're expected to go and beat somebody, we find it difficult."
He added: "No one is going to expect us to beat Tottenham or Man United, so that might give us a better chance."
This is the focus now. Burnley won through Danny Ings' sharp 62nd-minute finish, but the Clarets were relegated nonetheless. The question arising is whether Hull will join them.
White Hart Lane, where fading Tottenham Hotspur have lost their last two games – to Manchester City and Aston Villa – is Hull's next destination. Spurs have conceded more goals at home than Burnley or Queen's Park Rangers, so there is hope. But not if Hull play as they did on Saturday.
"There were a lot of people tense and stiffened out there," said defender Paul McShane, and it showed. Robbie Brady had two free-kicks hit the woodwork, but Hull's open play was strained.
If there is no improvement at Tottenham, Bruce faces the possibility of being sent down on the final day by Manchester United, a grim scenario for an Old Trafford hero.
Burnley beat Hull home and away but Dyche's team has won a lot more praise than games, due to their budget. They will return to the Championship with a parachute payment, although given that in the past five seasons not one of the 10 automatically promoted clubs has been a one-season "bounce-back", it is clearly about more than money. "Even when you put money in, there are no guarantees," Dyche said. "Recruitment is the key to most successful clubs."
Burnley expect to lose Ings and Dyche foresees other "predators". Dyche himself is likely to be targeted, just as Owen Coyle was the last time a manager made such a mark at Turf Moor.
Join our new commenting forum
Join thought-provoking conversations, follow other Independent readers and see their replies