I'll manage another club after Chelsea, claims Jose Mourinho
But the Portuguese insists he will stay in west London as long as owner Roman Abramovich wanted him there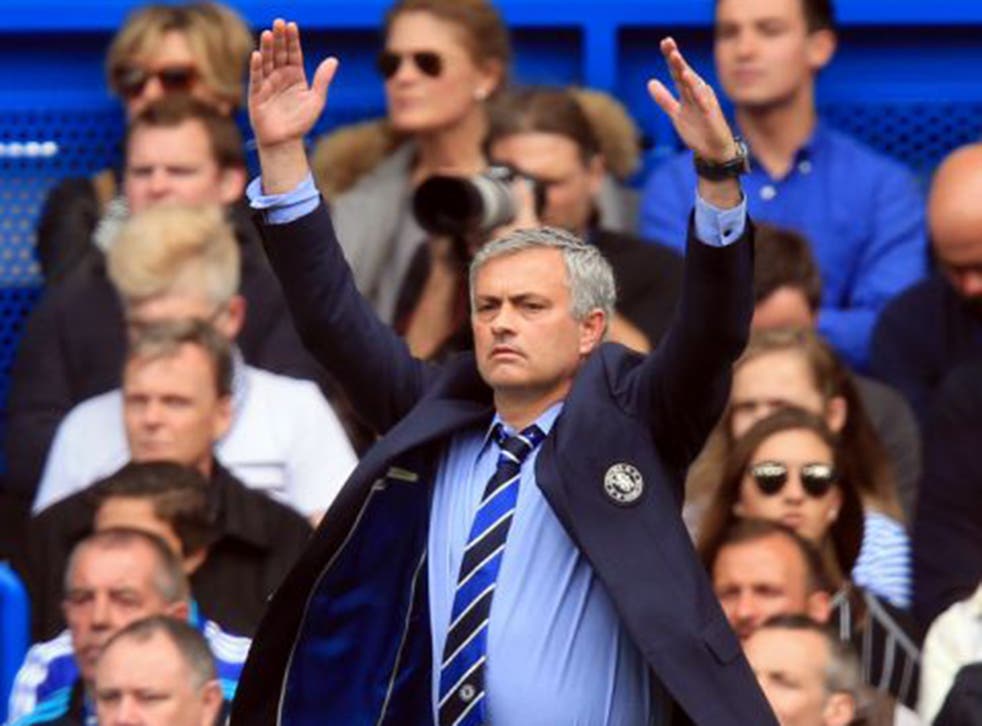 Jose Mourinho has said for the first time that he thinks he will manage another club after Chelsea. While he was at pains to stress he has no plans to leave Stamford Bridge, the Portuguese announced in the build-up to the Premier League game against Liverpool that Chelsea were unlikely to be his final job in club management.
When asked whether he could be Chelsea's equivalent of Sir Alex Ferguson, and that this would be his last club, Mourinho responded: "No, because it's impossible. Modern football, impossible."
The Portuguese, who rejoined Chelsea in 2013, added that he thought Arsenal's Arsène Wenger would probably be the last of the truly long-serving managers. "I think so. I think it's very, very difficult for that to happen."
However, Mourinho insisted he wanted to stay at Chelsea, and would do so as long as Roman Abramovich, the owner, wanted him there. He also made it clear he had laid down roots in London.
"That's what I want. I didn't say it at Inter because I didn't want. I didn't stay at Real [Madrid] because I didn't want. I want to develop this team… I want to stay here, that is why I say I am in Mr Abramovich's hands.
"He has no pressure. He doesn't need to give me a contract tomorrow, he doesn't need to give me more money. He doesn't need to be worried that some club is knocking on my door. When he wants me, I am staying. When he doesn't want me, I am going. So simple for him, so simple for me."
Meanwhile, Mourinho said he would "send a drone" if a plane flew over Stamford Bridge demanding his exit, as he offered his support to Brendan Rodgers. The two face off on Sunday after what has been a difficult spell for the Liverpool manager, with one disgruntled group of fans funding a plane to fly over the Liverpool stadium with a banner reading: "Rodgers out, Rafa in" ahead of last week's 2-1 win over QPR.
Mourinho also maintained he had "no problems at all" with Rodgers, despite their recent spat after January's League Cup semi-final. "With the frustration of a bad result we can make or say the wrong things, all of us," he said. "No problem at all."
Join our new commenting forum
Join thought-provoking conversations, follow other Independent readers and see their replies