James McClean pictured turning back to British national anthem during West Brom friendly in South Carolina
The Republic of Ireland international also refuses to wear a poppy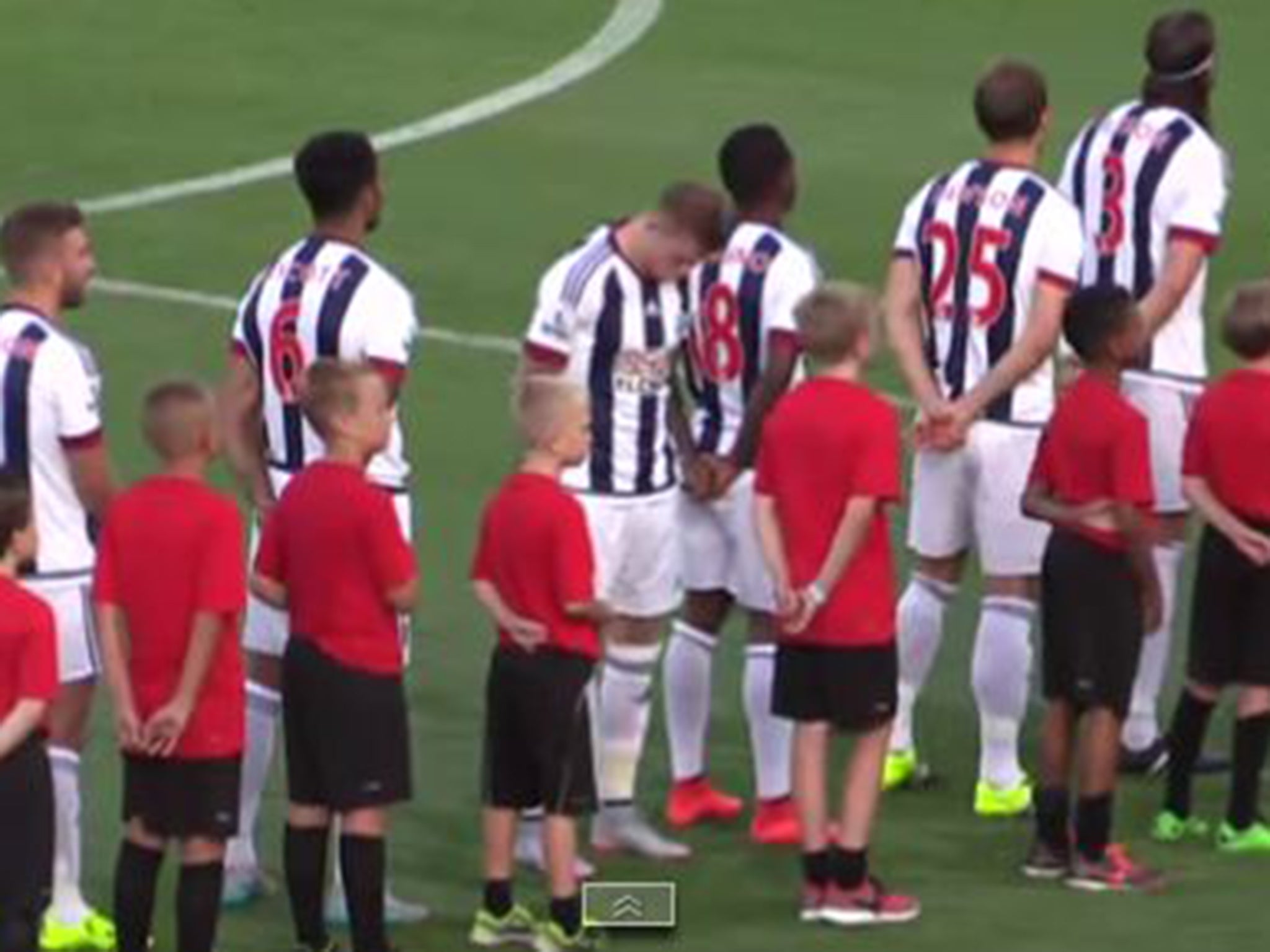 West Brom and Republic of Ireland midfielder James McClean appeared to turn his back on the British national anthem during a West Bromwich pre-season friendly in the US.
The midfielder, who also opts against wear a remembrance poppy as it would "be a gesture of disrespect for the innocent people who lost their lives in the Troubles", drew a strong reaction on social media for the gesture.
The 26-year-old was branded "scum" and an "attention seeker" and also told that he "should go back to Ireland" on Twitter; a number of users also threw explicit language in his direction.
There was strong support as well, with lots of users labelling him a "hero". Others argued that the abuse he received was harsh and that he should be free to express his beliefs.
The image above, captured on the official YouTube account of West Brom's opponents Charleston Battery, is only a very brief snapshot of the midfielder.
The national anthem is not typically played at domestic matches or in European competition, but the US national anthem is played before games stateside.
At 3min 25sec on the video, it becomes clear that God Save The Queen is about to be played. The West Brom and Charelston players turn towards one end of the stadium, presumably where the Stars and Stripes and Union Flag are hanging, while McClean initially turns but then faces forward and bows his head.
McClean is not seen for long as a graphic appears over the top of the screen.
West Brom eventually won 2-1 with Saido Berahino and Brown Ideye on target.