Jamie Vardy beware, since signing Thierry Henry Arsenal have had a mostly terrible record of signing strikers
As the Leicester man weighs up whether to leave the champions for the Gunners we take a look at every striker signed by Arsenal since Thierry Henry and assess how they fared in north London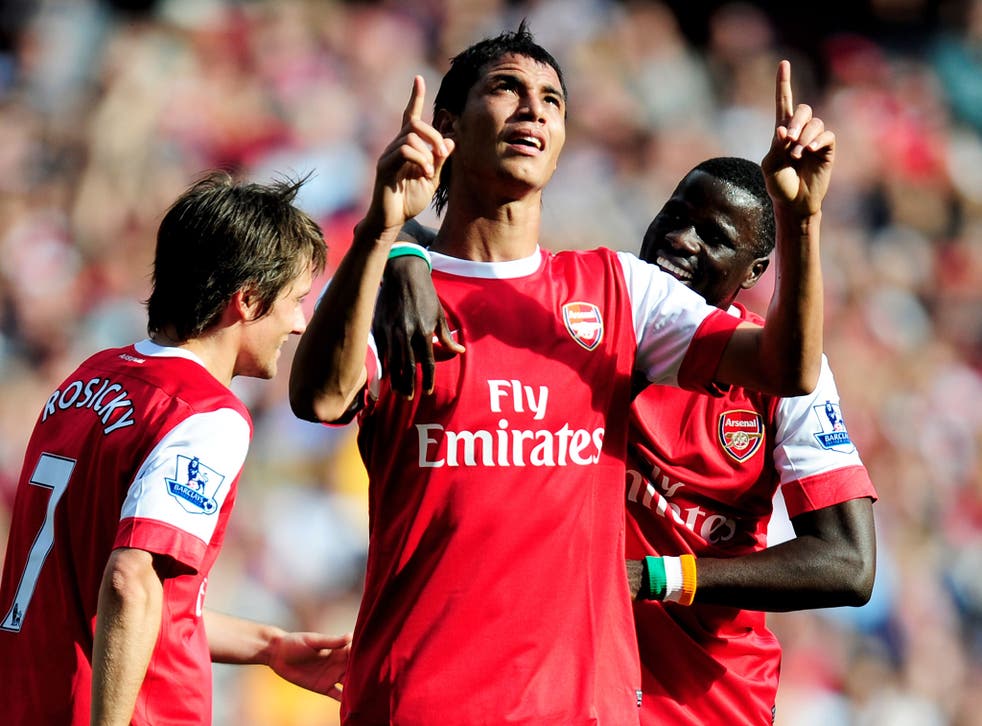 Jamie Vardy is currently weighing up whether to leave Leicester for Arsenal after the Gunners triggered the striker's release clause.
There are many things for the England striker to consider before he makes his decision and among them should perhaps be a glance at Arsenal's modern history of signing forwards.
When the club bought Thierry Henry in the summer of 1999 the club landed arguably the greatest player in the club's history.
But since the Frenchman's arrival from Juventus the Gunners have, in the main, not come close to pulling off such a coup again. Many arrivals hailed as the answer to the club's goal scoring problems, for various reasons, have flopped. Although there have been a few exceptions.
Here, we take a look back at every forward signed by Arsenal following the arrival of Henry and assess their impact...
Every Arsenal striker signed since Thierry Henry

Show all 18
Who have been the best and worst strikers signed by Arsenal in the modern era? Let us know in the comments below.
Join our new commenting forum
Join thought-provoking conversations, follow other Independent readers and see their replies