Jonjo Shelvey reveals Brendan Rodgers advised switch from Liverpool to Swansea
The England midfielder moved for £5m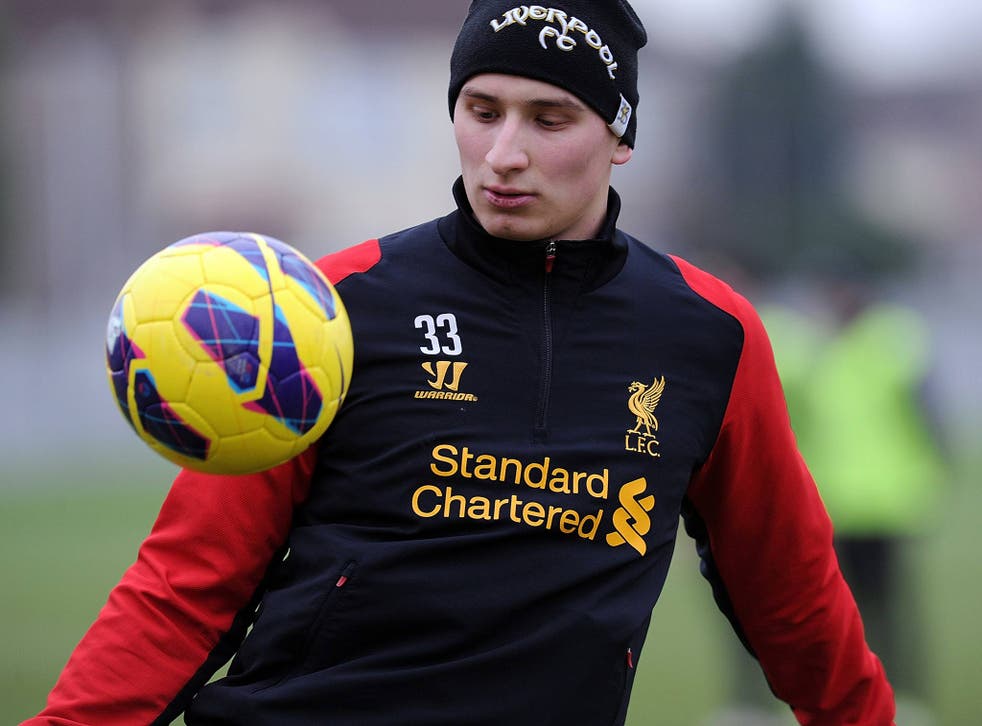 New Swansea midfielder Jonjo Shelvey followed the recommendation of his Liverpool manager Brendan Rodgers in deciding to move to the Liberty Stadium.
The 21-year-old yesterday signed a four-year contract after an initial £5million deal, with a further £1million in add-ons, was agreed quickly between the two clubs.
Rodgers knows the south Wales set-up well having only left there for Anfield last summer and told Shelvey it would be ideal for him.
"Leaving a club like Liverpool is a very hard decision to make but coming to Swansea, who play similar football which Brendan and managers before him installed here, is an attraction," said the England Under-21 international.
"Brendan said he wouldn't let me go to a club that wasn't right for me.
"He said Swansea are perfect for me with the way I play.
"He couldn't guarantee me the first-team football at Liverpool, and he said if I could get the game-time at Swansea then I should definitely go.
"I could have stayed at Liverpool and fought for my place because they didn't want to get rid of me, but I felt, in the end, I needed to come and make a name for myself.
"Rather than sit on the bench every week at Liverpool I need to come and play football and get myself to the status that I once had.
"Moving here will help me in terms of the way the manager (Michael Laudrup) wants to play.
"Obviously having worked under Brendan that will stand me in good stead.
"I just want to enjoy my football, get as many games under my belt as possible and hopefully win something with Swansea."
Having praised his former boss, Shelvey, who is flying out to Holland this morning to join his new team-mates for pre-season, is now looking forward to working with Laudrup.
"When someone like Michael comes in for you, then you can't really say no," he told swanseacity.net.
"I spoke to him and I liked what he had to say. Fingers crossed, it will all click on the pitch.
"He was one of the world's best players - he has experience of playing for Barcelona and Real Madrid, so hopefully I can get some games under him and progress well.
"I want to learn under him and hopefully he can develop me into a top player.
"It's been a mad rush, but it's good to get all the paperwork signed.
"I just want to get onto the field now and show what I can do."
PA
Join our new commenting forum
Join thought-provoking conversations, follow other Independent readers and see their replies