Jose Mourinho takes a swipe at Pep Guardiola by insisting Lionel Messi can be stopped - claiming to have done it 'many times'
The Bayern Munich manager said that the Barcelona player was impossible to contain ahead of his side's Messi-inspired 3-0 defeat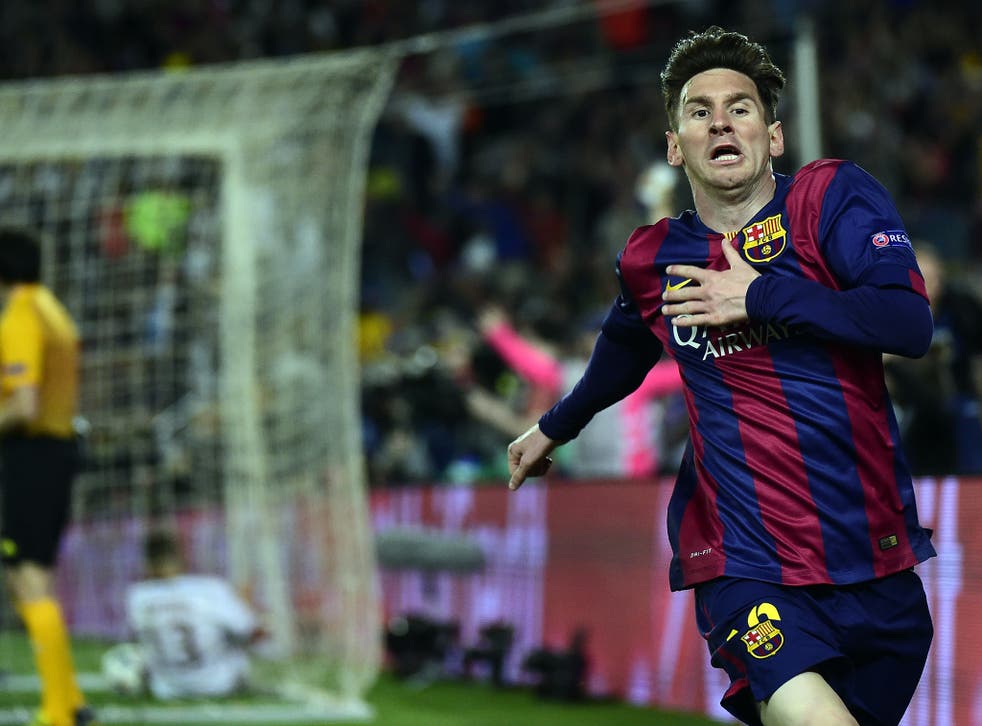 Pep Guardiola had said before Wednesday's Champions League semi-final that "there was no way to stop" Lionel Messi, that "there is not a system or coach to stop talent of this magnitude." The final 12 minutes at the Nou Camp, when Messi killed the tie with two brilliant goals, proved him right.
Jose Mourinho was uncharacteristically absent from this year's semi-finals, but said on Friday afternoon's press conference that he enjoyed watching Messi so much that "you don't think about not being there".
The Chelsea manager, though, disagreed with Guardiola about what to do with Messi, and in doing so revealed the ideological gap between the two greatest coaches of their generation. While Guardiola's Bayern Munich tried to play proactive football at Barcelona, Mourinho's teams are more pragmatic, more reactive, more focused on just trying to stifle the opponent's strengths, whatever they are.
"Every time I played against Messi I spent hours studying and trying to stop him," said Mourinho, the greatest plotter and planner in the game. "Many times, we were successful. Other times we were not successful."
Mourinho's Internazionale stopped Messi in both legs of their famous Champions League semi-final in 2010. But Messi ripped Mourinho's Real Madrid apart in the semi-final in 2011. No plan is guaranteed to succeed.
All Mourinho's anti-Messi plans intended to do, by his admission, was to make life as difficult as possible for the greatest footballer of all time.
"Every time I was thinking about how best collectively, I am not saying stop him, but to give him a difficult match," Mourinho said, markedly modest about the power of his plans to restrict a player this good. "I think this is the correct word. It is not about stopping him but giving him a difficult match. That is the best you do against him."
Bayern Munich made little attempt to give Messi a difficult match on Wednesday – preferring to play their own game early on, before sitting back – and eventually Messi punished them with two goals.
Messi and Barcelona, then, are on the brink of the final, the game in which Messi scored in 2009 and 2011. Mourinho has won two Champions League finals himself – 2004 and 2010 – and said that Messi is more able to make that difference, in the biggest games of all, than any other player.
"One thing is a team. Another thing is a team with Messi, it's a different story," said Mourinho, spelling out just how decisive Messi was. "He played a Champions League final with Guardiola [2009 and 2011]. He – normally – is playing a Champions League final with Luis Enrique [2015]. And if one day he plays for Anthony [Portuguese for 'Joe Bloggs'], Anthony will go to a Champions League final with him. So when people analyse teams, you have to remember that this boy makes everything different, he makes everything different."
The reason, then, is simple and obvious why Barcelona have been playing the best football in the world for recent years. "I think this guy makes the gap, by himself," Mourinho said. "You have doubts that Man City with Messi can win the Champions League? Or Arsenal with Messi can win the Champions League? Or Chelsea with Messi can win the Champions League? Or Man United with Messi can win the Champions League? Don't you think so? I think so."
There were whispers, earlier this season, of a Messi move to Chelsea, to unite with his good friend Cesc Fabregas and his big sponsor adidas. Mourinho, though, could not see it. "My personal opinion, no chance to leave," he said. "Such a big club, such a powerful club, they can't lose that player, that player belongs to them, belongs to their people. I don't believe. In football you never know, but I don't believe." Mourinho will have to keep studying and drawing up those plans, even if they don't always work.
Join our new commenting forum
Join thought-provoking conversations, follow other Independent readers and see their replies