Jose Mourinho's name is still owned by Chelsea to complicate move to Manchester United
The Portuguese coach is expected to be confirmed as the new United manager in the coming days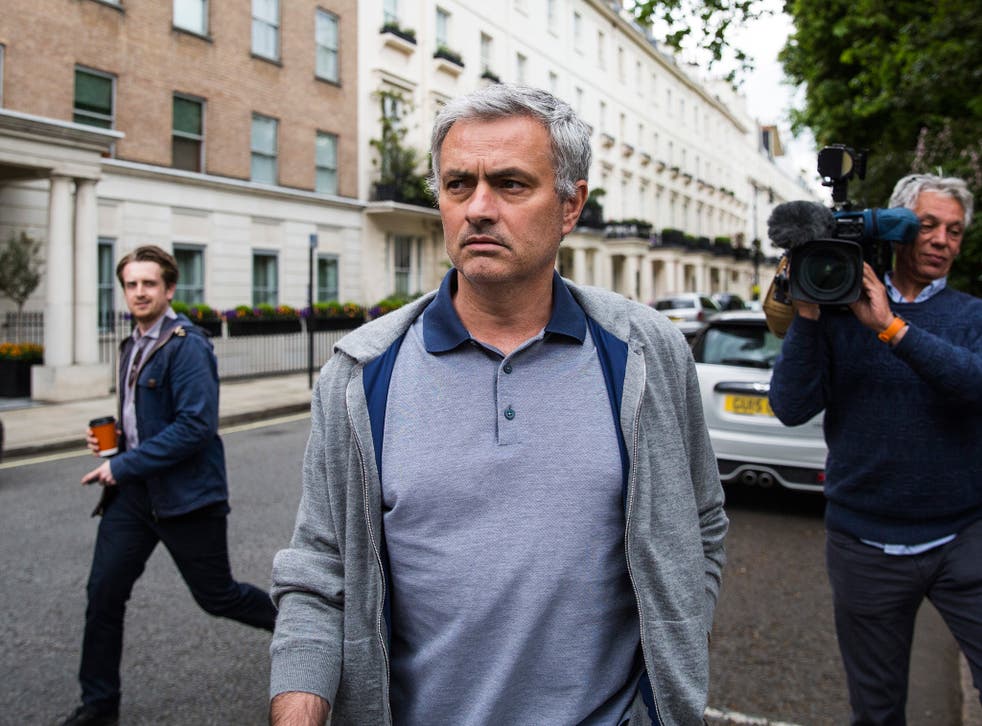 Jose Mourinho's appointment as manager of Manchester United may be complicated by the fact that Chelsea still 'own' his name.
Follow the latest live updates on Jose Mourinho's future here
The Portuguese coach is expected to be confirmed as the club's new manager in the coming days, with both parties having agreed his salary and the length of his contract.
Only issues regarding Mourinho's image rights remain an, though these still need to be resolved before the appointment can be confirmed, there is little chance of such obstacles scuppering the deal.
However, negotiations may now also have to consider the bizarre fact that Chelsea, Mourinho's former employers, own the rights to his name.
The European Union's Intellectual Property Office database confirms that 'Jose Mourinho' is registered as a trademark of Chelsea Football Club Limited.
Who would Jose Mourinho sell at Man Utd?

Show all 9
The application was received in March 2005, during the Portuguese coach's first season at the club. It was registered the following year and Chelsea's ownership of the name is only due to expire in 2025.
Mourinho's name is trademarked under five classes of goods, according to the Intellectual Property Office, for use on products as diverse as aftershave, calculators, shawls and cigarette holders.
Mark Ogden - Jose Mourinho 'perfect' for Man Utd
The 53-year-old's signature is also trademarked by Chelsea, having been registered in January 2006.
Since 2006, Mourinho has left Chelsea twice and taken charge of both Internazionale and Real Madrid. The trademarking of his name was not a barrier to him managing either of those clubs and it is not expected to be one in United's case either.
The quirk was noted by Jake Cohen, a sports lawyer, who suggested on Wednesday that Chelsea's trademarking of the name may have to factor into any image rights negotiations.
Records from both the European Union's Intellectual Property Office and the UK Government's Intellectual Property Office confirm Cohen's claim.
A number of other conflicts of interest must also be resolved before the appointment can be confirmed. Mourinho and United each have different official watch sponsors - Hublot and Bulova respectively.
Mourinho also has a partnership with Jaguar, the car manufacturer, while United's main shirt sponsor is competitor Chevrolet.
Join our new commenting forum
Join thought-provoking conversations, follow other Independent readers and see their replies