Jose Mourinho: Manchester United manager says he will not focus on mind games with Pep Guardiola
 The pair are expected to resume hostilities in Manchester next season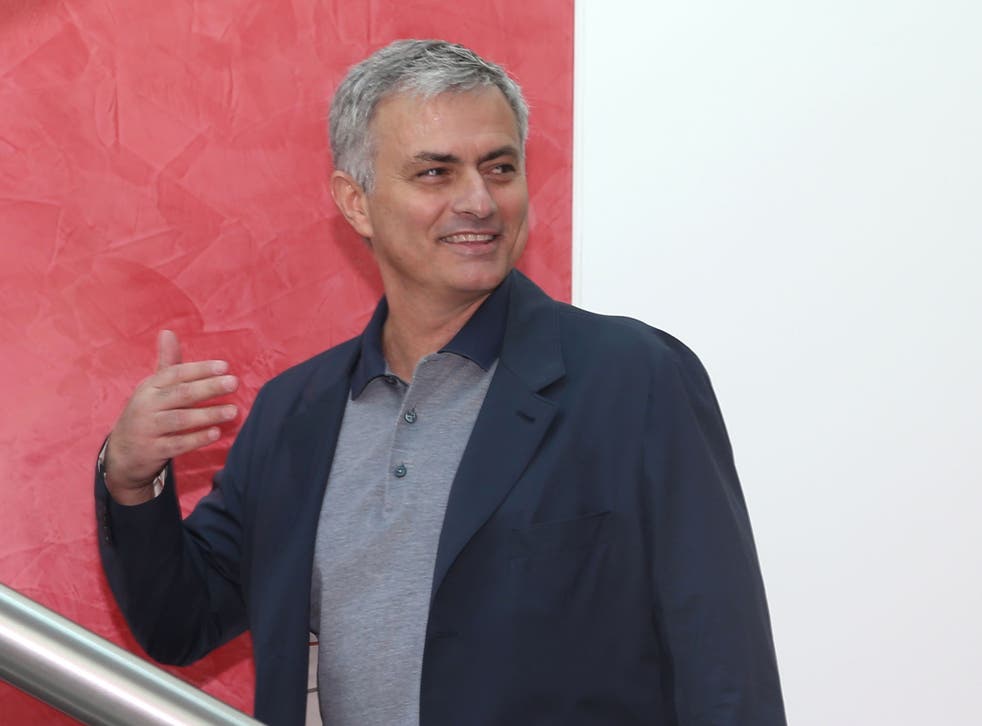 The new Manchester United manager Jose Mourinho has said that he cannot allow himself to resume his bitter personal duel with Pep Guardiola as he may lose focus and allow another side to win the title instead of his own next season.
Mourinho's battles with Guardiola, who will lead Manchester City in the new domestic campaign, including him poking the Catalan's assistant Tito Vilanova in the eye, before Guardiola unleashed a monologue of abuse towards Mourinho at a press conference on the eve of the 2011 Champions League semi-final between their Real Madrid and Barcelona sides.
But Mourinho has said that the enormity of the competitive challenge in the Premier League means it would be "naïve" to resume his fight with the Spaniard in the new Premier League campaign.
"I was in Spain for two years, in a league with Pep where the champion would be me or him," Mourinho said of Guardiola in a lecture at Lisbon University.
"There, the individual fights made more sense because they can affect the outcome of [the title race]. In England, if we were to only focus on him [Guardiola] and Manchester City and he were to focus on me and Manchester United, there would be another team to become champions. My experience does not allow me to be naïve."
Jose Mourinho's Manchester United hit list

Show all 9
Mourinho declared that the level of competition facing him from August went way beyond anything Guardiola and City might have in store. "The level of the Premier League is going to get better with the players and coaches who will come," Mourinho said.
"Four champions in four years shows how competitive it is, and also says a lot about the television rights and its distribution, which will allow the growth of the league and all its teams. It is different to other leagues where the sharks will always be sharks."
United fans celebrate Mourinho
Mourinho said he couldn't speak about his new club but observed that he wouldn't be taking any player from Portugal to Old Trafford.
Time will tell if he is as good as his word, where Guardiola is concerned. Having poked Vilanova in the eye, Mourinho claimed not to know "this Pito Vilanova or whatever his name is." His apparently accidental mistaking of Vilanova's name was anything but an error. 'Pito' is Spanish for 'cock.'
Mourinho often raged agaist Barcelona's reputation as a pure and ethical side. He attacked what he said was Barca's projection of themselves as the sole defenders of "football", as if no other style was legitimate, attacking their apparent "purity" and blamelessness.
Join our new commenting forum
Join thought-provoking conversations, follow other Independent readers and see their replies