Jose Mourinho told to 'sit down, shut up and get on with his job'
The Manchester United manager hasn't been out of the headlines since the start of the season, having repeatedly clashed with his club's own supporters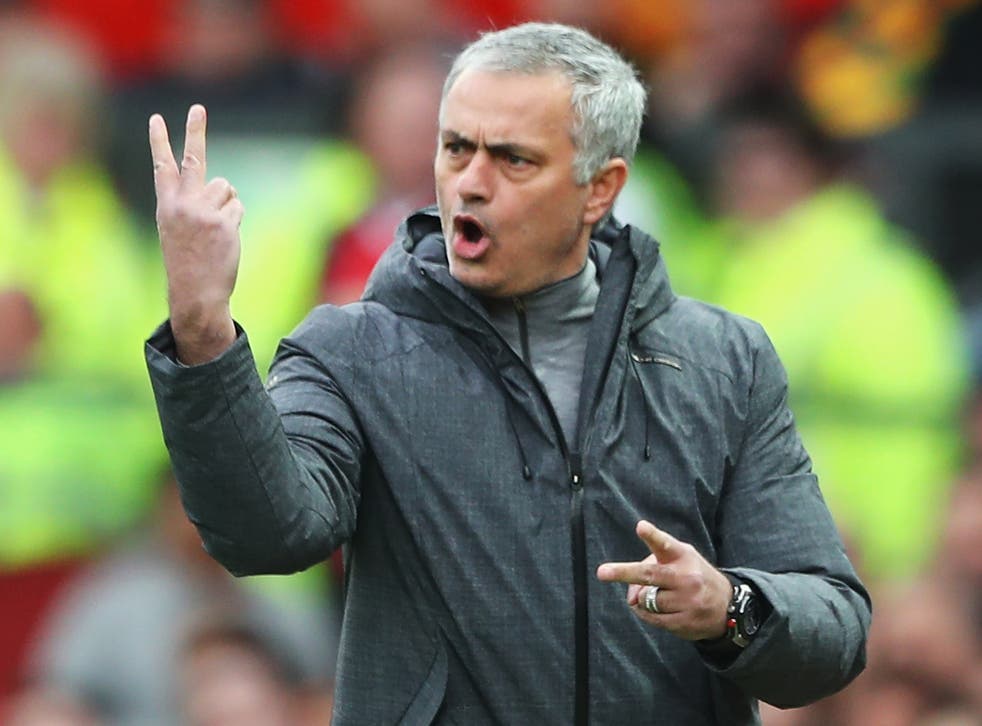 Manchester United manager Jose Mourinho has been told to "sit down, shut up and get on with the job" by the former Crystal Palace chairman Simon Jordan.
Mourinho has rarely been out of the headlines since the start of the season, and attracted more unnecessary attention when he made a 'shush' gesture following United's narrow 1-0 victory over last year's Premier League runners-up Tottenham Hotspur.
He then appeared to take aim at United's fanbase in his programme notes before the Champions League match against Benfica, writing: "I hope that you enjoy the game more than some of you did against Tottenham."
And Jordan has been unimpressed with Mourinho's antics, commenting on Sky show The Debate Live that Mourinho should concentrate on his job rather than winding the fans up.
"Honestly, he should sit down, shut up and get on with his job," he said. "I am tired of this 'shush' mentality and Mourinho antics that it's always about spinning the plates around him.
"Fans have a right and Manchester United have been built on a history and tradition of effervescent, rambunctious, buccaneering football, and they aren't getting it.
"The Man Utd fans will take the style of football now while they are winning but in the long game, Manchester United are built upon a heritage of playing a certain way and I don't think you will get that from Mourinho."
Fantasy Premier League tips: Gameweek 11

Show all 6
Jordan also compared Mourinho unfavourably to Jurgen Klopp, despite Liverpool's comparatively poor start to the season.
"I don't think he helps his cause by this dark attitude he has sometimes; he is like the dark to Jurgen Klopp's light," he added.
"In my mind, Manchester United are the biggest club in the world, yet I don't see that expressed in Mourinho's outlook."
Join our new commenting forum
Join thought-provoking conversations, follow other Independent readers and see their replies