Juan Mata 'shocked' by bomb scare at Old Trafford which postponed Manchester United match
The Spaniard says there was a mixture of 'tension and misunderstanding' in the dressing room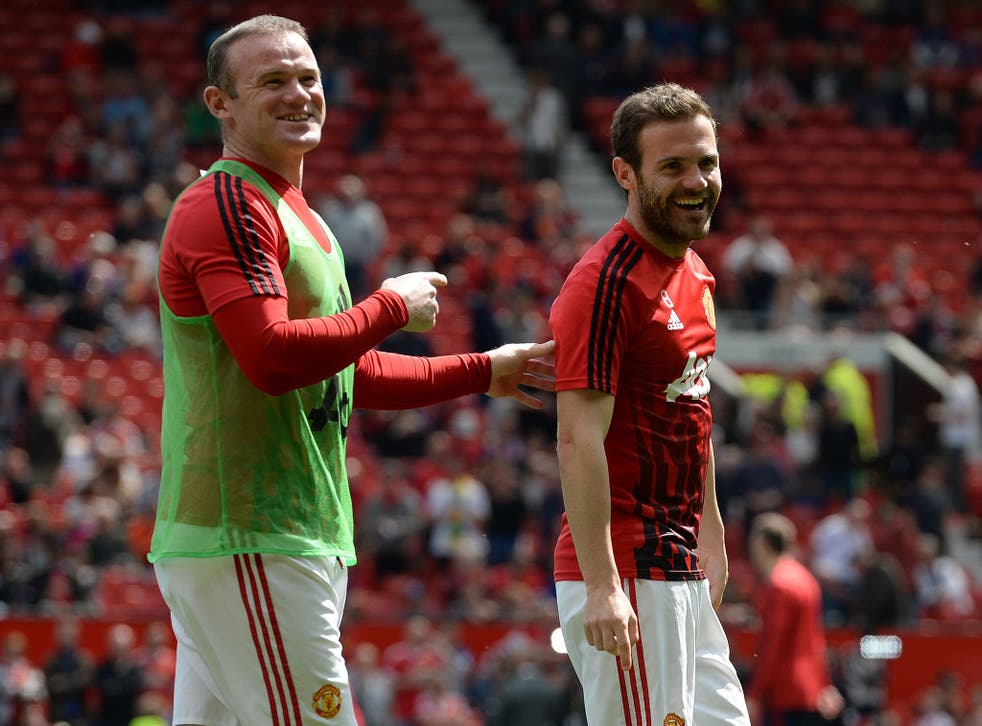 Juan Mata has said he and his Manchester United team-mates were "shocked" by the bomb scare at Old Trafford, revealing: "We all had a strange feeling; a mixture of tension and misunderstanding".
Sunday's game between Manchester United and Bournemouth was postponed following the discovery of a suspect package in the stadium. It transpired it was nothing more than a dummy device mistakenly left behind after a training exercise, however that was only discovered after a full evacuation and controlled explosion inside the Theatre of Dreams.
The game will now be played on Tuesday evening having been hastily rearranged.
"We were all shocked by what happened at Old Trafford on Sunday," Mata wrote in his regular blog.
"The performance of all the people in charge of security was efficient and there was a rapid evacuation of the stadium. That helped not to spread panic, but we all had a strange feeling; a mixture of tension and misunderstanding.
"Fans left the stadium before us. I think we left Old Trafford around five, with the feeling that everything was under control.
"I am sorry that all these people had to go home without seeing a football game, which is what they had come to see.
"Safety, of course, is always the most important. But what I feel is that all these kinds of issues affecting football, sport and society in general, many of us think that sport has the ability to unite people, and that is something we must keep believing."
Old Trafford evacuation

Show all 8
Heading into the match Manchester United had a hope of finishing among the top four and qualifying for the Champions League, however that has been extinguished after Manchester City moved three points ahead with a vastly better goal difference by drawing with Swansea. It renders the game against Bournemouth almost pointless for Manchester United, who are preparing for the FA Cup final against Crystal Palace on Saturday.
"It will be a bitter-sweet farewell to Old Trafford, after learning that will not be next season in the Champions League," added Mata.
"Of course, it leaves us with a bad taste because although we enjoyed good times together and shared joys, we have failed to qualify for the top European competition.
"Certainly there were many difficulties, especially for the many injuries suffered by the team, but Manchester United must be ambitious and strive for the maximum."
Join our new commenting forum
Join thought-provoking conversations, follow other Independent readers and see their replies