Kevin de Bruyne forced to train with Chelsea Under-21s following poor performance
Jose Mourinho was infuriated with display in the Capital One Cup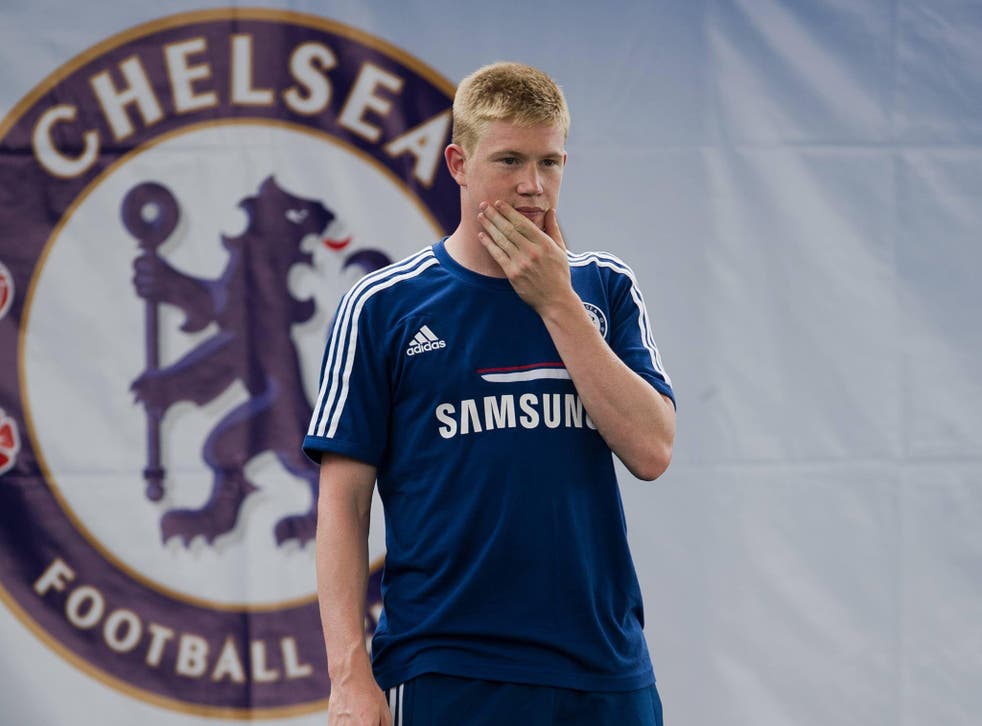 Chelsea attacking midfielder Kevin de Bruyne has been dropped from the Chelsea first-team squad after Jose Mourinho fumed following his unimpressive performance in the Capital One Cup victory over Swindon last week.
De Bruyne had started the season in favour following Mourinho's return to Stamford Bridge, but having impressed in pre-season and the season opening victory over Hull City, he has slipped out of favour and is likely not to travel to Romania for the Blues' Champions League match against Steaua Bucharest.
The Belgian has been told to train with the Under-21 squad for the next three days, and de Bruyne is believed to be deeply unhappy with his treatment having been left out of the match-day squad for the London derby against Tottenham on Saturday.
The 22-year-old had a successful loan-spell when he spent last season with Werder Bremen, although he rejected a return to Germany after Mourinho convinced him he featured in his Chelsea future.
Champions League runners-up Borussia Dortmund were interested in signing de Bruyne, but having begun the Premier League ahead of two-time club player of the year Juan Mata, the Belgium international appeared to be a rare young breakthrough into the Chelsea squad.
But his future with the Blues has now been thrown into doubt and with next summer's World Cup creeping to the forefront of players' minds, de Bruyne could consider another loan-move in January to try and cement his place in in the national squad.
Mourinho had criticised de Bruyne for his performance last Tuesday. Asked if he was pleased with what he saw, Mourinho replied: "not so much.
"The next time Kevin is on the pitch, he has to think he's playing for his next appearance. At Werder Bremen [on loan last season] he played every game. Here he's not playing every game. In Bremen he didn't need to prove himself so much. This is a different reality. He's competing against very good players, so every minute he's on the pitch he has to work really hard."
But de Bruyne had appeared to be determined to fight for his place, admitting that he had managed it in his recent years with Genk and Bremen.
Speaking in an exclusive interview with The Independent's Sam Wallace, de Bruyne said: "I am a fighter. I learned it at Genk in my first year when we were fighting against going down. Also at Bremen last year it was very difficult. We had to fight more often than not. I will fight again to earn my place.
"There were some teams interested in buying me but the manager [Mourinho] said he wanted me to stay. If he wants me to stay I cannot say anything. I just have to show everybody here that I can play football and I can help the team.
"It was maybe a little bit of a temptation. Dortmund is a big club and I really liked the league there. I was doing well and physically I was feeling good but I didn't make any problems when the manager said you have to stay here. I just said OK, and I will work."
Join our new commenting forum
Join thought-provoking conversations, follow other Independent readers and see their replies