Ledley: A King denied his chance to reign
Likened as a boy to Bobby Moore, former Tottenham defender is not bitter despite injury-hit career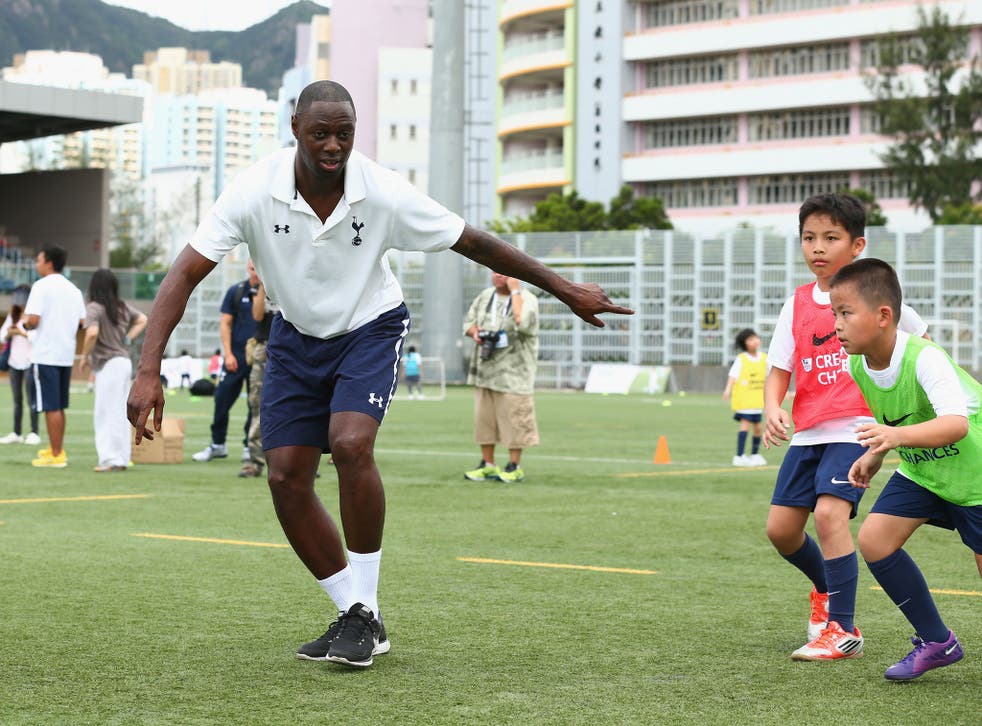 At the age of 18, Ledley King was publicly compared by a Tottenham youth-team coach to Bobby Moore. If not a particularly sensible compliment with which to burden a quiet young man who had yet to play a single first-team game, the words illustrated just how much was expected of him. In the event, how close to the summit of Moore's achievements he could have climbed will never be known because of the destructive run of injuries that terminated his career 15 months ago, aged only 31.
However well they know the whole frustrating story, readers of his new autobiography will still find themselves grimacing in sympathy as yet another comeback ends with a groin strain, broken metatarsal or jarred knee. "I'm sure any player who's suffered long-term injury will tell you there are some dark days," King said at the Tottenham training ground last week.
"You have people saying you should stop or retire. Then when you've worked really hard, you break down again. There have been times when I had to walk off the pitch and just wanted the ground to swallow me up, thinking 'no, not again'. That side is tough."
Probably not as tough, however, as some of the therapy King had to undergo, for instance after the bitter blow of tearing a groin just three minutes into England's opening match of the 2010 World Cup finals against the US. David Beckham warned him, perhaps unwisely, that the method used by an Italian medic recommended by Fabio Capello had reduced the Milan and Rangers hard-man Gennaro Gattuso to the verge of tears.
As King recounts it: "The guy applied electro pads to different parts of my body and they'd turn it up to as much as I could handle. The pads on my stomach would cramp me up and keel me over. It could well have qualified as torture." And all for what? To rejoin the squad and sit watching a 4-1 humbling by Germany in the second round.
The 45 minutes he had staggered through against the USA proved to be his last for England, while his school friend Ashley Cole went on to 100 caps and more. He would continue for two more seasons at Tottenham, grateful that the sympathetic Harry Redknapp had replaced Juande Ramos and would allow him to play once a week despite having done virtually no training.
Even then there would be a groin injury for seven months and a hernia operation in Germany, followed the next year by another knee injury and the unwanted but growing realisation that it was time to throw in the towel. But King does not believe this long series of injuries have been related, except to the extent that his "bow legs and flat feet" have always tended to put extra stress on the outside of his knees.
Although Spurs treated him exceptionally well and now employ him as an ambassador, there has been a shambolic element to some of the seven managerial appointments in his time at the club. While Jacques Santini and Ramos, neither of whom spoke good English, were telling the players one thing, their respective assistants, Martin Jol and Gus Poyet, both with ambitions to be managers, were telling them another; news of Jol's sacking as manager broke halfway through a home game, and to hear of Ramos's dismissal the players were summoned from their hotel bedrooms at 10.30pm on the eve of an important match.
King, who comes across as simply too nice to be a manager, is currently taking his coaching badges. "I think you can be quiet but effective," he says. "I want to see how much I enjoy it and I'll let my instincts guide me. I'm still finding my feet, taking in new experiences, and I've enjoyed my ambassadorial role at the club, which has helped me to come on as a person. I'm trying to have a taste of everything to see what I enjoy."
So the new Bobby Moore he wasn't, this quiet boy from Bow; but he played 22 times for England and, despite all the setbacks, he made 300 appearances in 13 years to become a Spurs legend. This is evident everywhere he goes, doing good work in Haringey with the Skills sporting and educational project.
And his conclusion about it all? "I wish I could have got more out of my career. But it could have been worse as well, so I'm not too down."
'King' by Ledley King, Quercus £18.99
Cardiff City v Tottenham Hotspur is at 4pm today
Join our new commenting forum
Join thought-provoking conversations, follow other Independent readers and see their replies