Liverpool players must 'learn to judge social media right' amid Dejan Lovren abuse, says Jurgen Klopp
Klopp wants his players to remember that their manager's opinion is the only one that counts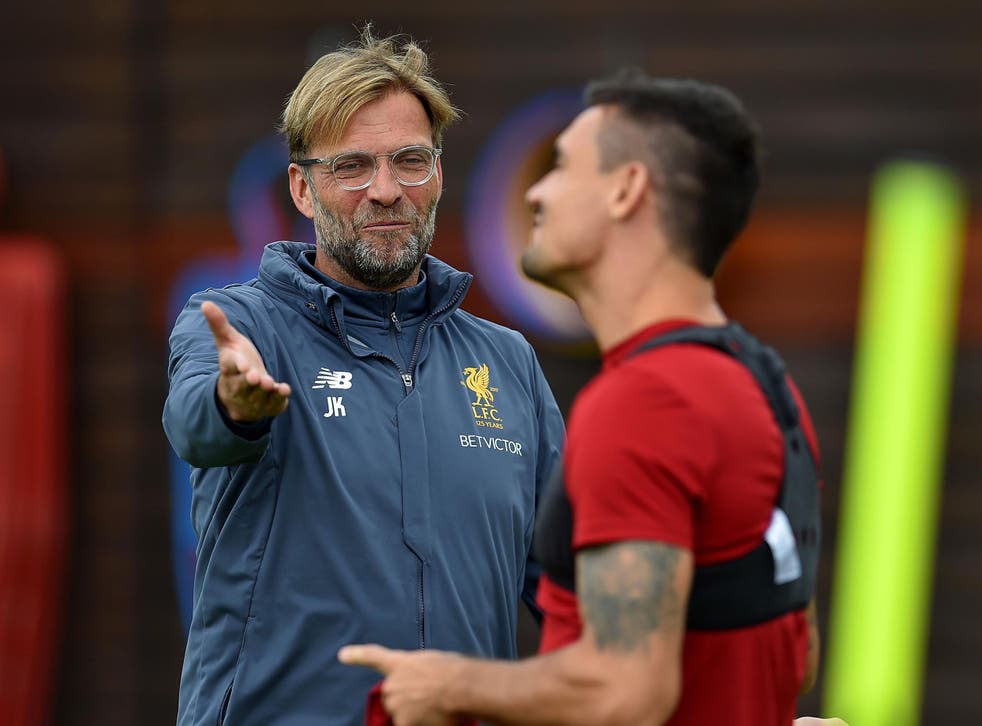 Jürgen Klopp has no intention of stopping his Liverpool players from using social media, despite defender Dejan Lovren receiving a death threat against his family after recent poor performances.
Lovren came in for criticism following an error-strewn display in his side's 4-1 defeat at Tottenham Hotspur last month, in which the Croatia international was at fault for the hosts' two opening goals and substituted after only half an hour.
Earlier this week, Lovren revealed the extent of the abuse he has received recently on social media and expressed his disgust at one particular message, sent via Instagram, that threatened to murder his wife and children.
"I don't mind when people talk about me, it says more about them. But I cannot ignore when my family is threatened," the 28-year-old said of the message in question. "I just can't and won't accept that. Disgusting."

​Klopp feels social media is now so ingrained in modern life that any attempt to stop his players from using it would be futile. Instead, ahead of Saturday's evening kick-off against West Ham United at the London Stadium, he reminded his squad that the only opinion they need to be concerned about is that of their manager.
"I cannot say don't do it because even for clubs, there are a lot of things we have to do on social media," the Liverpool manager said at his pre-match press conference on Friday.
"It's part of the role, it's not bad, it's just overestimated. You think it's the truth. That's our problem in this world, you read something and think: 'Oh my God! That's it.'
"I have no problem with information, but we all have to learn to judge it right," he added. "Yes, we make mistakes. Dejan made a mistake or two in a game but that's not a problem, we still can show togetherness.
"The criticism, the things we think about the game, that's our opinion, that's what I say - no other opinion is important. That does not mean I am always 100 per cent right, it's just the only important one.
"I'm not leading by emotions, that's why I don't talk too often after a game. Then I am still full of emotions but a day later I am completely in an analysis mode. What was right, what was wrong, what could we change?
"It's not so easy but I've never said no, [social media] is not allowed. They're not under-21s any more."
In response to the threat against Lovren's family, Liverpool supporters rallied round the defender and voted for him to be named the club's player of the month for October in an official online poll.
Lovren will share the award with winger Mohamed Salah after each of them received 33 per cent of the vote, and Klopp was delighted with this show of solidarity from the fans.
"It only shows how fans are different from people who are very loud on social media," he said of the gesture. "That's how I see it. In the more difficult moments you have to really show togetherness.
"I think it's one of the best signs. I could not imagine the fans would react that quick. I'm not sure exactly when the vote was, but obviously that was the reaction and I really like the fact that they did it because it's a fantastic sign."
Join our new commenting forum
Join thought-provoking conversations, follow other Independent readers and see their replies