Jurgen Klopp expects no problems with Philippe Coutinho's Liverpool reintegration
Klopp believes bringing Coutinho back into the fold would have been more difficult had he wanted to move to Everton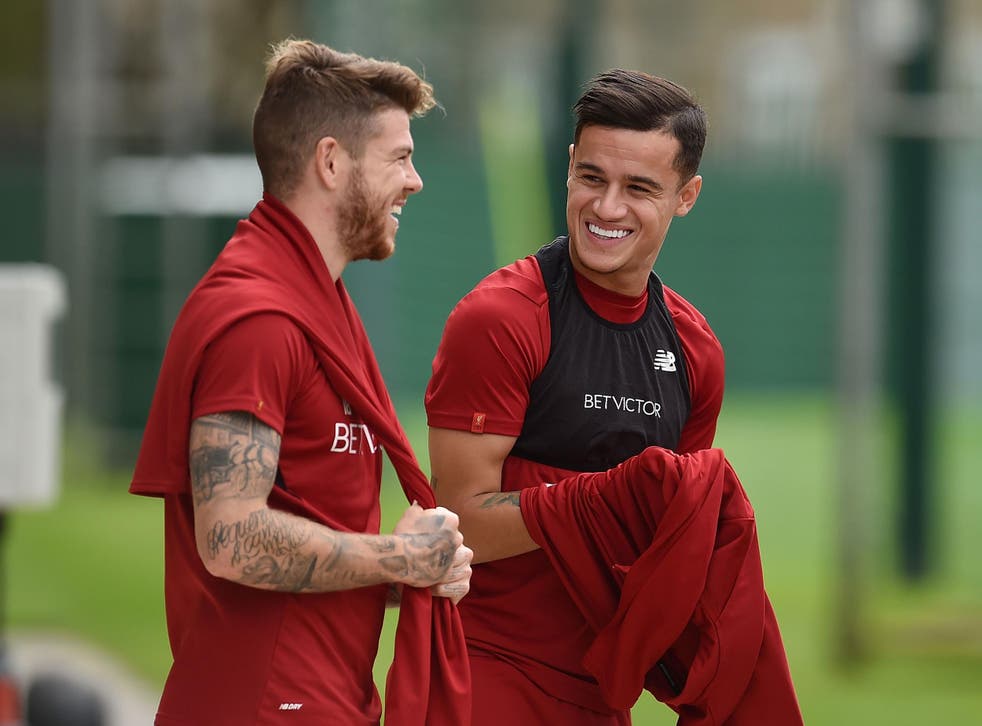 Jürgen Klopp believes that Philippe Coutinho's reintegration at Liverpool would only have proved difficult had he attempted to leave for a club other than Barcelona.
Coutinho, who has not appeared for his club side since pre-season, handed in a transfer request last month in order to force through a move to Catalonia, only for Anfield officials to hold firm and refuse all offers.
On the pitch meanwhile, Klopp's side made a positive start to the season, qualifying for the Champions League group stage in emphatic style and taking seven points from nine at the start of their new Premier League campaign.
How Liverpool could line up with Keita, Van Dijk and Lemar

Show all 11
The Liverpool manager must now bring Coutinho back into the fold and potentially risks upsetting those who have played well in the Brazilian's absence.
Klopp, however, claimed that everyone at Anfield could sympathise with Coutinho's predicament as he was tempted by a club at the very top of world football and not, for example, by neighbours Everton.
"Do I think that somebody could have [a complaint]? Most of them are friends for many years," he said. "100 per cent if a club like Barcelona is around then nobody says: 'Are you crazy, what do you want to go there for?'
Premier League transfer window: The key moves
"Everyone has this little bit of understanding and thinks 'OK it's Barcelona' and it is not that he wants to go to Everton. Then it would have been different I would say. Another wonderful club but a different situation.
"[The rest of the squad] know him. He wasn't in for three, now four weeks with the international break, that is nothing. They are really good friends. They understand it a bit. They probably wished it could have been different, but now it is not anything.
Coutinho will, in any case, sit out of Saturday's lunchtime kick-off at Manchester City after Klopp decided the former Internazionale player is in need of more time on the training ground.
The 25-year-old was sidelined with a back problem when speculation over his Anfield future was at its height but after recovering from the injury last week, he played and scored while on international duty with Brazil.
Klopp said: "We have got all the numbers from the Brazilian FA - the training, the intensity of the training, stuff like that, and it was all OK. And he played twice, I think about 15 or 20 minutes.
"He could have played 15, 20 minutes again in the City game, maybe longer, but I think really it makes sense [to leave him out].
"He agreed completely, so it was not as if he said: 'No, I don't need training, I want to play.' It was a good conversation."
Register for free to continue reading
Registration is a free and easy way to support our truly independent journalism
By registering, you will also enjoy limited access to Premium articles, exclusive newsletters, commenting, and virtual events with our leading journalists
Already have an account? sign in
Register for free to continue reading
Registration is a free and easy way to support our truly independent journalism
By registering, you will also enjoy limited access to Premium articles, exclusive newsletters, commenting, and virtual events with our leading journalists
Already have an account? sign in
Join our new commenting forum
Join thought-provoking conversations, follow other Independent readers and see their replies