Liverpool news: Reds' heritage demands attacking football, says Jurgen Klopp
The German directed his remarks at Jose Mourinho who recently mocked Liverpool for their style of forward play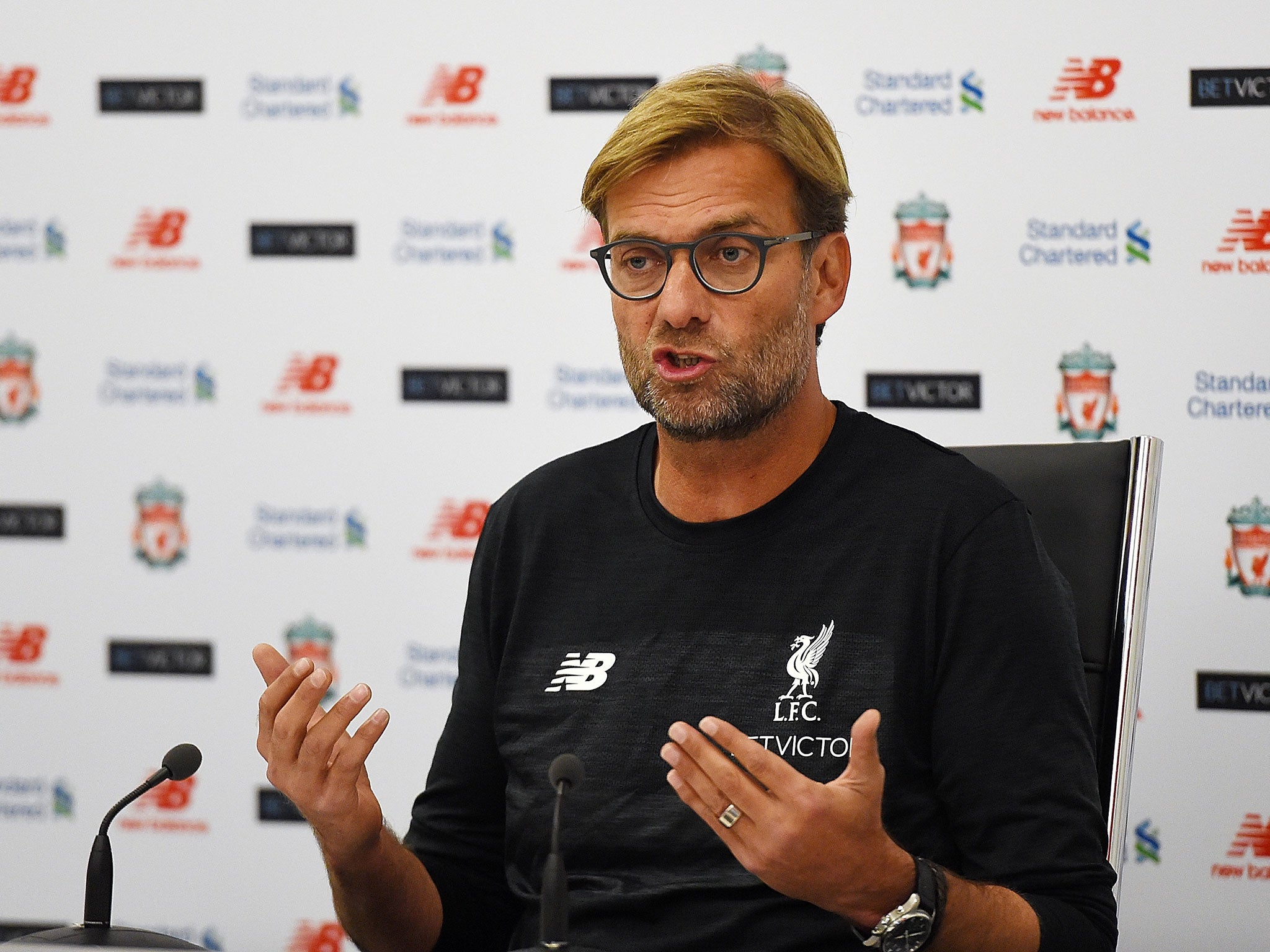 Jurgen Klopp has dismissed criticism from Jose Mourinho while suggesting that Liverpool have a duty to play attractive, attacking football because of their illustrious history.
Mourinho's Manchester United side had 35 per cent of possession and managed just one shot on target as they drew 0-0 at Anfield on Monday.
The United manager responded to claims that his team were defensive by arguing that Liverpool were overhyped, saying that they are "not the last wonder of the world".
Klopp has declared that he is "not a per cent interested" in getting into a public dispute with Mourinho about playing styles.
However, he did say that Liverpool's heritage gives them a responsibility to play in an exciting way, which few would argue United did at Anfield.
He said: "Even if you are 15th in the league with bad performance after bad performance after bad performance, you are still Liverpool. And if the other team beat you, they make a big thing about it.
"We cannot ignore our responsibility together with this name, so we have to play this kind of football.
"So that means if you are going to defend against us, don't give us a lot of spaces. But even if you don't give us a lot of space, we can still create things and that makes a good team.
"I don't know where it will lead to but, at the end, if you have the ball more often than the other team and they don't think about defending, it is not too smart."
Mourinho has continued to make jibes at Liverpool since Monday's game, talking up the qualities of their defensive performance at a press conference on Wednesday.
However, Klopp, whose team are at home to West Bromwich Albion on Saturday, is of the view that people should judge games by their own eyes, rather than by the eye-catching comments of high-profile managers.
He said: "I am not interested in it. I thought the game was over, so why should I talk about it still?
"What I don't like too much in the world of media is that you write what you hear and not what you see. I could say what I want and you write it and a few people think: 'That's not right.'
"I don't care what anybody says after the game. I know the game already and I know what I have to learn from it.
"You want to write what you saw. If it is the same as what other people say, I don't know if that is good or bad, but use it or leave it. Don't bother me with things like that.
"You cannot win the game after it has finished. I learned that early on in my career."
Join our commenting forum
Join thought-provoking conversations, follow other Independent readers and see their replies