Liverpool transfer news: Brendan Rodgers rules out window shopping as new recruits fit in
Liverpool appear to have turned a corner in recent matches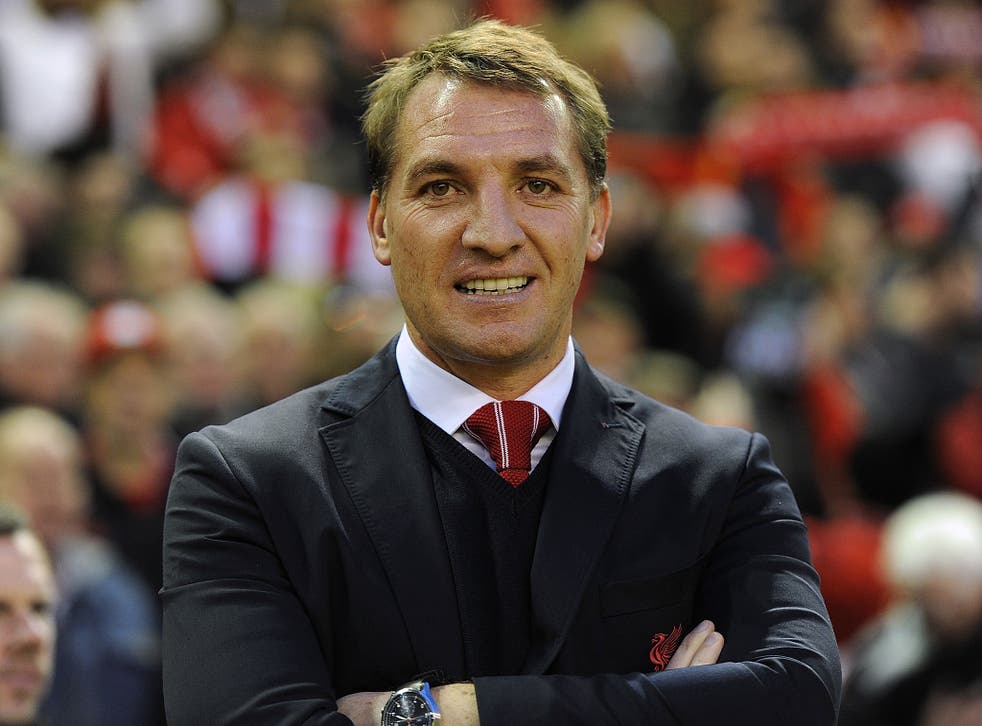 Brendan Rodgers has ruled out Liverpool making any significant additions to their squad in this transfer window.
Despite having to employ Raheem Sterling as a makeshift striker because of injury to Daniel Sturridge and Mario Balotelli's lack of form, the Liverpool manager will give the young players he bought in the summer time to bed in. The signs in Liverpool's matches since their 3-0 defeat at Manchester United at the beginning of December have been encouraging.
Given that the likes of Lazar Markovic, Adam Lallana and Emre Can were part of a spending package that cost Liverpool around £120m, it is debatable how comfortable the club's owners would be with investing more in something as uncertain as the January window.
By the end of the month, Sturridge, who is still undergoing rehabilitation in the United States, should be fit. Liverpool, who host Leicester City on New Years Day as they look to keep up their fine form in the league, have an option to recall their winger, Jordon Ibe, from his loan spell at Derby but it is unlikely to be exercised.
"There won't be much activity," said Rodgers. "We have bought a lot of players in the summer who are beginning to adapt to our way of working at Liverpool. My job is to coach the players who are here and make the most of their talent. I don't want to stockpile players."
The lack of immediate impact of those summer signings has been the source of the most persistent criticism of Rodgers. In Liverpool's final two Champions League group games he relied almost entirely on the footballers who had been with him last season rather than those on whom the Luis Suarez money was spent.
However, Monday night's 4-1 win over Swansea, in which Lallana scored twice and Can excelled at centre-half, demonstrated what Liverpool might achieve in the second half of what has been a deeply disappointing season.
"It takes time for new players," said Rodgers. "It is unfortunate in the modern game with the analysis of players now. Think back years ago; that was never the case. Players were given time but now they are being judged after one or two games – and that is unfortunate.
"Imagine a player from this country going abroad and trying to adapt to a new life and a new culture. It takes months, not a few games –and we have brought in young players, too, so that is another factor in their development. It is frustrating for the fans. Of course, they want to see instant success but we have brought in very good young players who we can work with to make progress over a number of years."
One issue that remains unresolved is Steven Gerrard's contract. The Liverpool captain was only offered a new deal in November and has yet to commit himself to remaining at Anfield beyond the end of this season. From January 1, he is free to open negotiations with foreign clubs and a move to America to join the MLS is the 34-year-old's most likely option if he does decide to leave.
Rodgers, however, claimed to be relaxed about Gerrard, who will play after being rested on Monday. "I have got a great relationship with Steven so we understand his position," he said. "He has earned that respect [to be allowed to talk to other clubs]. He has been a wonderful servant here and when I came here everyone asked if he could play my type of football and whether his legs were gone. He could have been the player of the year last season."
Join our new commenting forum
Join thought-provoking conversations, follow other Independent readers and see their replies