Liverpool vs Sunderland: Divock Origi and James Milner strike cushion Philippe Coutinho injury
Liverpool 2 Sunderland 0: Coutinho was stretchered off with a nasty-looking ankle injury
Simon Hughes
at Anfield
Saturday 26 November 2016 17:30 Comments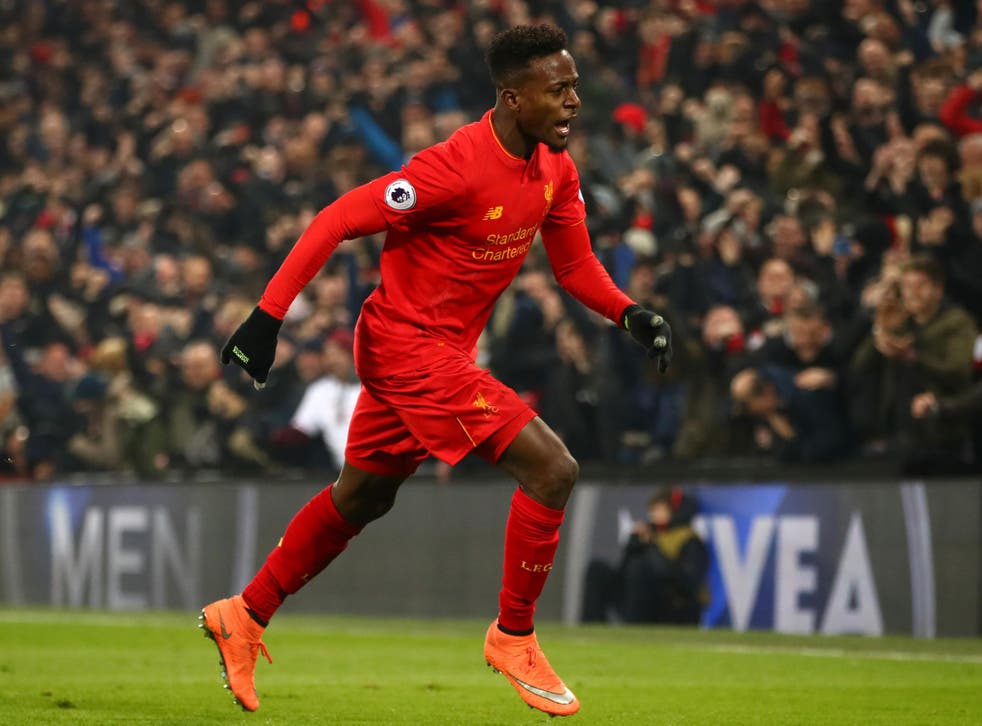 The face of David Moyes was gouged with exhaustion and disappointment. It seemed Sunderland had done enough to slink away from Anfield with a goalless draw when Divock Origi struck the game's opening goal fifteen minutes from the end.
Jürgen Klopp: the expression on his face had skirted between the feverish and the murderous. There was audible frustration when Jordan Henderson fizzed a pass directly into the advertising hoardings of Kop moments before and Klopp reacted to that by turning to those spectators grumbling in the old Paddock area, thundering, "Come on, stay fucking positive."
Ultimately, this was type of outcome that should give Liverpool and perhaps their supporters the necessary level of poise to be patient when things are not quite as they want them to be. Liverpool have won in all different ways this season. Having delivered the full on blitz, the recovery from behind and the slow lead from the front, this was a scenario where grinding was required for victory to be met.
Klopp later described Sunderland's approach as "the most defensive he's ever seen," and though it did not seem like he meant it as a compliment, it should encourage Moyes that Sunderland are at least beginning to show some of the fundamental characteristics that made his Everton teams horrible to play against.
Sunderland's performance had, indeed, been Moyesian to the core until Origi's intervention. Moyes had not won at Anfield in a decade at Everton but during that period, he'd experienced enough to appreciate, at least, how to set a team up with the sole aim of infuriating the opponent; nicking goalscoring opportunities through set-pieces.
Primary to his plan was the stopping of Philippe Coutinho, with Jason Denayer deployed in a classic man-marking job until the object of his focus was carried off on a stretcher mid-way through the first half after slamming his right foot into the studs of Didier Ndong while the left appeared to buckle agonisingly in the turf.
Such had been Denayer's devotion to his role, it would not have been a surprise if he tracked Coutinho to the changing room just to make sure he was finished. The Brazilian's departure from the game represented a sort of creative disaster for Liverpool considering too that Daniel Sturridge was not primed to replace him. The striker was unavailable having felt a calf muscle tighten during a training session at Melwood on Thursday. "Something with his ankle," was the way Klopp described Coutinho's condition.
At half time, the possession statistics read Liverpool, eighty-per-cent and Sunderland twenty. Yet aside from a Dejan Lovren off-target header from Henderson's free-kick, they did not fashion any chances against a Sunderland defence sitting so deep it was almost playing on Stanley Park.
Liverpool were one paced an unimaginative. Exasperation mounted when Loris Karius, the goalkeeper who is still in the process of attempting to convince Liverpudlians of his worth, completed the significant act of conceding a corner from one of his goal kicks despite wind not being a feature of the weather.
Liverpool were better after the break but Sunderland were just as determined and concentrated. Chances came for the home team for James Milner and Emre Can but on each occasion when Jordan Pickford was beaten, the ball raced instead past his far post.
Sunderland were content to absorb the pressure but countered when gaps appeared in Liverpool's defence. Had Karius not managed to save from Duncan Watmore, the visitors would have led. "Small margins," Moyes complained. "We need to take these chances."
The winger's miss proved crucial because five minutes later, Liverpool were ahead. Watmore was involved again and in fairness to him, there was no sense of danger when Origi received the ball so far away from goal in the corner of the penalty box, subsequently releasing a shot that possessed the manner of a cross.
From there, Sunderland's defensive shutters came down. Liverpool's second, a penalty from Milner, came after Sadio Mané was tripped by Ndong. There had been a 50-yard sprint between the pair.
"We'd got to the point where they needed the manager to get the crowd going," Moyes rued correctly.
But it still wasn't quite enough.
Register for free to continue reading
Registration is a free and easy way to support our truly independent journalism
By registering, you will also enjoy limited access to Premium articles, exclusive newsletters, commenting, and virtual events with our leading journalists
Already have an account? sign in
Join our new commenting forum
Join thought-provoking conversations, follow other Independent readers and see their replies