Louis van Gaal calls Chris Smalling 'Mike' - whilst sitting right next to him
Manchester United manager makes gaffe during pre-season tour press conference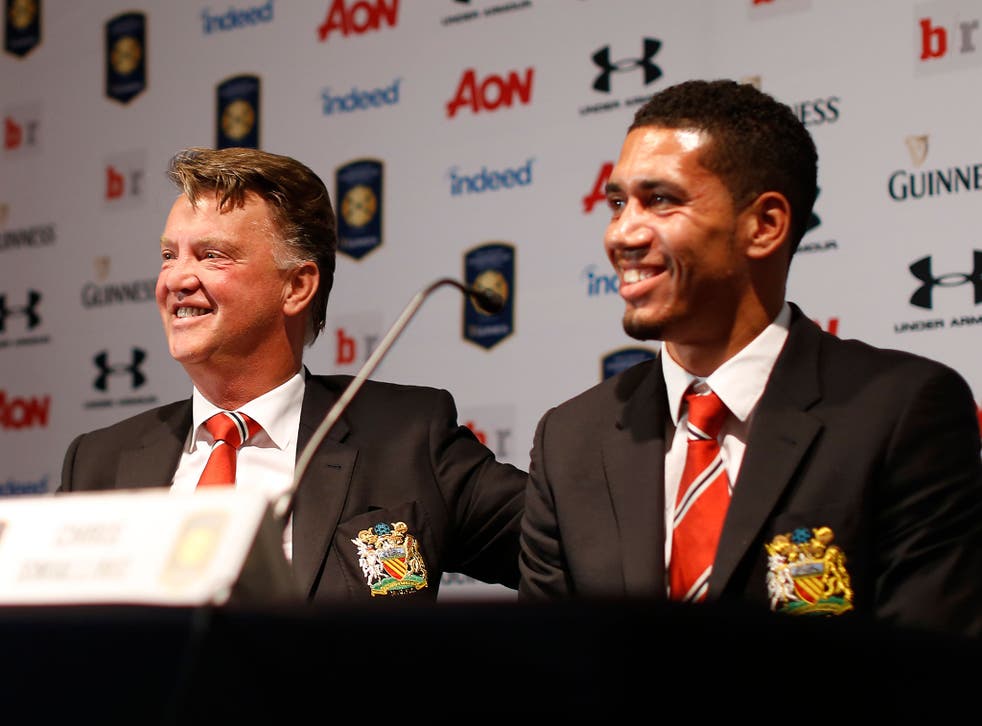 Louis van Gaal's mastering of the English language has been a source of frustration and entertainment since his appointment as Manchester United manager.
Getting to grips with a new language is always difficult so the Dutchman's inability to always select the most appropriate word deserved understanding and patience.
However, when it comes to saying the right name there isn't really any excuses. Especially considering Van Gaal has known the person in question for a year. And he was sitting right next to him at the time.
But that's what happened when Van Gaal accidental referred to defender Chris Smalling as 'Mr Mike Smalling'.
A journalist quickly pointed out the error leaving the embarrassed Dutchman to apologise to the England defender.
Watch the incident below...
Join our new commenting forum
Join thought-provoking conversations, follow other Independent readers and see their replies