Louis van Gaal fines Manchester United players for being just a minute late for lunch
Louis van Gaal known as a strict disciplinarian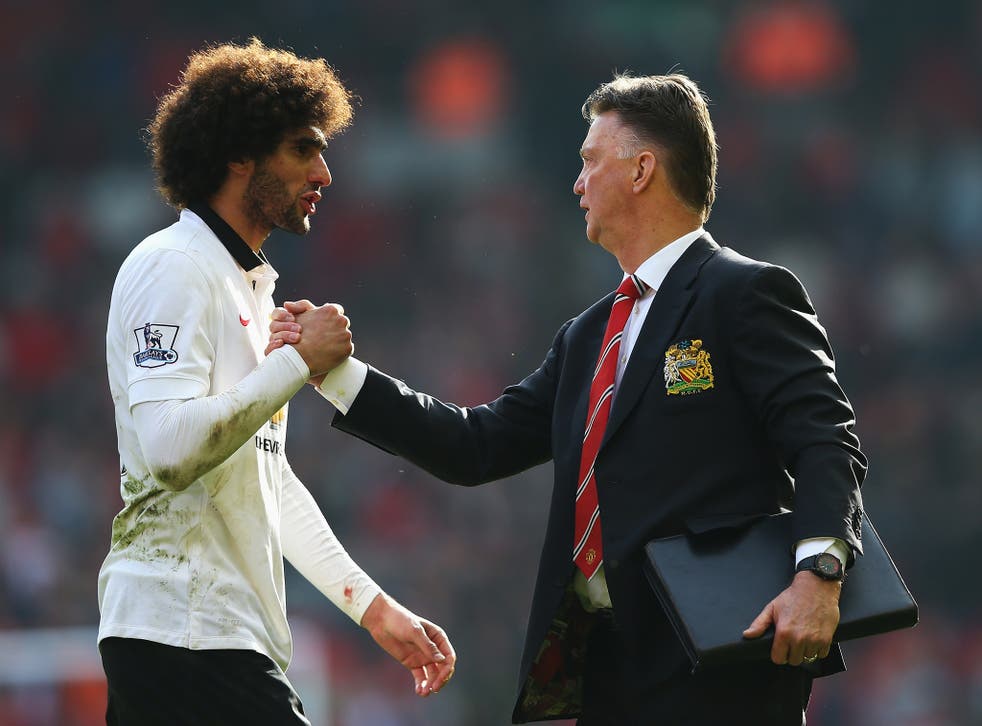 Manchester United midfielder Marouane Fellaini has revealed that Louis van Gaal will fine players even if they are just a minute late for team appointments.
The Dutch coach has a reputation as an authoritarian and strict disciplinarian and the Belgian has confirmed Van Gaal has brought his players into line with on the spot fines for various violations.
"He blew a fuse the other day when a group of 10 of us were one minute late for lunch after training," said Fellaini, ahead of United's match with Crystal Palace.
Manchester United: Potential transfer targets summer 2015

Show all 10
"You think one minute is nothing and it wasn't for training, but for the canteen. For him it's important though.
"He dished out a few fines. That's what happens to late-comers and even for a red card. You get fined, too, for a bad foul."
After a tough first season at Old Trafford the 27-year-old has become one of Van Gaal's key men, impressing in recent weeks to win over the fans.
"I knew it was going to be difficult when he [Van Gaal] arrived because I was the scapegoat last season. So I told myself I had nothing to lose," Fellaini added.
"I had one chat with him at the start of the season on my return from the World Cup. He told me there were a lot of players in my position and it was up to me to prove myself.
"After a few training sessions, I felt things were going well. He tested me. He put me up against players who could make things difficult for me, little, lively ones.
"Either one-on-one or in groups of four. He observed me in these games and watched the videos, too."
Join our new commenting forum
Join thought-provoking conversations, follow other Independent readers and see their replies