Manchester United news: Louis van Gaal reveals he wanted to sign two-year deal
The Dutchman will enter a third year at Old Trafford next season - if he is not replaced this summer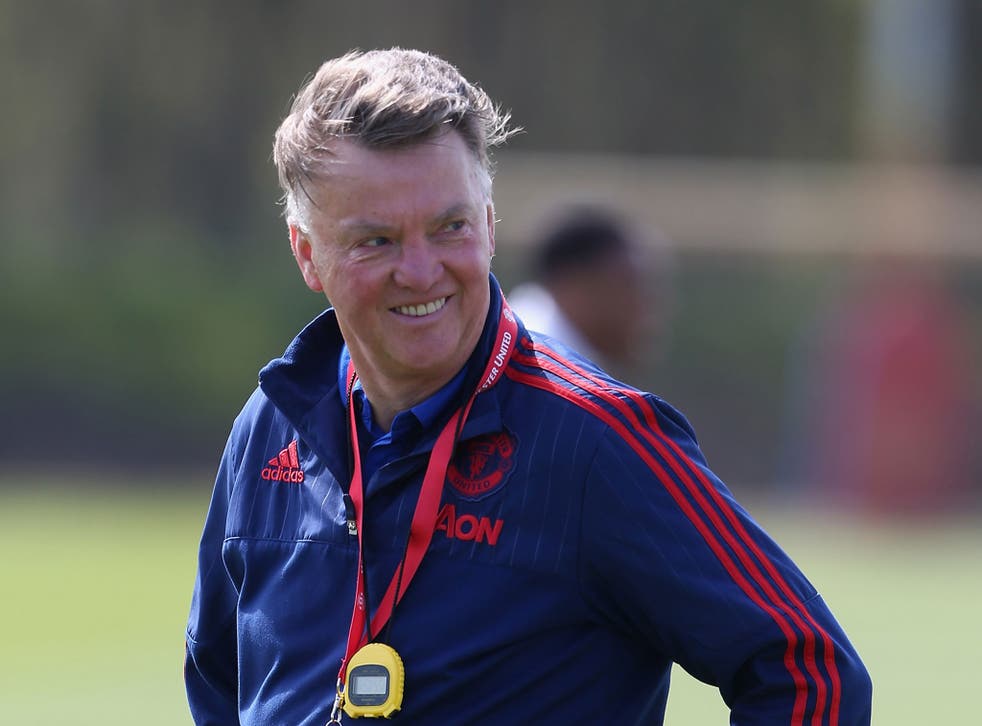 Defiant Louis van Gaal has given his clearest indication yet that he expects to be in charge of Manchester United next season while revealing for the first time that it was at the club's insistence, not his own, that he signed a three-year contract at Old Trafford in 2014.
It is a fascinating development in the saga that has built up over van Gaal's future with United as he reaches the end of his second year as the club's manager.
Van Gaal has long stated that it has always been his intention to see out the third, and final, year of the deal he signed when he left his previous post as manager of the Dutch national team.
But it had never been revealed before that the 64-year-old's original preference had been to sign a two-year contract with the Premier League club before retiring to his luxury villa on The Algarve.
"Of course," said van Gaal when asked if he expected his time in charge to date to have been quite so challenging. "That is why they have hired me and also we have spoken about that. And also we have a process of three years.
"I wanted to sign for two years. They want three years, not I. I have signed for three years so next year you see me again!"
Van Gaal has grown increasingly frustrated and angry at reports that have repeatedly claimed a decision has already been taken by the club's executive vice-chairman Ed Woodward to dispense with him this summer, with Jose Mourinho apparently lined up as his replacement.
But as United prepare to face possible champions Leicester City on Sunday afternoon, Van Gaal did not hesitate to defend the progress he claims United have made on his watch and could yet make if they qualify for next season's Champions League.
"I am a realistic man and I only speak about facts," said van Gaal. "Up until now, we are less because last year we were fourth, now we are fifth.
"But still we are able to end the season third so we have to wait and see on May 15, then we know for sure.
"I can't say again "if, if." The facts count and the fact is we are in the FA Cup Final, the fact is we were in the Champions League, that we didn't do last year.
"The fact is we went further in the Capital One Cup and so on. So there are a lot of positives but now we are one position less than last year and that position is very important for the club, the most important position.
Sir Alex Ferguson on Jose Mourinho

Show all 13
"So we have to close the gap, we have to beat Leicester City, then we have to beat Norwich City, then West Ham and our away matches are not so good because also that is a fact.
"We are the best home team but we are one of the lousiest away teams of the top clubs. That's our point that we have to prove."
Register for free to continue reading
Registration is a free and easy way to support our truly independent journalism
By registering, you will also enjoy limited access to Premium articles, exclusive newsletters, commenting, and virtual events with our leading journalists
Already have an account? sign in
Register for free to continue reading
Registration is a free and easy way to support our truly independent journalism
By registering, you will also enjoy limited access to Premium articles, exclusive newsletters, commenting, and virtual events with our leading journalists
Already have an account? sign in
Join our new commenting forum
Join thought-provoking conversations, follow other Independent readers and see their replies