The Independent's journalism is supported by our readers. When you purchase through links on our site, we may earn commission.
Luis Suarez reveals double meaning of trademark goal celebration
'Delfina' tattoo is an anagram of Anfield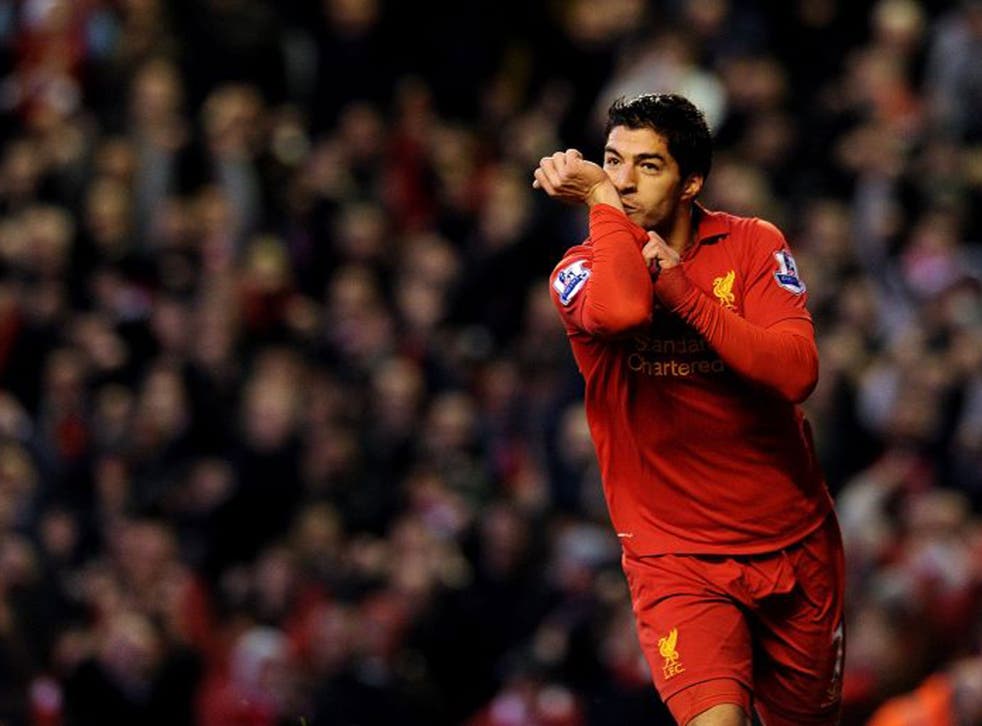 Liverpool striker Luis Suarez has spoken about the double meaning of his trademark goal celebration.
Whenever he scores, the Uruguay international kisses his wrist, where he has a tattoo of the name of his two-year-old daughter Delfina - an anagram of the word 'Anfield'.
That, with Suarez having joined the Reds around six months after Delfina's birth, is just a coincidence, although the 25-year-old likes the idea of the additional significance.
He told http://www.liverpoolfc.com: "I didn't know her name was an anagram of Anfield but my wife has told me that people here in Liverpool say that when I kiss my wrist, I'm doing it because I have 'Anfield' on there.
"It's a total coincidence but a very nice one at the same time. Maybe there was fate."
The gesture appeared somewhat unfortunate when Suarez used it recently to celebrate what proved to be the winner in Liverpool's 2-1 FA Cup third-round victory at Mansfield.
The goal the frontman had just scored came about from the ball striking him on the hand, which helped send it over the line.
Controversy is currently surrounding Suarez after he admitted in a television interview to deliberately "falling" in the box in an attempt to win a penalty in the Reds' 0-0 home Barclays Premier League draw with Stoke in October.
The player could be facing sanctions from his club, with Liverpool manager Brendan Rodgers describing the comments as "unacceptable" and stressing the issue will be "dealt with internally".
PA
Join our new commenting forum
Join thought-provoking conversations, follow other Independent readers and see their replies