Manchester City in America: Premier League club want MLS franchise to develop future stars after academy struggle
New York team would become club's 'nursery' though local objections must be overcome first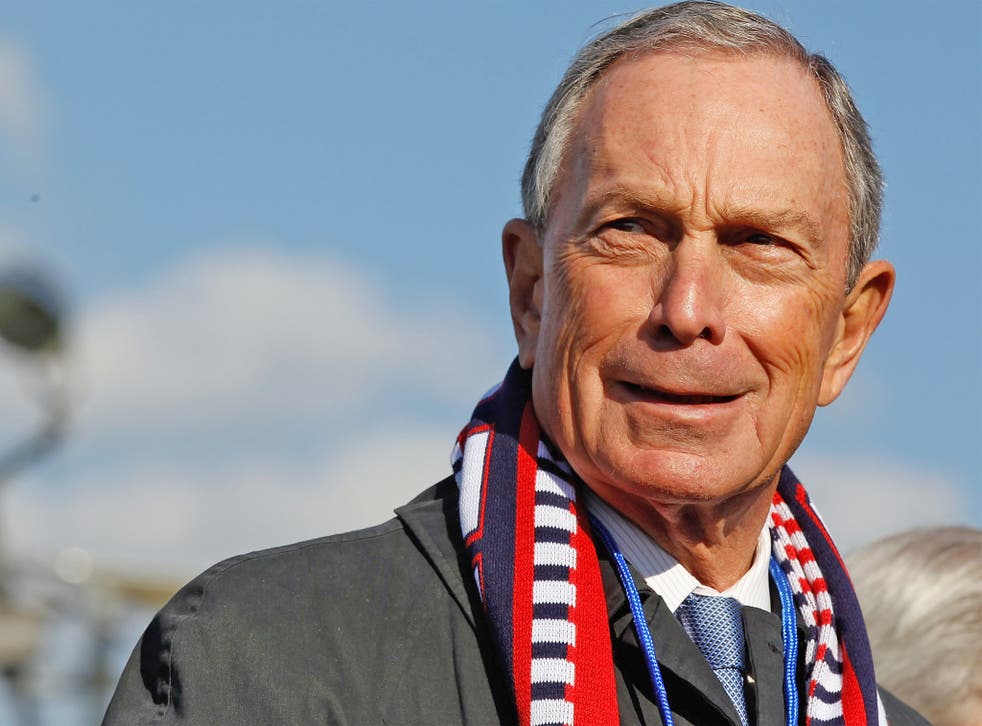 Manchester City will use a new Abu Dhabi-owned Major League Soccer (MLS) franchise to nurture future Premier League stars, after struggling to develop home-grown talent through their own academy in the past five years.
Representatives of City's owner, Sheikh Mansour bin Zayed al-Nahyan, are still working to tie up a deal to establish the MLS team, to be called New York City FC, in time for an announcement coinciding with City's arrival to play Chelsea in New York's Yankee Stadium in 25 days' time.
The Abu Dhabis are encountering resistance from locals, who are opposed to the idea of a 13-acre plot of the Flushing Meadows-Corona Park, in Queens, being given to Sheikh Mansour for a nominal sum in return for the construction of a $340m (£200m) stadium. With permission needed from the city council and state legislators, the outgoing mayor, Michael Bloomberg, is seen as key to Abu Dhabi securing the $100m franchise, which will be the MLS's 20th.
City have declined to discuss the Abu Dhabi's MLS plans, details of which were reported in Tuesday's Independent, but gaining this foothold in the United States is seen as a solution to the problem of finding a strong level of competition for the English club's promising reserve players. With the Under-21 Premier Reserve League still substandard for that purpose, an MLS team is viewed by the club as a perfect environment to send young players to, while also locating new local talent.
One of the major obstacles to developing young players that City are experiencing is the struggle to get those youngsters out on loan to lower division English sides for competitive play, because those sides can no longer afford to pay them.
The Independent revealed in February that City's vision is to own a group of clubs, including one in the MLS, in which players can be switched around.
The head of City's academy, Brian Marwood, said last October that he was yet to be convinced that the Premier Reserve League, introduced this season, could produce first-team players. "I'm not sure we can take a boy [from the Under-21s league] and play him against Chelsea [for the first team]," Marwood said.
An MLS franchise would also vastly increase City's brand awareness in the US, a country which offers a commercial environment on a different scale. This was illustrated by the size of Chevrolet's sponsorship deal with Manchester United – £45m a year for seven years from 2014.
It remains to be seen whether New York City FC would play in the same blue as City, if the Abu Dhabis do close the deal, which is understood to be in its final stages. But City would command a significant presence at the new club. A fuller picture is likely to emerge on City's post-season tour, which will see the squad based in New York for the entire six days from 20 May, with the exception of a one-day trip to St Louis.
The prospective purchase of the MLS franchise is also about Abu Dhabi seeking to broaden its own portfolio by entering a league which is growing. In the next 10 years it is hoped that the MLS will have moved from fifth in the table of most-watched sports in the United States, to third – buoyed by its increasingly popularity among the Hispanic population.
In 2012, MLS had higher average attendances than the NBA and the NHL, and a global survey this week named it the seventh-best football league in the world. The league's salary and spending caps offer a genuine chance for owners to make a profit – appealing to an Abu Dhabi ownership which has ploughed nearly £1billion into City and is nowhere near going into the black.
"If England has the world's biggest soccer league, then America has the most up-and-coming league," said Steve Horowitz, partner at the Inner Circle Sports investment bank which has put together soccer deals and acted for Erick Thohir, an Indonesian media magnate who bought a controlling stake in the Washington MLS franchise, DC United.
In the meantime, the Abu Dhabis must counter local opposition to their prospective new stadium, which would hold 25,000 spectators and could be expanded to 35,000, before New York City FC enter the league from 2016. A local councillor, Daniel Dromm, has questioned the UAE's human-rights record and said New York City and MLS should not give NYC parkland away to "an oil billionaire that helps rule a country where gays or lesbians is a crime punishable by death. This is outrageous". The "Make the Road New York" campaigning organisation, which represents working-class residents of Queens, has taken up the environmental cause which baseball's New York Yankees and basketball's New York Nets managed to overcome.
"We call this park the pulmones of Queens, the lungs of the city," Javier Valdes, a director of the organisation, said. "Why are we giving our land away to an oil tycoon?" Mayor Bloomberg, who is seen as a driving force behind the deal, said of the park: "[It] isn't very much and isn't in good shape."
Join our new commenting forum
Join thought-provoking conversations, follow other Independent readers and see their replies