Manchester City v Liverpool: Manuel Pellegrini predicts 'five or six teams will fight until the end' in Premier League title race
The top five are separated by just two points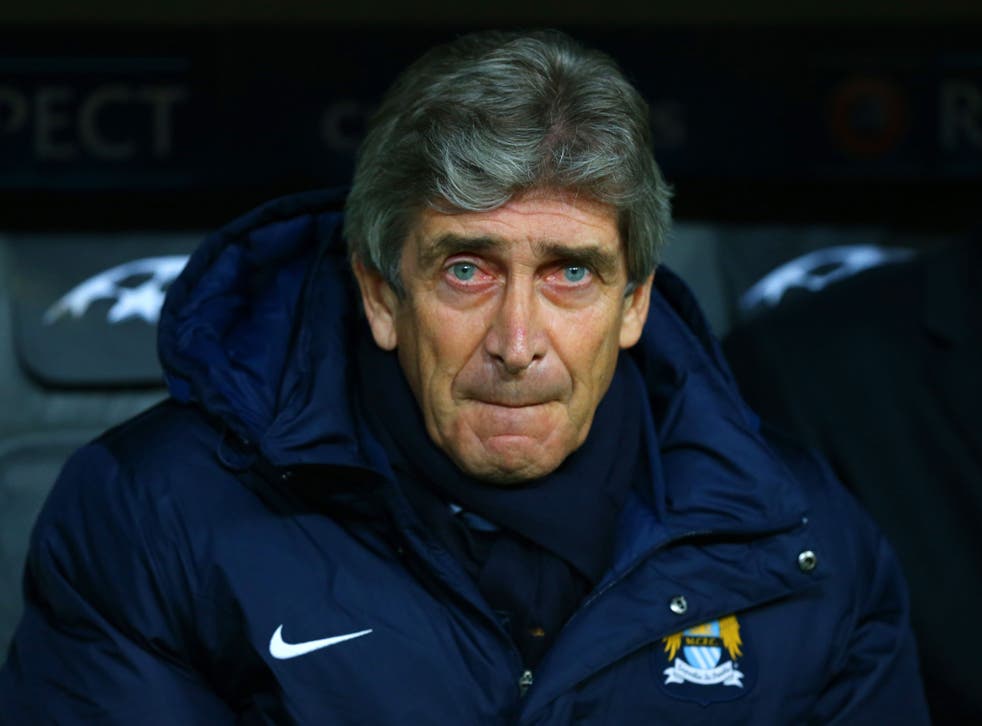 Manchester City manager Manuel Pellegrini knows the Boxing Day battle with Liverpool will be one of many rounds in a Premier League title fight which has plenty of twists and turns to come.
City remain firmly in contention following a 4-2 win at Fulham last Saturday which took them one point behind Liverpool, who in Luis Suarez have the championship's in-form striker.
Suarez's sparkling form is highlighted by his continued excellence in the absence of City's Sergio Aguero, who has a calf injury and could be out for up to eight weeks.
Pellegrini, whose side beat Arsenal 6-3 in their most recent home match, expects a fierce examination of his troops against the resurgent Reds, who won 5-0 at Tottenham in their most recent away game.
"Very difficult," Pellegrini said.
"Liverpool is a very good team and Suarez is in a very good moment.
"But I think this Premier League, we are just finishing the first half, in two more games.
"And this Premier League will not just be Liverpool and Manchester City. Five or six teams will fight until the end."
Aguero is not the only frontline City player absence - hamstring injuries for right-backs Pablo Zabaleta and Micah Richards mean Gael Clichy could again be asked to play on his 'wrong' flank - but Pellegrini is confident he has the strength in depth to manage.
"We have a really strong squad with real quality players, who can cope with all the matches, without our injured players and players that can't play," he added.
City have conceded five goals in two matches, leading some to question their resilience in a title battle which will likely go to the wire.
But Pellegrini is adamant the 2012 champions' approach will not change, even though opponents may adopt an ultra-cautious approach in an effort to stifle his side.
"I think they (opponents) have changed already but I think we try to solve the different problems put to our team," Pellegrini added.
"The way in football is to score goals, that is why people pay for their tickets.
"Fans are always trying to celebrate the goals of their teams.
"That is very important, I think it is the best way to win.
"As much as you can. Maybe sometimes winning 1-0 is a very good goal, and that goal is three points more.
"But if you are playing well, why would you change if you are winning by two goals?
"If you are winning by two, why don't you continue the same way?"
James Milner attributed the win at Fulham, who fought back from two down to level at 2-2 with 20 minutes remaining, to City's strength of character.
The England midfielder insists the full squad will be required in the coming weeks, with matches in such close proximity.
He told mcfc.co.uk: "We're going to have a lot of games, a lot of games through Christmas and when you look at January it's just the same, because we're doing well in the competitions.
"It's not going to take 11 men to win trophies this year, it's going to take the full squad and we need to make sure whoever comes on the field, one to 25, does the job."
Milner and Jesus Navas came off the substitutes' bench to score at Fulham, providing a boost entering the Liverpool contest.
Navas said: "We feel very, very strong and we know that if we work like this we are going to get good results."
Join our new commenting forum
Join thought-provoking conversations, follow other Independent readers and see their replies