Manchester United: Paul Scholes criticises lack of fight in defeat against Liverpool
The former midfielder continues to be a vocal critic of under pressure manager Louis van Gaal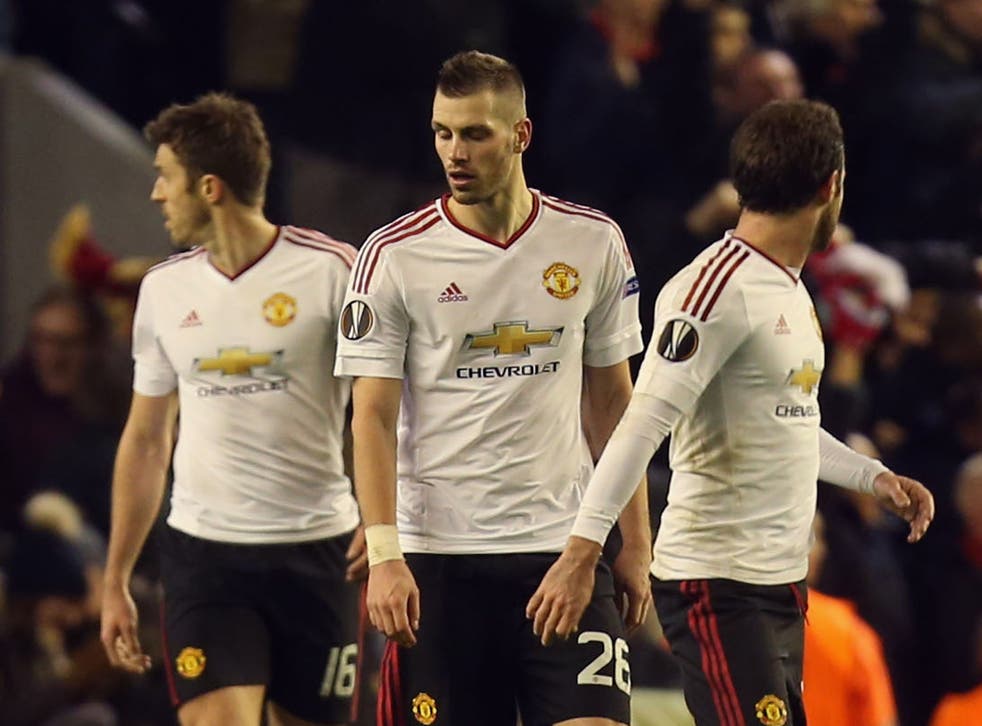 Paul Scholes has once again criticised Manchester United's performance in their Europa League defeat to Liverpool.
The former midfielder, who has been a vocal critic of manager Louis van Gaal in recent months, described his old side's performance as 'shambolic'on BT Sport in the immediate aftermath of Thursday's 2-0 defeat.
Now, in an interview conducted by his old adversary Jamie Carragher on the night of the defeat, Scholes has said the United sides he played in would never have put in such a feeble performance at Anfield.
"There were no standards," he told the Daily Mail. "There was almost an acceptance of that performance.
"We wouldn't have stood for that. I'm not saying there would have been violence, but there would have been tackling.
"We've been here and lost 2-0 and 3-1 but at least there was a bit of fight. Could you imagine us not tackling?
Scholes picked out the omission of Michael Carrick from the starting line-up as a mistake, despite the midfielder's error which led to Liverpool's second goal.
Carrick replaced youngster Marcus Rashford at half-time to play in a makeshift sweeper role but his former team-mate believes that he should have featured from the start.
"When I saw the teamsheet my first thought was, 'They're going to get beat'," the former United midfielder said.
"I thought Carrick should be playing. Michael probably isn't in the best form of his life, he's picking up injuries and he can't stay fit. But he has to play centre midfield. He's brave enough to take the ball.
Liverpool vs Manchester United player ratings

Show all 22
"Coming to Anfield, bravery is the biggest thing. Having the b**** to go and play. This is a tough, horrible place to play. It's a tight pitch, everything is on top of you. But Michael possesses that ability to get on the ball and calmness.
The 41-year-old, who covered the game as a pundit for BT Sport, also questioned the choice of Juan Mata as captain for the evening, in the absence of Carrick and first-choice skipper Wayne Rooney.
"He's a good player and he's had a good month. But to be captain of Manchester United?
"I don't think there are many real leaders in there. Chris Smalling? The goalkeeper? They, possibly, could be captain but are they real Manchester United captains?"
Join our new commenting forum
Join thought-provoking conversations, follow other Independent readers and see their replies