Manchester United pre-season tour: Louis van Gaal must learn to live with lucrative United tours
Van Gaal had criticised United's commercial commitments regarding a long-distance tour of the United States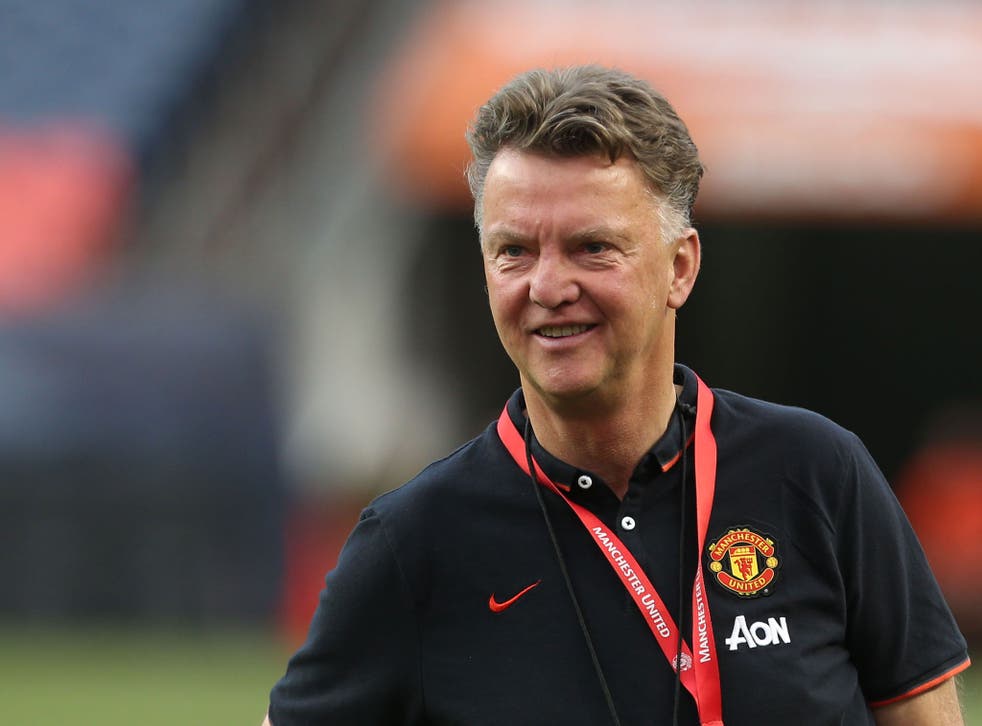 A senior executive who knows the workings of Manchester United better than most observed privately this week that a Dutch football manager can take some getting used to. "The Dutch can be so direct and blunt that sometimes you can't believe the words that have just come out of their mouth," he said.
Liberating though Louis van Gaal's decisiveness and clarity have been so far, there is unease bordering on tension in some quarters of the club after his bitter complaints about the rigours of the pre-season tour timetable in this vast country. Those involved in coordinating the tour which is such a substantial part of the United money-generating machine feel the preparations have been a model of thoroughness. The proposed itinerary was shown to Ryan Giggs during brief caretaker manager spell in May. He signed the tour off.
But van Gaal was not happy with the schedule. He announced after the team had arrived in Los Angeles, nine days ago, that the players would be undergoing double training sessions. Rooms must consequently be booked at a Holiday Inn near United's training facility, he said, allowing the players to train in the morning, eat and sleep at lunchtime and then train again in the afternoon. Any notion of a morning session and return to the luxurious Beverly Wilshere went out of the window. Similar arrangements have been at great haste in Washington and Detroit, where the team arrive this week.
Manchester United: Potential summer transfer targets

Show all 10
He has also ordered changes to the dietary planning. The specialised menu options prepared at the Four Seasons in Denver were changed and United's dieticians send to Colorado to meet the manager's specifications. Van Gaal has dispatched staff to check hotel facilities were as he wanted them, even ordering a change to the seating plans, so players eat together.
To an extent, these are the actions of a man in a tearing hurry, with only a few weeks to prepare for the Premier League season after departing the Dutch national set-up. His distaste for this tour is also the sign of a man who has traditionally preferred to take his teams to the forested hills of Veluwe, in the central eastern Netherlands, for pre-season. When at Barcelona, he took his players to the village of Hoenderloo. Austria is thought to be another favourite of his.
But while chief executive Ed Woodward will be determined to strike a compromise with van Gaal when they speak on the subject, trips such as this are something vastly more than a publicly relations exercise.
A casual walk around what was effectively a Manchester United Festival, on field beside the Pasadena Rosebowl before United played LA Galaxy there in front before 86,000 people, revealed the captive market with money to burn on United merchandise. Jackie and Gabe Romero, a young couple, had bought United kit, wrapping paper, collectors' cards and a business card holder through the club website in the last year. These are the people whose affinity for the club allows United to state they have 600m fans the world over - half of them in Asia.
That's just the start. United's four games in the International Champions Cup will net them more than £1m each, while the sponsors for whom this tour offers huge potential are paying out very big numbers for the association. One of them, AON, will have undertaken 25 engagements, involving 1,700 clients, by the time this tour finishes. Hits to that company's website lift by up to a third when a tour like this is under way and by 500 percent on match days. The club's analysis tells them that 34 per cent of their new business flows from the United partnership.
By this time next week United's bright emblazoned AON tour team bus will have moved on to Detroit where locally based Chevrolet who have paid a record $560-million (£330m) over seven years to have their names on the club's shirt, will be getting more profile. Chevrolet involvement with United started when Ryan Giggs went to one of their events in Hong Kong over five years ago. There were one million 'impressions' online after stories and pictures of Giggs and a Chevy were published. The company immediately called United and became official car sponsor.
It is thought that the company may push United for an Asia tour next year because that, rather than the domestic US market, is where United can win them brand awareness and what the marketeers call 'brand preference.' Around 30 per cent of United fans will express a preference for a brand if they see it associated with United - without even sampling it.
Bulova, the club's "official timekeeper" would certainly favour Asia, too. "There is no doubt that growing our market in Asia is the No 1 objective. China is a very difficult market to break into," says the company's president Gregory Thumm. "It is difficult because China is a heavily penetrated market. We know we are not going to get into the China market in a day, a week or years - and that's why Manchester United is a great partner with us."
Adidas - who have more than doubled the value of the Chevy deal by signing a 10-year, $1.3-billion (£700m) agreement to provide United with the shirts on which the car firm's logo will be emblazoned - also want United to return to Asia. The allure of South Korea - where the club has 300,000 credit card holders - Japan and China will be immense in a blank summer on the international calendar.
Van Gaal will need to think again if he wants an end to tours. As an executive well acquainted with the club's commercial business put it this week: "This isn't even an Asia tour year. Van Gaal's seen nothing yet."
Join our new commenting forum
Join thought-provoking conversations, follow other Independent readers and see their replies