Jose Mourinho insists Zlatan Ibrahimovic will have to prove he is good enough for Manchester United's 'made team'
Mourinho is keen for the striker to act as a bridge between the players and the management 
Mark Critchley
Friday 25 August 2017 22:30 Comments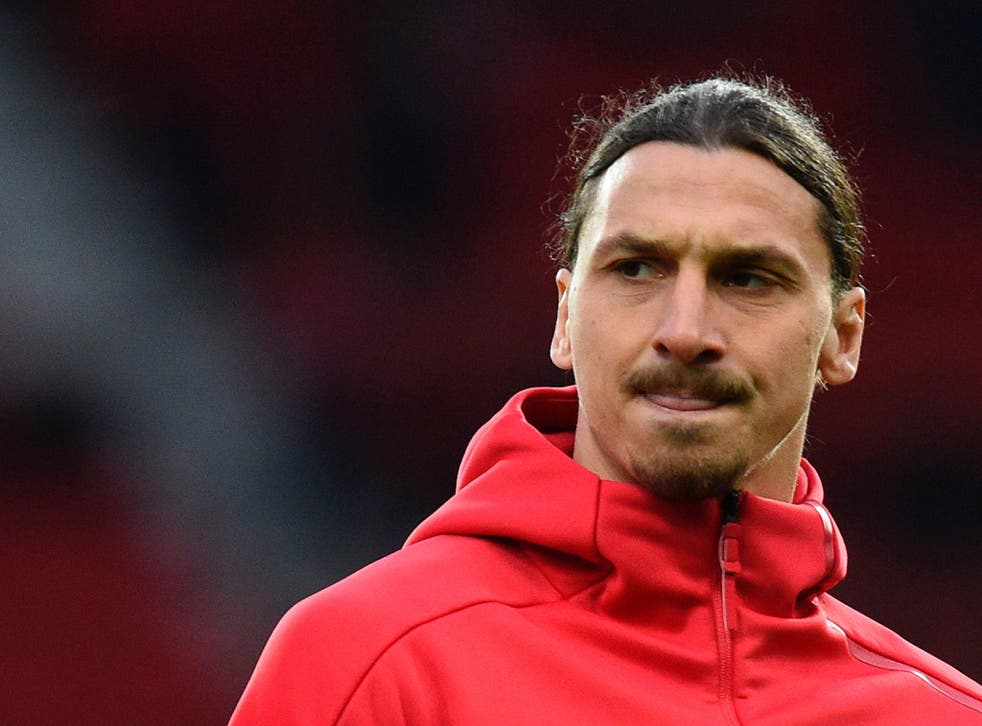 Jose Mourinho has insisted that Zlatan Ibrahimovic will not simply walk straight back into the Manchester United team when he returns from injury as he will already have a "made team".
The 35-year-old, who scored 28 goals in all competitions last year, had his one season at Old Trafford curtailed by a career-threatening knee injury, for which he is still recovering from the surgery he has four months ago.
He was initially released, only to be re-signed, clad with Wayne Rooney's old No 10 shirt, on Thursday but will not be fit to put pressure on the likes of Romelu Lukaku and Marcus Rashford before the new year.
Swansea vs Manchester United player ratings

Show all 22
"No, no, no, no. Zlatan is going to arrive into a made team," Mourinho insisted. "Zlatan is going to arrive to a team that I don't say is the end product because in football there are no end products and we are just at the start of the second season.
"He is going to arrive mid-season with the team playing in a certain way and with players having what I call the functional links in the dynamic of the team, so nobody should be worried with Zlatan.
"We need a striker and we have one striker just around the corner that belongs to our family, that likes to be with us and play for us. We know well and he is one of the best strikers in the world so the only consequence of it is we are going to have a much better squad."
Ibrahimovic is famously a player who does not accept that there are many better than him and with time ticking on his football clock he will aim to once again prove he is not beyond his years.
Zlatan Ibrahimovic's Manchester United career in numbers
But Mourinho insisted that despite the Swede's ego, he appreciates that the United boss will always play who he thinks is best and it is up to Ibrahimovic to prove that that means it is him, and not Rashford or Lukaku.
"Zlatan knows me. And he knows that I play the players that I think are the best for the team. I always did it. I always did that in my life so if he comes here and he proves that he is the best, he plays."
The Independent revealed that part of the talks for Ibrahimovic's return were around him featuring in the coaching set-up with Mourinho desperate to keep him influence on the team without overly relying on a 35-year-old for his main source of goals.
The talks were for once Ibrahimovic retires, with Mourinho seeing him like a Didier Drogba-type player when he returned to Chelsea of one season – a title winning season.
"When Drogba came back to Chelsea for the second time, he was not the first choice for the majority of the matches, but I would say that he was as important as the first choice for the title.
"I see Zlatan important for the team. I don't now. I cannot say. I just say that my squad is better for sure, he is one more option, he is one more striker, he is one more experienced player, one more player that can play 9 or 10, that can play double strikers or no, there are lots of matches to play."
Register for free to continue reading
Registration is a free and easy way to support our truly independent journalism
By registering, you will also enjoy limited access to Premium articles, exclusive newsletters, commenting, and virtual events with our leading journalists
Already have an account? sign in
Join our new commenting forum
Join thought-provoking conversations, follow other Independent readers and see their replies