Manchester United vs Tottenham: Eric Dier insists 'see you soon' to Ander Herrera was misunderstood
The two meet at Old Trafford on Sunday for the first time since clashing in a heated confrontation during England's international friendly against Spain last month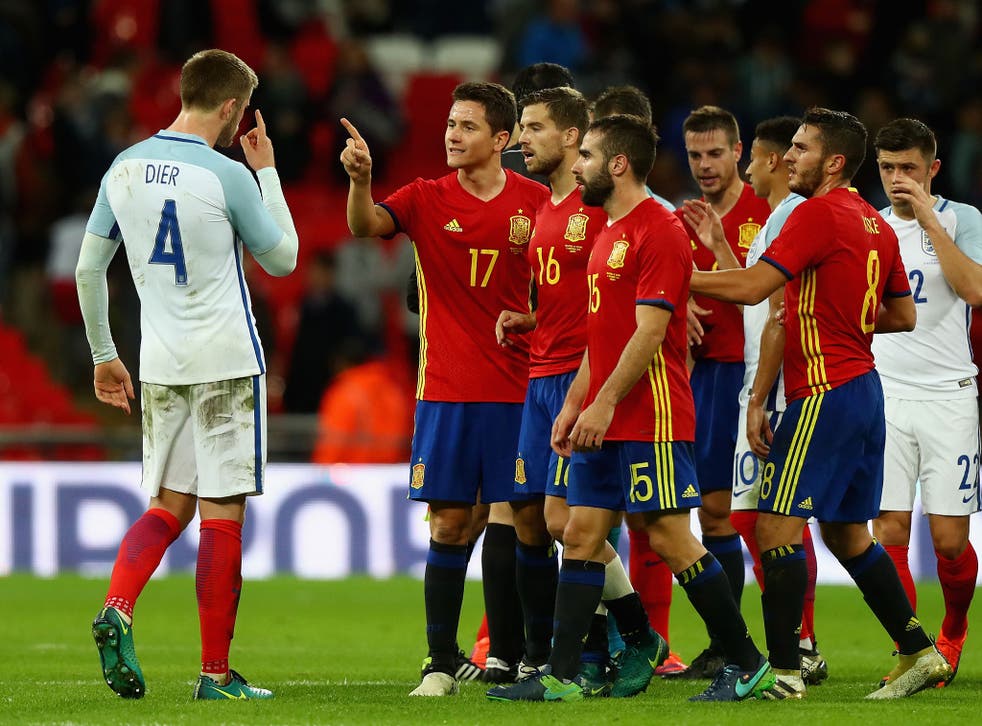 Eric Dier has played down hostilities between himself and Manchester United's Ander Herrera after appearing to threaten last month that he would "see him soon".
The two meet at Old Trafford on Sunday for the first time since clashing in a heated confrontation during England's international friendly against Spain on November 16.
Herrera, who was making his debut for La Roja, was adjudged to have elbowed Dier in the face, which left the Tottenham player visibly infuriated.
Speaking in the wake of the game, Dier insisted he was not after an apology from the Spaniard but instead issued what seemed to be a warning: "I don't need him to apologise. I'll see him soon."
But as Tottenham and United get ready for Sunday's showdown, Dier has stated that his remark was misconstrued as a threat.
"I was just joking with him," Dier told The Guardian. "But, sometimes, jokes with people don't come across when they are written down."
The midfielder has yet to hit the same heights he reached last season, having suffered from injury early on in the season.
Dier has also found himself out of position on numerous occasions this season as manager Mauricio Pochettino sought to provide cover for the injured Toby Alderweireld.

This, Dier admits, has taken its toll: "It's been a difficult start to the season for me – it's been there for everyone to see.
"It's been tough from the beginning, coming back late after the Euros and I haven't really been able to get going. I got injured and that halted me again. Then, Toby got injured and I played there [in central defence].
"I'm trying to get back to having a good feeling again, like I did last season and, over the last couple of weeks, I've been getting back to that."
He added: "It's completely up to the manager where I play. What is more important than my position is getting the right feeling and feeling good again, physically and mentally.
"This is football and these things happen to everyone. It's not been a catastrophe; it's just been a bit of a slow start."
Join our new commenting forum
Join thought-provoking conversations, follow other Independent readers and see their replies