Manchester United youngster Jesse Lingard told to believe in himself
The winger has impressed on pre-season tour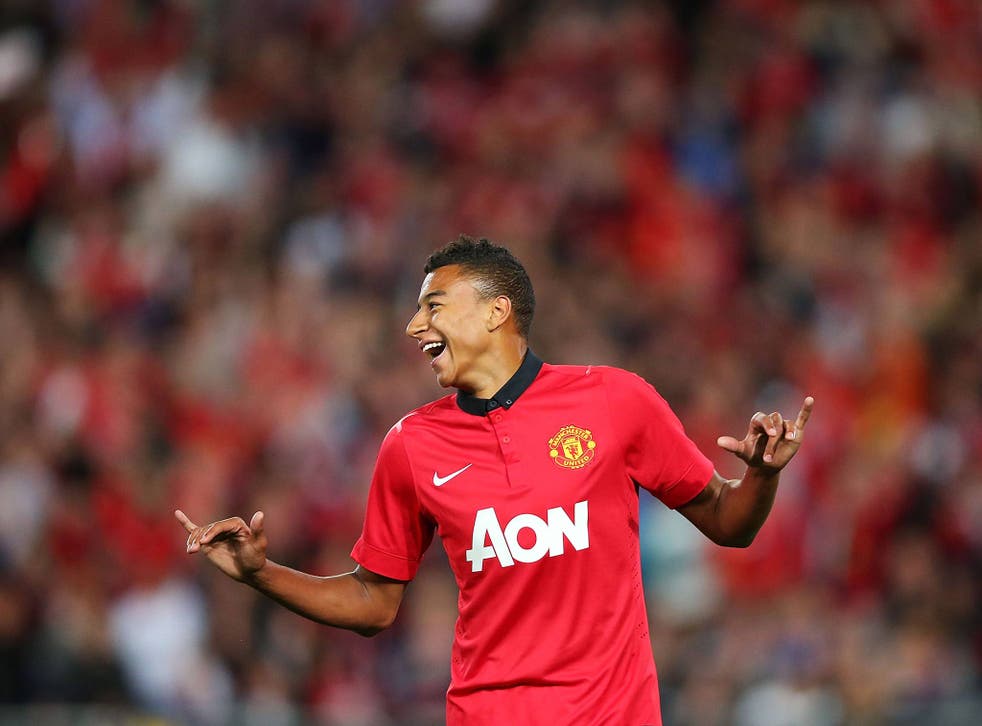 Manchester United youngster Jesse Lingard has been advised he needs to show more self-belief.
Lingard has made a positive impression on the Red Devils' pre-season tour so far, following an encouraging outing in Bangkok by contributing two goals to Saturday's 5-1 win over the A-League All Stars in Sydney.
Looking good at this point is nothing new for the 20-year-old wide-man, though.
It was the same in South Africa 12 months ago, but it did not earn Lingard a first-team debut.
Instead he had a short loan spell at Leicester to further his education.
And now he accepts a requirement to show more confidence in his talent.
"I believe in myself but I have to start believing in myself more," he said.
"That is what the coaches have been telling me. I have to know what my game's about and keep scoring."
Warrington-born Lingard has seen through the recent examples of Danny Welbeck and Tom Cleverley that it is possible to make the transition from local boy to first-team star.
In Cleverley's case, it required three loan spells.
More time away from Old Trafford would be something Lingard may have to accept if manager David Moyes adopts the same development strategy as predecessor Sir Alex Ferguson.
However, he is hoping to avoid it.
"I've known Danny and Tom since I was little," Lingard said.
"They were at United with me when we were young and they've stayed, pushed on and progressed. Hopefully I can follow in their footsteps.
"But Manchester United is probably the hardest club to break through at.
"Usually they send you out on loan, then you come back and then go out on loan again.
"Hopefully I can skip the loan stage this time and break straight through."
If he does, Lingard will be following a rich heritage of home-grown youngsters, one of the most notable being current team-mate Ryan Giggs.
"Obviously people want to copy the 1992 era," Lingard said.
"We've got some young players back in Manchester who are also trying to break into the first team.
"Hopefully they do and we can all come through together."
PA
Join our new commenting forum
Join thought-provoking conversations, follow other Independent readers and see their replies