The Independent's journalism is supported by our readers. When you purchase through links on our site, we may earn commission.
Manchester United youth flourishing under Louis van Gaal is a myth, claims Rene Meulensteen
The current Manchester United manager does not have the team performing at the required level, according to Sir Alex Ferguson's former right-hand man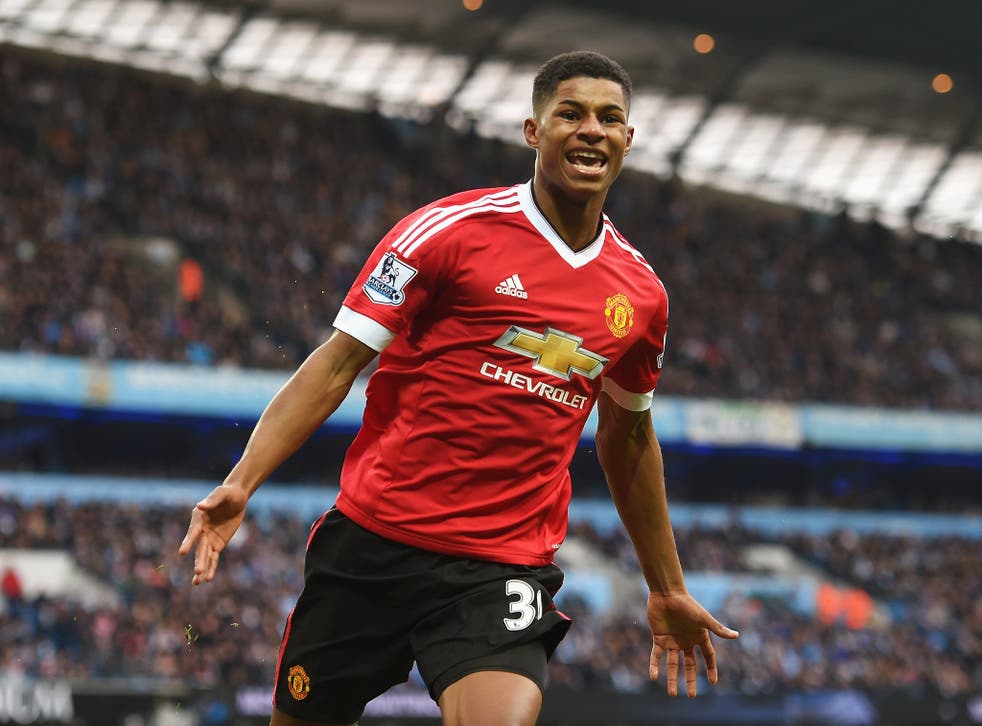 Any notion that Louis van Gaal deserves credit for bringing Manchester United's youth players through is a myth, according to Rene Meulensteen.
A number of young players have emerged at Old Trafford this season, with Marcus Rashford the stand-out player. Other youngsters given starts by Van Gaal this term include Cameron Borthwick-Jackson, Tim Fosu-Mensah, Donald Love, Joe Riley, Andreas Pereira and James Wilson.
Yet Meulensteen, who worked as assistant manager under Sir Alex Ferguson for six years and looked after the youth team for five , doesn't believe his compatriot can take any credit.
Speaking exclusively to 888sport.com he said: "Louis Van Gaal obviously had quite a bit of money to spend but with injuries his hand has been forced to play a lot of young players through the academy.
"A lot of people are getting carried away with it but if you really look how many have established themselves you can only say that Marcus Rashford has made his mark in the first team. All the other ones have come in then come out."
In one particular case, Meulensteen thinks Van Gaal has had a negative impact on an emerging player. After making much progress under David Moyes, Adnan Januzaj is now on the periphery of the side.
"It starts with the player himself. Does he really want it? Does he want to dig deep to make sure the talent rises to the top," asked Meulensteen. "He also needs a manager who believes in him because every player performs on the fuel of confidence. Adnan needs to see next season as a new start and he is a young player with energy. What you need to do then is releases that energy because every player that doesn't have the belief from his manager will struggle."
Meulensteen has been generally disappointed with Van Gaal, whose future at Old Trafford is uncertain. The former Fulham manager believes United have forgotten how to entertain under the current manager.
"I know where the fans are coming from because I've been part of the Manchester United set-up for over twelve years so I knew what was required and what Sir Alex Ferguson demanded. Yes there was pressure to win and get results but the way we got those results was always very important as well.
"The obligation to entertain and play attacking and creative football was always the first thing on the sheet. He (Van Gaal) realised 1-0s could win you leagues but there are different ways of winning 1-0.
"With adventure comes freedom to express. You need to give them the freedom to express themselves and allow them to make their own decisions. From that comes belief."
Among those who have been vocally critical of Van Gaal this season is Paul Scholes. Meulensteen thinks the former midfielder has earned the right to express his opinion on Manchester United.
"Everybody is entitled to opinions and you're talking about legends of not United but the game. They have been a part of Manchester United's success and they have every right to speak.
"What it shows it how difficult it's become for managers these days because there is 24/7 publicity around the club and players. These opinions have been around for thousands of years but now people have a tool to express them through social media
"Scholes and Schmeichel and the others are saying these things for the right reasons and nothing else."
Read the full 888sport interview with Rene Meulensteen here including his thoughts on how Sir Alex Ferguson would have reacted to the level of performance this season and why Scholes is right to criticise Louis Van Gaal.
Join our new commenting forum
Join thought-provoking conversations, follow other Independent readers and see their replies