Newcastle in new turmoil as reserve-team coach Willie Donachie resigns following allegations that he hit a player
Doncahie is accused to have struck Remie Streete on Monday that has led to his exit from the club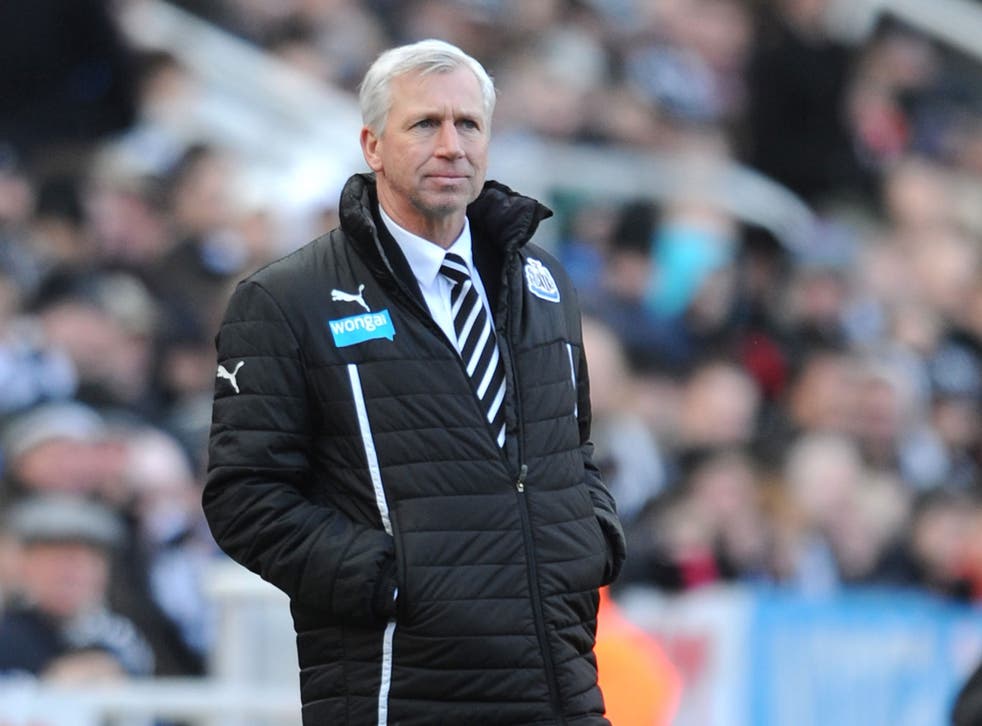 Newcastle United were embroiled in a new crisis last night when reserve-team coach Willie Donachie resigned after allegations of an altercation with a player following a defeat to Sunderland at the Stadium of Light on Monday.
Donachie, who was also an Under-21 development coach and advised the first-team manager Alan Pardew during home games, clashed with Remie Streete in the dressing room after the 2-0 defeat and the club confirmed he resigned last night. The 19-year-old had conceded a harshly awarded penalty and in the argument that followed he was allegedly struck in the face by the coach. Streete has met Pardew this week and the 62-year-old Donachie, who played 35 times for Scotland, was initially suspended before tendering his resignation.
A club statement said: "Newcastle United can confirm that Willie Donachie has resigned from his position as reserve team manager with immediate effect. The club will be making no further comment."
The row is the latest in an unhappy run for the troubled club. Last week they sold their leading player Yohan Cabaye to Paris Saint-Germain for less than the £25m wanted by owner Mike Ashley, the initial fee being around £16m. They failed to sign a replacement, lost 3-0 at home to fierce rivals Sunderland (their third successive loss to the club and the first time that has happened since 1924), then parted company with their controversial director of football Joe Kinnear, also on Monday.
Pardew revealed that he has yet to speak to Kinnear since he left the post he had occupied for eight months. The manager did, however, insist he would not have a problem with working under another director of football in the model Ashley has created at Newcastle. He also reiterated how tough his own position is.
"It is very difficult to win trophies at this football club and therefore a lot of the time you are dealing with bad news and losing players," Pardew said. "But you have to keep your focus on what is important and the most important part of my job is winning first-team games; forget about everything else.
"Then I have to make sure I have everything in place to give us the best chance of winning those games – ie recruiting, which is probably the next big thing on my agenda.
"It has always been tough and I have never hid from being in that position. I will never hide from the fans. Even that fan who ran on to the pitch and ran towards me [in the defeat by Sunderland], I was not going to hide from him or run away from him. I will face it as it comes; this is a job where you have to be purposeful in what you are doing and you have to stay strong.
"Our record is as good as anyone in terms of finance we have available. Mike [Ashley] has made it pretty clear the club has to wipe its nose. We have lost our best player, we know that, and in the summer hopefully we can bring in three or four great players."
On Kinnear's departure, Pardew added: "I am just sorry to see anyone lose their job. He did a lot of good work here but it was the board's decision and I have to work now towards getting our position in the league more secure and I am focusing on the next game. I was surprised that the decision was made at that time but it was not my decision."
Pardew will be without Cheick Tioté for the next three matches after the midfielder suffered a hamstring injury in training this week.
Join our new commenting forum
Join thought-provoking conversations, follow other Independent readers and see their replies