As Newcastle's plight shows, promotion to the Premier League can often be a poisoned chalice
Newly promoted football clubs are the nouveau riche in Premier League land. Scoffed at while dining with the landed gentry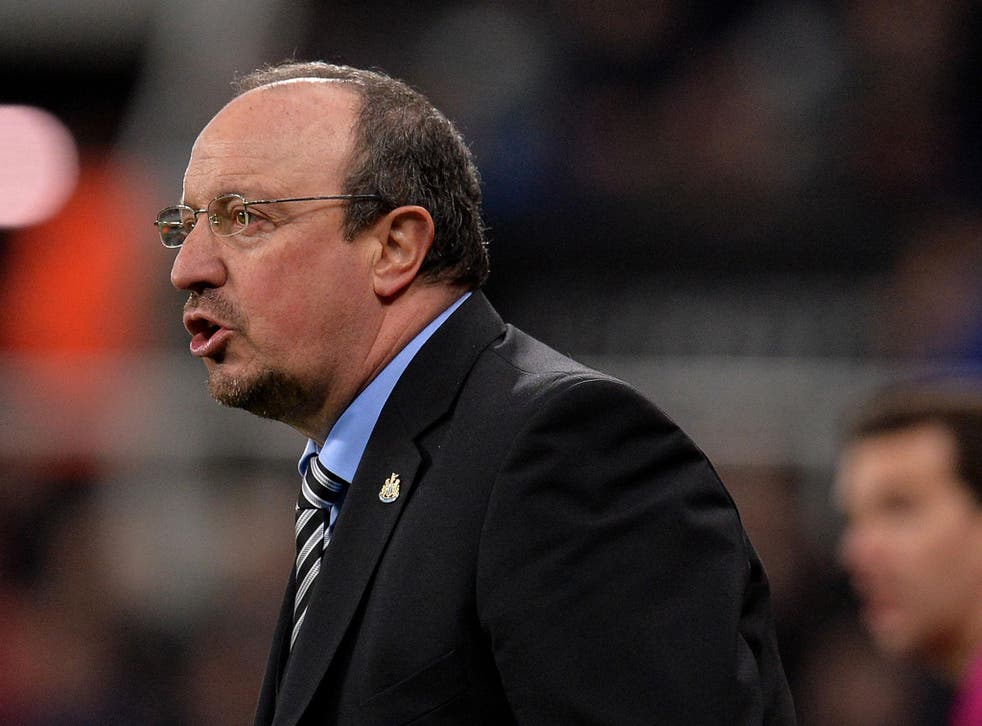 'Congratulations and welcome to the Premier League. We hope you enjoy your stay with us - even if it's brief!'
They don't say this, each year, in May. They don't tell you it probably won't last long. They don't tell you the manager's position is (statistically) in peril, or that you'll probably get a few thumpings. Instead, it's forty six games, two a week, exhaustion, supporters traveling up and down the country, following their team as they chase the seemingly impossible dream.
Newcastle and Brighton fought a fair fight, right to the very last minute of last season's Championship. It was the Seagulls, though, who came off second best when Jack Grealish's shot for Aston Villa flew into David Stockdale's goal.
They went wild at St James's Park on that Sunday afternoon. There was such unadulterated joy; promoted, as champions. Tyneside had a night to remember.
It is only six months later that the question comes: all that, and for what exactly?
The endless travel to rivals Brighton, Huddersfield and then Reading (within the space of eight days as it happens), seemed above and beyond the call of duty. More than eight thousand fans for those three games in just over a week, taking time off work, upsetting families, and breaking bank balances – all for what?
Even Rafa Benitez looked tired on Saturday evening, really tired.
There is scant glory in promotion. The Premier League sells a mirage to those teams chasing it.
Newcastle spent roughly £45m in the summer after grasping their chair back at the top table. Brighton found £43m. Huddersfield were in for £44m.
Manchester City plundered £161m on new players - and they had finished third.
Newly promoted football clubs are the nouveau riche in Premier League land. Scoffed at while dining with the landed gentry.
Newcastle United can't compete with the likes of Bournemouth and Watford. That has taken some digesting in Tyneside.
They don't tell you that when people dance on the pitch and a sense of goodwill fills a city following promotion.
Aitor Karanka lasted ten months before he was sacked after leading Middlesbrough back to the Premier League, finally, at the seventh attempt, in 2016.
Steve Bruce recognised the chaos of Hull and bailed before the new season even began after a dramatic play-off win against Sheffield Wednesday at Wembley.
Both clubs were relegated in 2017. Norwich went in 2016, immediately after promotion. Burnley and QPR went up in 2014 and then went straight back down in 2015.
It is becoming a poisoned chalice.
And so to Saturday. Newcastle v Brighton, two paupers in the Premier League. There were plenty of jeers at full time in St James' Park on Saturday evening.
Chris Hughton, still a popular figure in the North East - he was sacked when Newcastle were 11th (ten months after he had led the club to promotion) - said his side were the better of the two, and that was largely accepted.
Newcastle, however, had the better chances. Dwight Gayle was denied in the first half by Matt Ryan, and the Brighton goalkeeper excelled to stop first a deflected Isaac Hayden shot at the start of the second half and then a glancing header, again from Gayle.
Hughton got it, the importance of not losing. The gap above Newcastle stayed at three points. There was a spring in his step as he walked along the corridors of the stadium that led to his team bus.
"I thought over the 90 minutes we were the better side," he said.
There were yet more debates about what should have been done in the pubs and clubs of Tyneside. 'We're Newcastle United,' remains a theme. Yes, but the gap between teams is huge.
It falls on deaf ears. 'Welcome to the Premier League sir. We hope you enjoy your trip.'
Nobody tells you of the discrepancy. Nobody wants to spoil the party.
Five of the last nine promoted clubs have gone straight back down; more than one in two. Managers lose their jobs and fans get royally fed up.
There is a slim chance of survival, and pretty much little else.
Join our new commenting forum
Join thought-provoking conversations, follow other Independent readers and see their replies