Newcastle United vs Sunderland: Five things we learnt at St James' Park
Norwich are now fourth-bottom, having moved above the cruel dividing line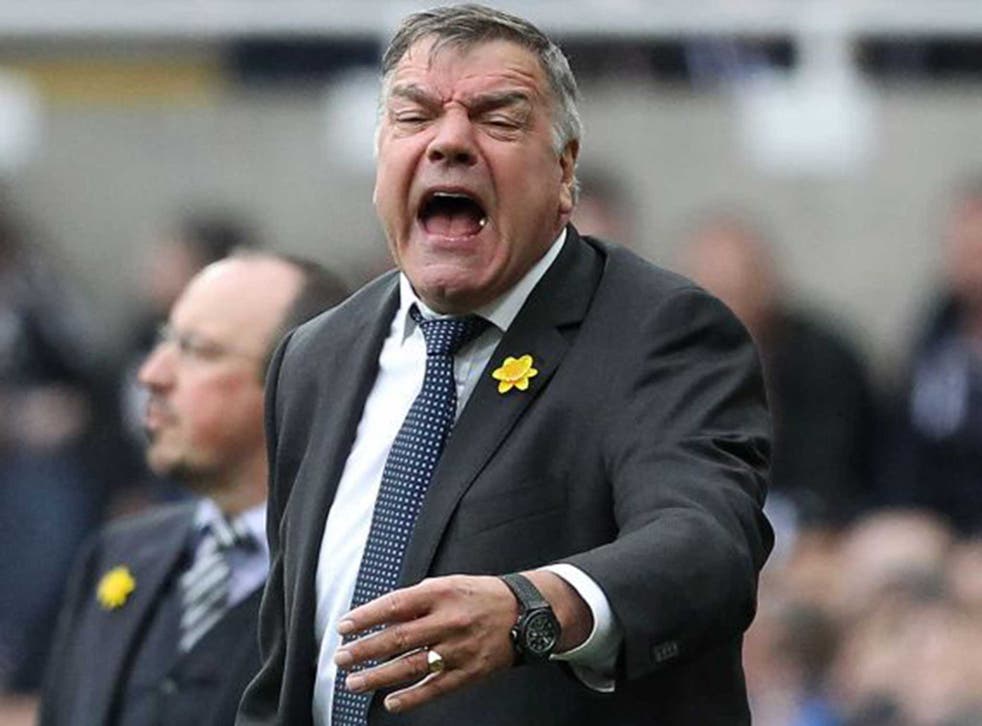 The big winners in the Tyne-Wear derby were Norwich
Considering the game and the weekend finished with both Newcastle United and Sunderland in the bottom three of the Premier League, there was a distracting amount of satisfaction on view here.
For Newcastle there was the relief that Aleksandar Mitrovic's 83rd-minute equaliser had ended a run of six straight defeats against Sunderland that was threatening to click over into seven; for Sunderland there was the realisation that if they play in the manner of the first half for the rest of the season, they have a chance of staying up. "There was massive pressure on this," said manager Sam Allardyce.
Yet the draw also yielded victors: Norwich City. They are now fourth-bottom, having moved above the cruel dividing line. Norwich's next two home games are against Newcastle and Sunderland.
Newcastle vs Sunderland player ratings

Show all 22
Kirchhoff has gone from hapless to big hope
Jan Kirchhoff had one of the most alarming Premier League debuts of recent times when he wandered around White Hart Lane in mid-January. On as a substitute following his move from Bayern Munich, Kirchhoff looked as if he had landed in some alien landscape. Actually, he was a midfielder being asked to play at centre-back.
By here the German had clearly acclimatised. He was instrumental in Sunderland taking a grip of the first half, nicking possession then spreading it sensibly. He was smart, athletic and brave, and revealed why a club on the scale of Bayern had bought him in the first place. From nowhere, Kirchhoff has become pivotal to Sunderland's Premier League future.
McClaren's left-back angst is Benitez's problem now
Last August Steve McClaren was receiving questions about the lop-sided nature of his squad and why there was no replacement left-back should Paul Dummett be injured. McClaren wriggled uncomfortably. He wanted one.
Dummett was injured a fortnight ago so here Newcastle began a relegation derby with a midfielder, Jack Colback, at left-back. He faced an invigorated Fabio Borini. Colback, disturbed by Borini's pace and aggression, was a booking waiting to happen. Sure enough, 18 minutes in, Colback was shown a yellow card for a foul on Borini and, it being his 10th, now misses the next two matches.
Newcastle's next two are at Norwich and Southampton, and Rafa Benitez could well be wriggling like McClaren as he contemplates what to do. He opted to take off Colback and put Mousa Sissoko there, the sort of tactical decision that would have attracted howls of derision had McClaren done it.
Sissoko, who believes he can play right midfield in the Champions League, found himself a left-back in a relegation scrap. He must have been surprised at this career move. An even greater surprise was that he did pretty well there.
Foul throw could be a killer for the Black Cats
If Sunderland go down, Allardyce will rue a foul throw by his right-back DeAndre Yedlin. It is a common claim by fans that foul throws are never punished by officials but this one was and, when Newcastle took theirs as a result, the day and possibly the season changed.
From being advanced on their right, Sunderland were suddenly defending on the left and Giorginio Wijnaldum got the better of substitute Dame N'Doye. Wijnaldum's cross to the far post was met by Mitrovic, who, as Allardyce will note, leapt above Yedlin.
Hatchets were buried as Big Sam and Rafa shook on it
"All the best," mouthed Allardyce to Benitez as the two managers shook hands at the end. It was no way to continue a feud.
Two members of their back-room staffs did it for them. After Mitrovic's late injury there was a brief flurry of shoving on the benches, mainly involving the Newcastle coach Ian Cathro and Sunderland's goalkeeping coach Adrian Tucker. At one stage it was lively. On the final whistle, though, there were handshakes.
Join our new commenting forum
Join thought-provoking conversations, follow other Independent readers and see their replies