Official who urged Joleon Lescott to applaud '£62' Manchester City fans axed from FA Cup duty
Dim view taken of Brooks telling defender to go and see away support at Emirates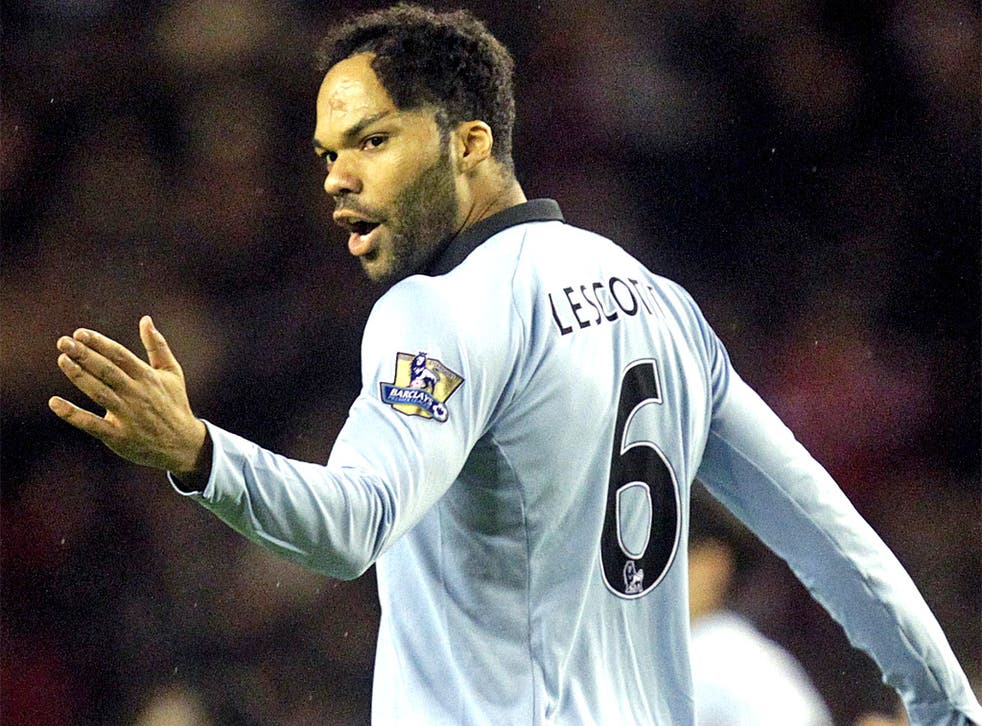 The assistant referee who told Joleon Lescott to thank the Manchester City fans at the Emirates on Sunday has been removed from duty for Tuesday's FA Cup third-round replay between West Bromwich Albion and Queen's Park Rangers as punishment by referees' officials.
John Brooks captured the imagination of fans when he was caught on camera telling Lescott that the City fans deserved to be thanked because of the high ticket prices they had paid to watch the Premier League game at the Emirates. During the post-match handshakes, the Sky Sports microphones broadcast Brooks saying to Lescott: "They've paid 62 quid over there, go and see them".
The Independent understands that the Professional Game Match Officials Limited (PGMOL), the body that assigns referees and assistants to games, took a dim view of Brooks' actions and today stood him down for the game at the Hawthorns tonight. His place will be taken by Dave Bryan, an experienced assistant but not a Fifa-level official.
The officials for Tuesday's replays were announced on the Football Association website, which as of last night still listed Brooks as one of two assistants for the game, along with Darren Cann, referee Martin Atkinson and fourth official Neil Swarbrick. PGMOL retains the right to change its officials at short notice if it sees fit.
Brooks, from Leicester, is in his first season as a Premier League assistant. For the majority of his matches he has worked alongside Mike Dean, the referee at the Emirates on Sunday, and has been given a number of high-profile fixtures, including games at all the top Premier League sides. He was assistant to Dean at St Mary's for Chelsea's 5-1 win over Southampton in the third round 10 days ago.
The game at the Emirates was notable by a boycott by City fans who refused to pay the £62 "category A" prices that the fixture was priced at by Arsenal. Having been told by Brooks that he should acknowledge the travelling support, Lescott did indeed go over to the away end. The moment became a hit on social media with Brooks attracting praise from supporters.
It is not clear exactly why PGMOL managing director Mike Riley has taken such issue with Brooks' comments to Lescott after the game. Certainly the pricing of Premier League tickets has become a major issue over the last few days and it is possible that the League regarded Brooks' comments as reflecting badly on them.
Former World Cup referee Graham Poll hinted that Brooks' comment to Lescott may be construed as inappropriate in his newspaper website column. Poll said: "The tension can cause abnormal behaviour: a dopey smile, an inappropriate comment. You're so focused on your job, you're not thinking straight about other things."
Join our new commenting forum
Join thought-provoking conversations, follow other Independent readers and see their replies