Paul Lambert hails Leandro Bacuna impact at Aston Villa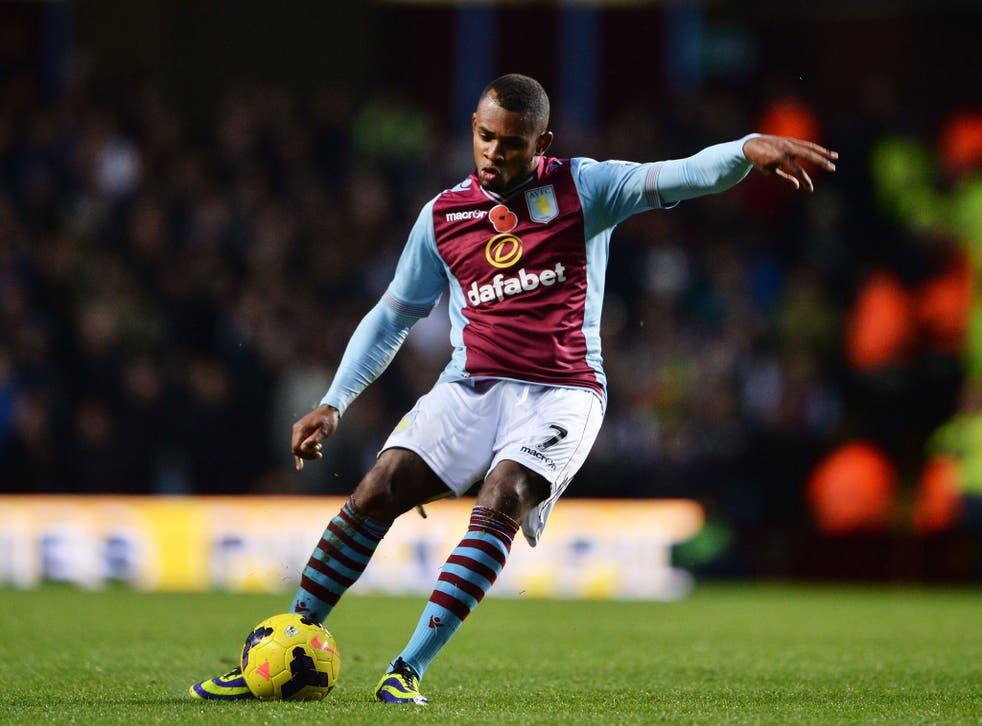 Aston Villa manager Paul Lambert has hailed his latest rough diamond Leandro Bacuna as a breath of fresh air around the club.
The versatile wideman has impressed since arriving at Villa Park for a modest but undisclosed fee in the summer, joining a squad of young and unproven players recruited on a shoestring budget.
Bacuna has won widespread plaudits for his dynamic performances on Villa's right flank while also building a reputation as a free-kick specialist.
Lambert knows the Dutchman is just one of a several bargain signings but has been delighted with Bacuna's start to life in the Barclays Premier League.
"Leo's come in and he's new to us, he's got that freshness about him," said the Scot ahead of Monday's local derby at West Brom.
"At the moment he's playing really, really well for us. And he's hitting the free-kicks like he's done it all of his life.
"We work on free-kicks and he hits his fair share. To be fair to him, he scores more often than not. He's scored two out of two, so his percentage is pretty high!"
Lambert revealed the 22-year-old is a character in the dressing room.
"I don't think he ever lacks confidence," he said. "Being over-confident sometimes can be a dangerous thing and you've got to curtail it. But he certainly isn't lacking in that department. As long as he keeps it in check and there's no arrogance - and he's humble with it - then he's got a chance of doing really well.
"I haven't had to curtail his confidence. I have a wry smile on my face when I see him walking around the place. He's a really nice guy. He's not an arrogant kind of guy but he's certainly confident, that's for sure.
"He'd like a laugh with you. He's pretty upbeat."
Lambert seemed to indicate the likes of Bacuna were signed for even less than the £1million reported in some quarters.
"He didn't cost much but Westy (Ashley Westwood) was probably cheaper," he said. "Matt Lowton too. Antonio Luna's the same.
"When you look at it and the figures that are bandied about, some of my players must be getting a back-hander because the deals were for nowhere near that level of money!
"I don't know where the figures get bandied about from. It makes me laugh because it's nowhere near that."
After scoring his second free-kick of the season in the 2-0 win over Cardiff last time out, Lambert was asked if the assured former FC Groningen player may be given penalty-taking duties instead of Christian Benteke.
"Listen, he might do if he can get the ball off Christian!" Lambert said.
"Then he might step up. I don't know, I just leave it to the lads, if they're confident enough to hit them. Like the free-kick situation, if Leo is confident then I'm pretty sure he'd be in there trying to score."
PA
Join our new commenting forum
Join thought-provoking conversations, follow other Independent readers and see their replies