Pedro hits outs at Manchester United boss Louis van Gaal for treatment of Victor Valdes
The two played together for six years at Barcelona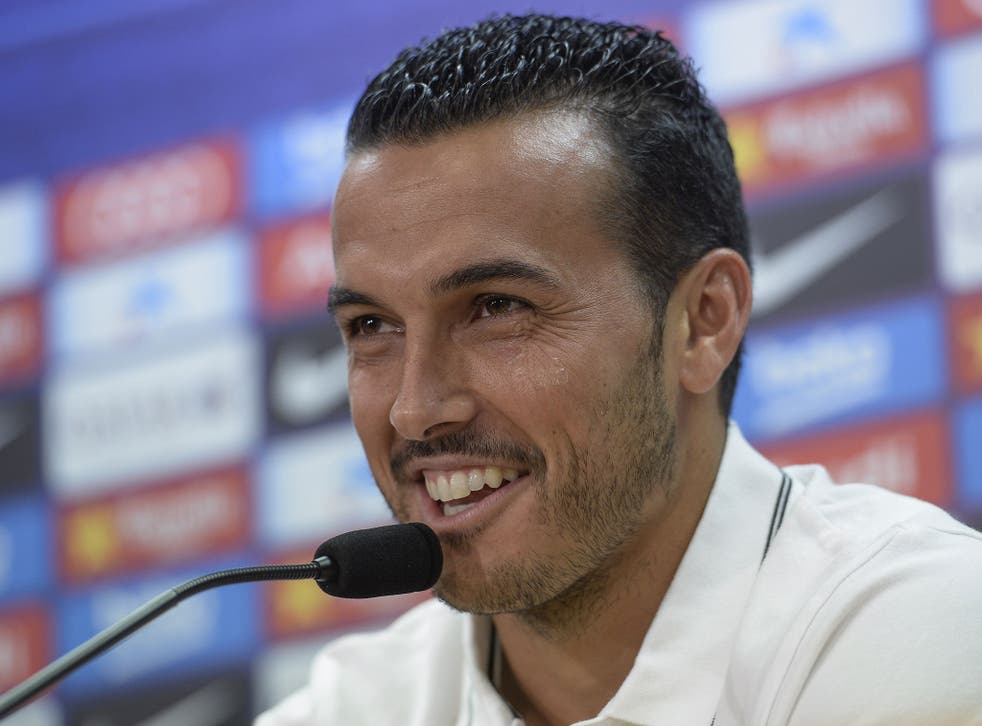 Pedro has hit out at Louis van Gaal over his treatment of Manchester United's outcast goalkeeper Victor Valdes.
Valdes has been left on the sidelines by the Dutch manager after he reportedly refused to play for United's Under-21 side at the end of last season.
In an interview in Spanish newspaper Marca, Pedro, who played with Valdes at Barcelona, expressed his displeasure at seeing a friend ostracised.
Chelsea: Summer 2015 completed transfers

Show all 20
"It's true that I don't like to see my team-mates treated in this way, especially Victor, who has always been a great friend to me and a top professional", he said.
The Spanish winger turned down a move to Old Trafford earlier this summer and instead opted to join Chelsea in a £22m move.
However, Pedro denied that Van Gaal was the reason why he decided against moving to Manchester.
"I don't think it's fair, but it didn't influence my decision.
"I saw that United had not taken the next step (in signing me) and I needed a team to start the season with," he added.
"Chelsea were very decisive. I am convinced I have chosen well."
Pedro also spoke about his relationship with Jose Mourinho, his manager at Chelsea and a famous adversary of his ex-club in Spain.
"People might think it sounds strange but in a one-on-one situation Mourinho is very different. He treats you like one of his family.
"He shows huge respect for his players. His demands are high but if there is criticism it's so that we can improve and become stronger."
The Independent has launched a new football app! Live scores, in-game stats, breaking news, videos and push notifications are just some of the many features. Use the links below to download and get more from Indy Football...
iPhone
http://ind.pn/iphonefootball
iPad
http://ind.pn/ipadfootball
Join our new commenting forum
Join thought-provoking conversations, follow other Independent readers and see their replies