Pep Guardiola's Manchester City won't win the title and they're now at risk of missing the Champions League
Man City continue to struggle and a 4-0 pasting at Everton likely ended their title bid in January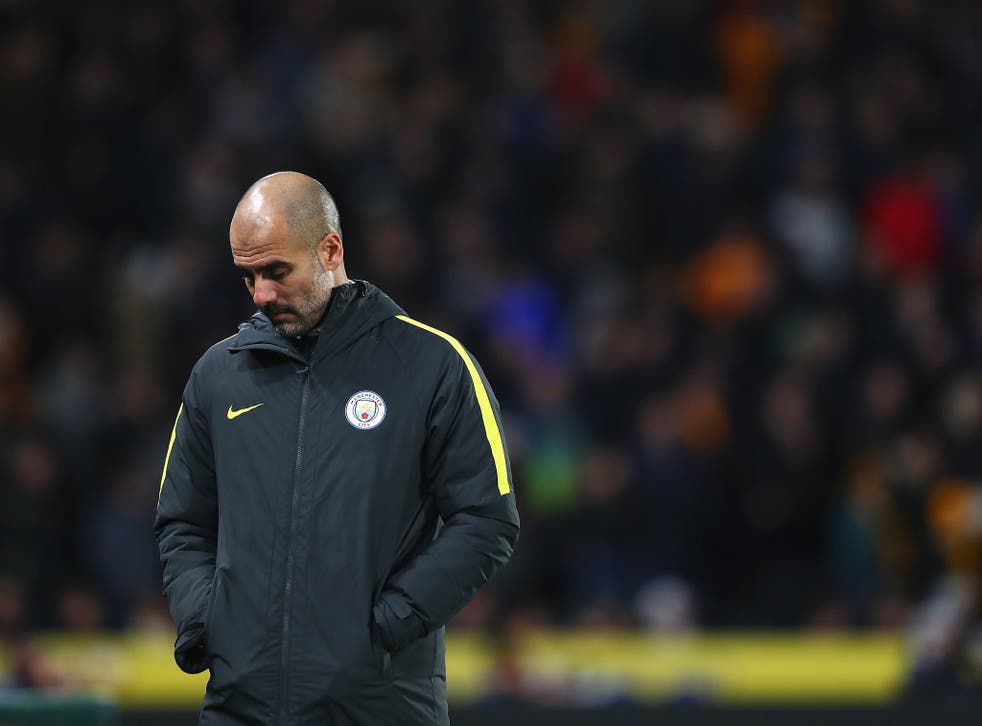 Pep Guardiola suffered his greatest humiliation since taking over at Manchester City as his side went down 4-0 at Everton.
More than that, it was Guardiola's biggest league defeat in a hitherto illustrious career.
A wild selection policy and questions over his coaching mean that the Spaniard can't be absolved from blame. For all Everton's youthful zest, with Tom Davies and Ademola Lookman both on the scoresheet and youngsters like Mason Holgate impressing, City went with the ageing duo of Pablo Zabaleta, a full-back, and Yaya Toure, until recently an out-of-favour attacking midfielder, in midfield.
The results were predictably disastrous.
Guardiola has been the most decorated coach of a generation but he must now show his worth on the training ground with his back four, who currently look incapable of following instructions. The only worse scenario for the Catalan would be if these performances were actually stemming from players taking on board his orders and executing them as planned. The display at Goodison, as is becoming increasingly common, was laughable at the back.
And while sometimes a leaky defence - they only conceded four shots on target, after all - can be bailed out by a good goalkeeper, Claudio Bravo has failed to do anything of the sort. In fact, he's conceded from 13 of his last 21 shots faced and it's impossible to escape the reality that Pep Guardiola went all-out to sign the 33-year-old, for £17million, remember, so he could ditch Joe Hart. The club still pays the majority of Hart's wages, while the extra outgoings on Bravo are making this team worse - no matter what his superior ball distribution might do to help the team.
Guardiola has got a rough ride in England, rougher than he has deserved in the large part.
But all the flak he takes for his side's performance on Merseyside will likely be justified.
The dent to their confidence is enormous, the damage to their title hopes is almost irreparable. Pep Guardiola, the man whose greatest moments have come in dominating the Champions League, now faces the ultimate fight to even qualify for Europe's premier club competition.
Join our new commenting forum
Join thought-provoking conversations, follow other Independent readers and see their replies