Premier League launches first ever 'Playmaker of the Year award' with Kevin de Bruyne set to claim first prize
The Manchester City midfielder has registered 15 assists so far this season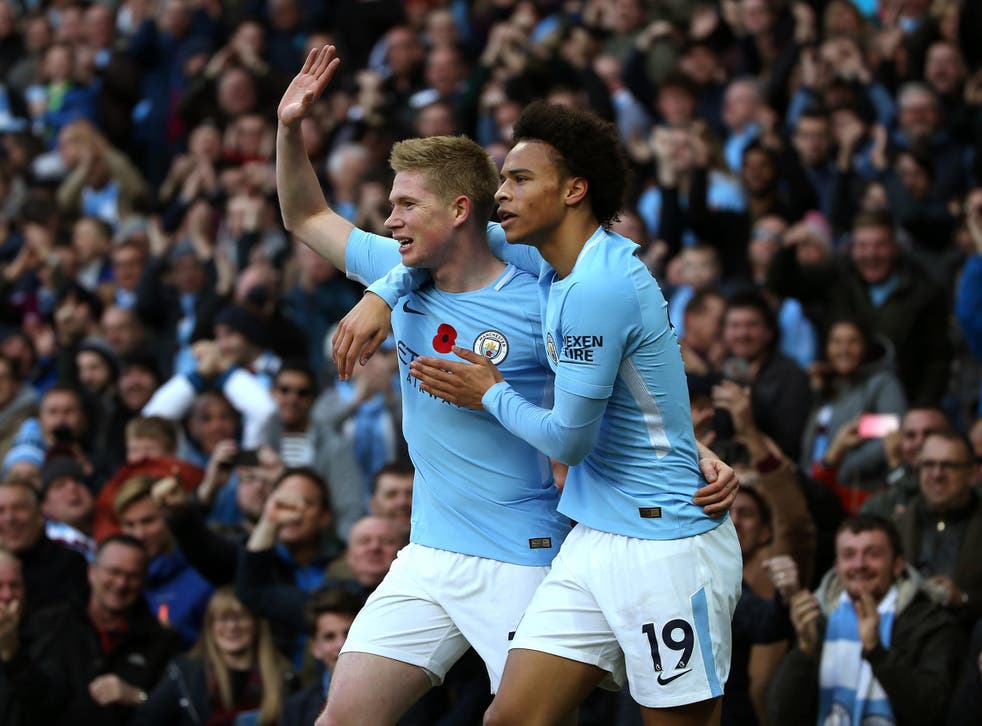 The Premier League's leading assist maker will finally be recognised with the introduction of a new 'Playmaker of the Year' award, which was announced on Wednesday.
Manchester City's Kevin de Bruyne is on course to claim the inaugural prize, with 15 assists this season. He leads team-mates Leroy Sane (12) and David Silva (11).
Tottenham's Dele Alli is the highest non-City player on the list, with 10, followed by Mohamed Salah, Henrikh Mkhitaryan, Paul Pogba and Christian Eriksen, all level on nine.
PFA Premier League Team of the Year

Show all 12
In fact De Bruyne currently has the best minute per assist rate in Premier League history, averaging one every 179.1 minutes, although he will need an outstanding final five games of the season if he is to break Thierry Henry's record haul of 20 assists in a season.
The new award was launched by Henry, in association with Cadbury.
"Scoring goals is one of the best feelings a player can have on the pitch," said the Frenchman. "Of course, that wouldn't be possible without the playmakers creating those chances.
"It's amazing that Cadbury and the Premier League are celebrating playmakers in this way – I personally enjoyed providing assists more than scoring.
"Being able to provide those moments for your team-mates brings great joy and I'm sure this award will inspire many more in the future to create great chances and even greater goals."
De Bruyne would also have won the 2016/17 award, as he notched 18 assists to Eriksen's 15. Mesut Özil meanwhile managed 19 in 2015/16, with Cesc Fabregas registering 18 the season before and Steven Gerrard 13 the season before that.
Join our new commenting forum
Join thought-provoking conversations, follow other Independent readers and see their replies