Radamel Falcao to Chelsea: Advice of John Terry and Gary Cahill influenced move for former Manchester United striker - Mourinho
Chelsea's first-choice centre-half pairing gave the Colombian striker a glowing review despite him failing to impress at Manchester United last season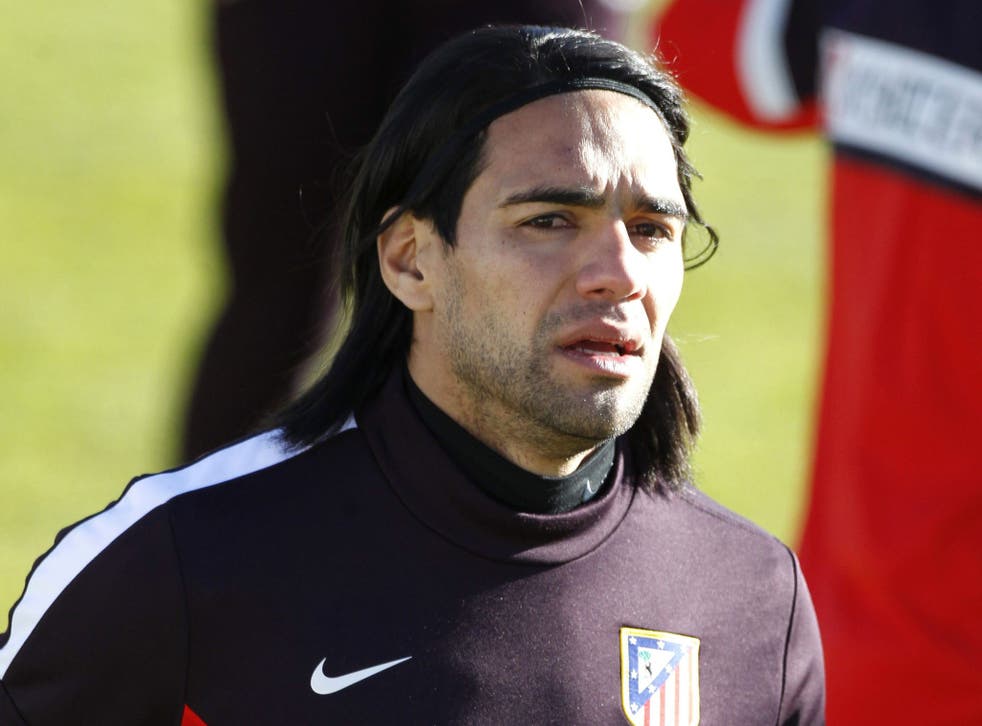 The Chelsea manager, Jose Mourinho, sought the advice of defenders John Terry and Gary Cahill before agreeing to sign striker Radamel Falcao this summer.
Falcao's move to Stamford Bridge on loan from Monaco is one of the big surprises of the transfer window after he failed to impress at Manchester United last term. The 29-year-old scored just four goals and suffered the humiliation of being dropped to the reserves by manager Louis van Gaal.
But Mourinho says he had no hesitation in giving Falcao a second chance to impress in English football following a glowing review from his first-choice centre-half pairing.
Both played against Falcao in Chelsea's 1-0 win over United at Stamford Bridge in April. The closest he came to finding the net was when he hit the post in the second half, but the duo told Mourinho he is still a forward to be feared.
Mourinho said: "I watched our game against Manchester United a few times. I spoke with John and Cahill a lot about him and we think the bright movement is there, the movement to get freedom in the box to score goals is there. Our players had difficulty to control him and we feel the potential is there. Let's see if he can improve his confidence, his happiness."
Colombian Falcao was the most feared striker in Europe when he scored 52 goals in 68 La Liga games for Atletico Madrid between 2011 and 2013. He also scored a hat-trick against Chelsea in the 2012 Uefa Super Cup final. He has not looked the same player since suffering a serious knee injury while playing for Monaco in January 2014, but Mourinho is convinced he can get him back to his best.
Falcao was expected to provide back-up to Diego Costa, but Mourinho says he can start regularly if he performs. "He can be second, first or third [choice]. He knows, Diego knows and [Loïc] Rémy knows that. It is open competition between the three of them. That's our objective, that's why we want three strikers ready and important.
"If we want, we can play with Costa and him together – it is something they did before when they were in Atletico. Can he be the Falcao of Atletico? We believe so.
"Every team has their style of play and every manager has their way of football. If Mr Van Gaal didn't play him more it's because he had his ideas and we have to respect that."
Falcao will join his new team-mates for the first time tomorrow, having been given extended time off after playing in the Copa America last month. Chelsea are on a pre-season tour of North America and his late arrival means he will not play their first match against New York Red Bulls, which kicks off at 1.10am on Thursday English time, or against Paris Saint-Germain at the weekend.
But Mourinho has warned Falcao he expects him to be back to full fitness in time for the champions' opening Premier League game against Swansea City on 8 August.
He said: "We are not expecting him to join us Tuesday and then play on Saturday and score a hat-trick. But he has to be ready for the first league game. Maybe not the Community Shield [against Arsenal on 2 August]. But after two and a half weeks of training, he must be ready."
Mourinho added: "He is not happy that in England people think he is not as good as he is and his motivation is there. He lost money to come to us; he didn't want to listen to other offers."
Live blog: Follow the latest news from The Open
Join our new commenting forum
Join thought-provoking conversations, follow other Independent readers and see their replies