Rafael Benitez hails the return of Frank Lampard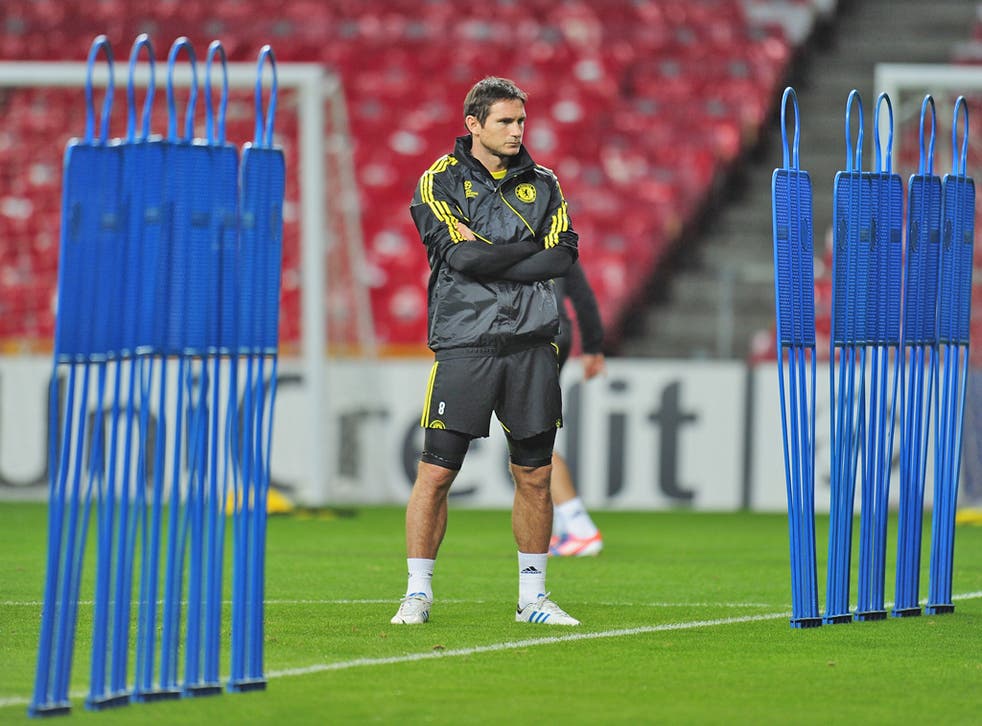 Chelsea welcome Frank Lampard back to the bench today, with Rafael Benitez confident that the veteran midfielder's experience will be precisely what the team needs.
Lampard has been out for six weeks, during which time Chelsea have collapsed in the league and in Europe, leading to their recent managerial change.
"We needed players with more experience," said Benitez yesterday. "He could make a difference coming into a squad where something's been wrong.
"Lampard can find players between the lines, get into the box, score goals. So he's a different kind of midfielder to those we have at the moment.
"Lampard has the ability. He can be important, also, at set-pieces because he has good deliveries. He cannot be box to box like 10 years ago, but he'll be important in possession to understand the game. That's key with the players we have up front, with good movement and ability. If you have someone to link with them, that'll be fine. He can play higher up the pitch because he can get into the box.
"He's a great player. We do not discover anything now: scoring goals, understanding the game, passing... It was just a question of him getting fully fit."
Lampard's long service to Chelsea included years of tense rivalry with Benitez's Liverpool side which have proven so problematic for the new manager. Benitez insisted yesterday that he had discussed the past with Lampard and John Terry.
"I had a conversation with Frank and Terry at the beginning because they were injured and we spent time while the team were doing the warm-up. We were talking about the rivalry and we were talking about the mentality. I have a winning mentality. They have a winning mentality. It will be better than being on different sides."
Chelsea are 10 points behind Manchester United, leading to Sir Alex Ferguson to say yesterday that the title race would just be between the two Manchester clubs. Benitez, though, was "not worried".
"At Valencia, we were eight points behind in January," Benitez recalled of his time winning two Spanish titles. "If we have to do the same here, we will do it. We have to find form. We'll have our chances if we start winning games."
Join our new commenting forum
Join thought-provoking conversations, follow other Independent readers and see their replies