The reaction: Sir Alex Ferguson retires after 27 years at Man Utd
The 71-year-old Scot announced this morning that he will stand down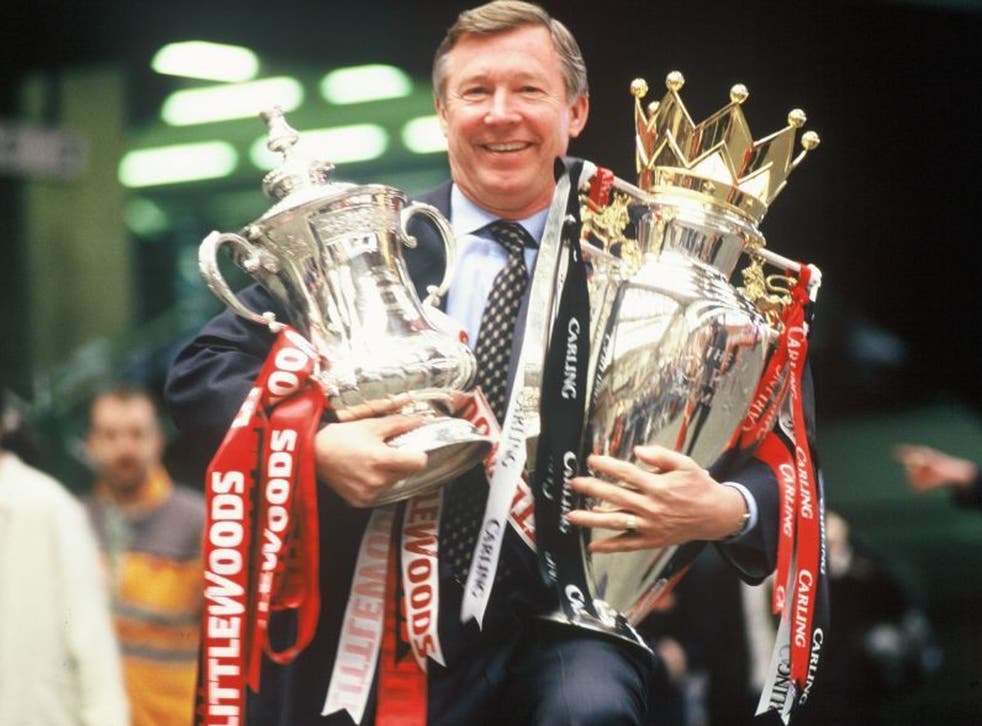 Former Manchester United goalkeeper Peter Schmeichel has described Sir Alex Ferguson's decision to retire as manager as a "bombshell" and that he "can't make sense of the timing".
Ferguson today announced he would leave his position, but stay on as a director and ambassador after 26 years in charge at Old Trafford and the Dane who played under the Scot for nine years could not believe that the 71-year-old was leaving his position.
"I'm shocked - I just can't make sense of the timing," he told Sky Sports News. "It has come as a bombshell, I really don't know what to make of it.
"Yesterday I was really happy with what he had done this season, now this, I'm disappointed and very sad.
"He's always said the day would come when something in his life wasn't right, is it is hip operation (he will have this summer)? I can't see him retiring over that.
"(Until) he explains why, we can guess and guess.
"There is something there we don't know about, he won't retire for the sake of retiring, it is difficult to makes sense of it."
Schmeichel paid tribute to Ferguson's man management skills and the time he came to the stopper, just hours after being told he would not be signing for United.
"The thing about Sir Alex is that 95 per cent of players brought in he's been scouting them for a long time, and he handles personalities around football, for example the media, stuff like that very, very important to him.
"Everyone wants a bit of Manchester United, everywhere you go, you are Manchester United.
"My move didn't happen first time, it happened 12 months later. But the first time, he came over to Denmark, I met him at someone's house and it was him saying 'I just want you to develop I will come back in the summer', and he flew back to Manchester.
"That's the kind of guy he is, he knows what he wants, he knew I would work in the team."
Schmeichel however believes Moyes would be a good fit as a successor as he has proved he can stay at one club for a long time, spending 10 years at Everton.
"What we are looking for is, not someone to come in 10 months or three years, we want someone to come stay there and give stability," he added.
"When we talk about Moyes, he has been a decade at Everton and done a fantastic job on limited funds.
"Is he cut from the same cloth? I dont know. Don't forget there will be major changes with David Gill stepping down - the club is really changing in the summer, the more stability they can add the better.
"David Moyes, he sounds like a good solution."
Football Association chairman David Bernstein hailed Ferguson's contribtion to the game.
He said: "Sir Alex Ferguson's achievements are truly remarkable - he is genuinely one of the greatest managers of all time and certainly of the modern era.
"His contribution to English football has been outstanding in every regard and, in the FA's 150th year, it is something that should be celebrated.
"On behalf of the FA I'd like to wish him a happy and healthy retirement."
First-team coach Rene Meulensteen was told of Ferguson's plans this morning and felt the news was not entirely unexpected.
"(I found out) this morning when I came to the club," he said on Sky Sports News. "He called us into his office and he said what decision he took.
"It's always been on the cards - there's speculation every season. I think the manager kept his cards close to his chest. I think he felt the time was right now and he made a decision.
"He's obviously a man who thinks very, very well so I'm sure he's taken a lot of thought into making this decision.
"I wish him well. He's been fantastic for this club and I hope all the fans give whoever's going to come in the same support that he gets."
The Dutchman added: "We've responded really well to the big disappointment we had last year. There was a determination around the whole place - especially around the manager - and I think he's been delighted we won the title the way we did."
Asked who should replace Ferguson, Meulensteen joked: "(Club mascot) Fred the Red!"
UEFA president Michel Platini hailed Ferguson as "a true visionary".
Platini said: "Sir Alex has made a massive contribution to football, not only in Scotland and in England, but across Europe and beyond.
"His dedication, his attention to detail and his unique eye for talent, as both the manager of Manchester United FC and Aberdeen FC, has brought rich rewards over a 30-year period.
"His CV is almost unique in a results-based profession that normally focuses on short-term solutions rather than long-term vision.
"He is a true visionary and I hope that, having helped us in the past through various coaching initiatives, he will continue to collaborate with UEFA to share his fantastic knowledge with the next generation of up-and-coming European coaches who all wish to emulate his achievements in the sport."
Premier League chief executive Richard Scudamore said Ferguson's "drive, ambition, skill, passion and vision" have forever altered the landscape of football.
"The Premier League has had the privilege to witness many great players, managers and teams. No one has made as great a contribution to the Premier League than Sir Alex Ferguson," said Scudamore.
"His drive, ambition, skill, passion and vision have not only shaped Manchester United, but in many ways the game of football as we now know it.
"Sir Alex and his teams during the Premier League era have set the pace others have had to follow; 13 titles out of 21 seasons is a phenomenal achievement. What always stood out though was the reaction to missing out, personified in this season's campaign.
"His ability to adapt as the game progressed, developing players from within Manchester United's youth set-up and integrating them with some of the world's finest talent created many formidable teams playing some wonderful football.
"He is universally respected by his peers right across the world game and I am sure that even fans of rival clubs will appreciate how remarkable his many achievements have been.
"It was always unrealistic to expect Sir Alex to keep going forever, but he has built something substantial and lasting at Manchester United and his values will continue to resonate throughout the club for many years to come. That will be his permanent legacy to English football.
"Whatever the Premier League has become, Manchester United is its standard bearer and Sir Alex their talisman. Whatever the future holds, one thing is for certain, it will not be the same without him."
PA
Further reading
United hope to appoint Moyes by end of the week
Sam Wallace: What next for United after Ferguson?
His best XI during his reign
His 13 titles remembered
Season-by-season guide
Players pay tribute
Ferguson's statement in full
Join our new commenting forum
Join thought-provoking conversations, follow other Independent readers and see their replies