Richard Scudamore to step down as Premier League executive chairman by end of the year
The decision comes on the same day that Amazon secured a UK TV rights package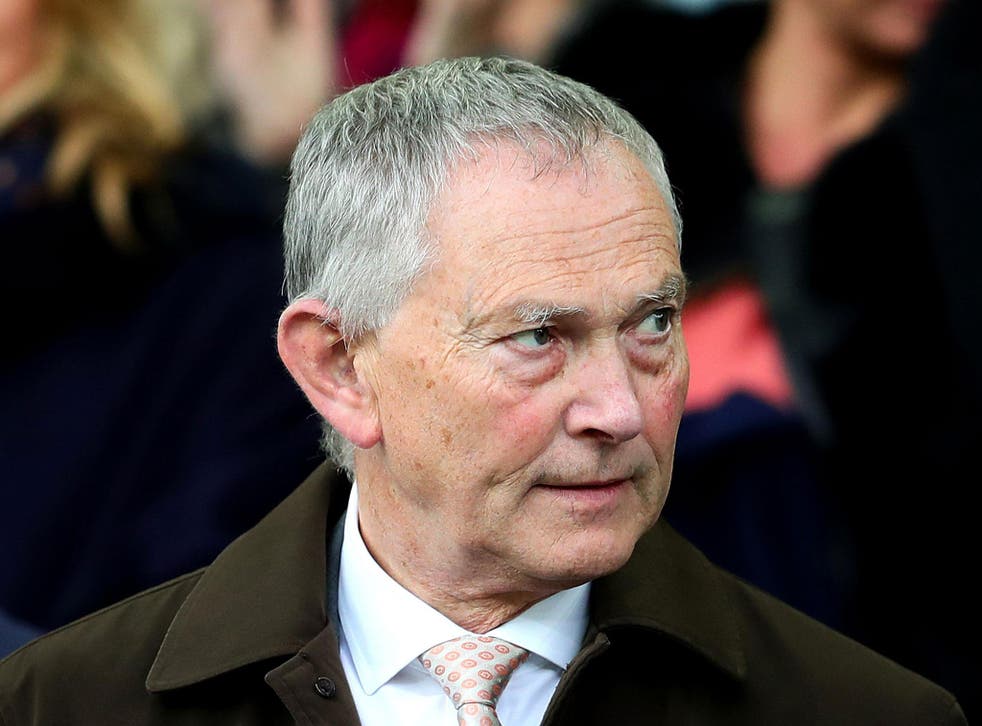 Richard Scudamore has announced he will step down as Premier League executive chairman by the end of 2018 after 20 years in the post.
The 58-year-old, who was appointed in November 1999 and played a leading role in the Premier League's growth into the richest and most popular domestic club competition in the world, cited a desire to devote more time to his family and to watching his childhood club Bristol City.
His announcement comes on the same day that tech giant Amazon became the first non-traditional broadcaster to acquire the rights to live stream 20 Premier League matches per season across two match days and show highlights packages from 2019.
Premier League summer transfer targets

Show all 16
"It's an absolute privilege to have been allowed to enjoy this role for so long, it is too much fun to be called a job," he said in a statement. "Football is an intoxicating environment and therefore difficult to give up being so involved, but my passion for what football means to so many and the positive impact it can make will never diminish.
"This past 20 years would not have been possible without the continuing support and encouragement of the Clubs and the unstinting efforts of my colleagues at the Premier League, whose professionalism and dedication are only surpassed by their decency and sense of fun. Likewise, the media legal team at DLA Piper have been with me all the way and must take much of the credit for any accomplishments.
"We could not have achieved so much without the enormous commitment of broadcast and commercial partners across the world. That number will run into hundreds, they have all contributed to our story and I would like to thank them enormously. However, I am sure they will forgive me for singling out Sky for special recognition. Back in 1992 they were the catalyst for the start of the Premier League journey and have backed us all the way since, joining forces to see off regulatory and other challenges throughout whilst setting global standards in broadcasting excellence that others have strived to replicate.
"The Premier League is in great shape and the future is bright, of course there are still many things to improve and constant challenges, but that is what makes it so exhilarating. The Clubs put on the greatest show; fans, such an essential part of that show, love it both here and around the world. Because it so compelling, the League's success will continue under new and re-invigorated leadership.
"Finally, I could not have devoted the time and expended the energy needed for this role without the backing of my family and friends: so a special thanks to Catherine for her encouragement and flexibility and Jamie, Chloe, Paddy, Ned and Lara for their inspiration. Whilst I have no plans to retire, whatever I do next, I will carve out more time to support them in pursuit of their own passions ... and to see more of Bristol City."
Chelsea chairman Bruce Buck, who also serves as the chairman of the Premier League Audit and Remuneration Committee, added: "I speak for all the clubs when I say we are very sorry that Richard will be leaving, but we could not have asked for anything more from him.
"For 20 years he has led the Premier League with distinction. Whilst probably best known for the outstanding growth he has delivered, most importantly he commands the respect of everyone in football for the dignified and positive way he has managed the complexities of keeping the league together and moving us forward.
"The Premier League Board and the Audit Committee have been working on how we will replace Richard and we expect to make an appropriate appointment in good time so there can be a seamless transition. In any event, the talented and experienced Executive Leadership Team at the League will be there to ensure continuity of operations.
"The Premier League certainly will go on from strength to strength; we also hope that Richard enjoys a very healthy and successful future. When he eventually leaves later in the year it will be with our sincerest thanks and gratitude for a job well done."
Join our new commenting forum
Join thought-provoking conversations, follow other Independent readers and see their replies