Rio Ferdinand claims the Manchester United squad are 'delighted' with the appointment of David Moyes
Defender says the Everton manager is the right choice to succeed Sir Alex Ferguson
Simon Stone Comments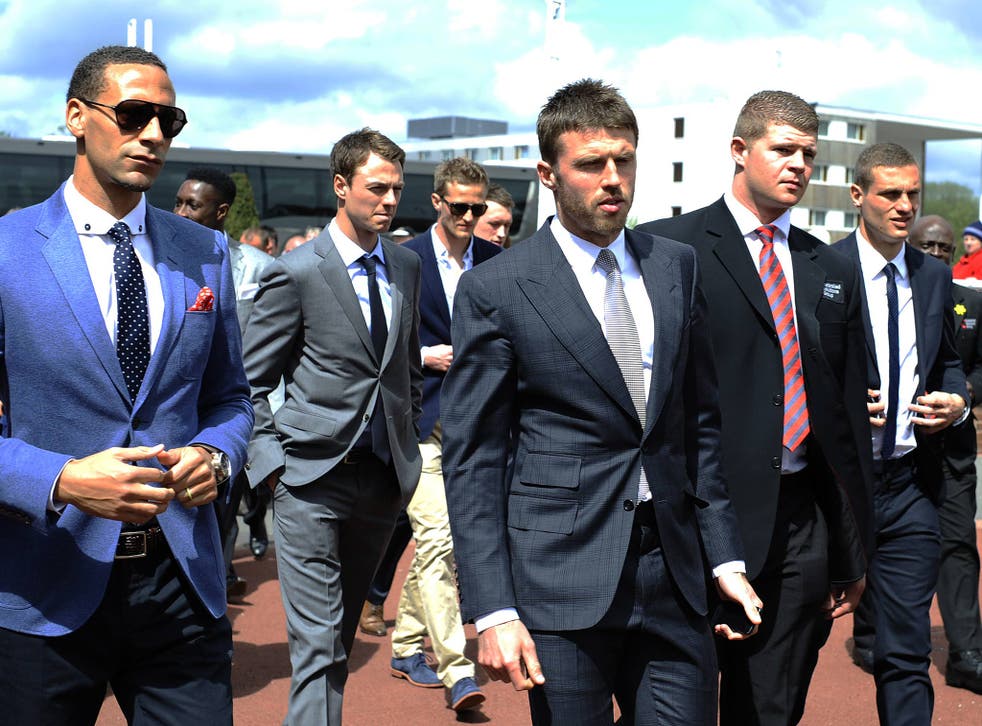 Rio Ferdinand has offered dressing room backing for the appointment of David Moyes as Manchester United's new manager.
Generally the most tight-knit of dressing rooms, Moyes must impose himself on a group of players who have won virtually every honour in the game, with plenty about to celebrate their fifth, sixth or, in Ryan Giggs' case, 13th league title.
It may not be an easy task.
However, Ferdinand, one of the longest-serving and most influential members of the United squad, having signed from Leeds in 2002, feels positive about the change.
"We are all delighted," he told MUTV.
"It was important the club made a decision quickly and it all got sorted out.
"I am sure the manager thought long and hard about his own decision but the club have acted swiftly and it's great to see the new manager coming in.
"David Moyes will be very open and sympathetic to the traditions of the club. He'll try to continue that and not come in and make changes in terms of the whole characteristics of the club.
"That's important for a club of this size.
"The manager that we've got now has implemented a fantastic system, a working system. We've been successful this year and hopefully we can continue that. This guy, I'm sure, is the right man to do that.
"He's a very honest man it seems from what you hear from other players you speak to.
"He's done a fantastic job at Everton. They've always been a solid team and what he's always demanded is a great work ethic.
"There are a lot of similarities with the manager we've got at the moment and it's a big thing that he continues that tradition."
Moyes will work with his new charges for the first time in July, when they report for pre-season training.
He will then head off on a pre-season tour that includes visits to Thailand, Australia, Japan and Hong Kong before returning for his first official match in charge on August 11, against either Manchester City or Wigan in the Community Shield at Wembley.
"I have always said we wanted the next manager to be a genuine Manchester United man," said Sir Bobby Charlton, now an influential United director.
"In David Moyes, we have someone who understands the things that make this such a special club.
"We have secured a man who is committed to the long-term and will build teams for the future as well as now. Stability breeds success.
"David has tremendous strength of character and recognises the importance of bringing young players through and developing them alongside world-class talent.
"At United, I think David will be able to express himself.
"I'm delighted he has accepted and I'm looking forward to working with him."
PA
Register for free to continue reading
Registration is a free and easy way to support our truly independent journalism
By registering, you will also enjoy limited access to Premium articles, exclusive newsletters, commenting, and virtual events with our leading journalists
Already have an account? sign in
Join our new commenting forum
Join thought-provoking conversations, follow other Independent readers and see their replies