Roman Abramovich's 10-year Chelsea anniversary: Financial fair play to dictate Jose Mourinho's second spell at Chelsea
The Blues owner reaches 10 years in charge today as the club remind Mourinho that academy development is a necessity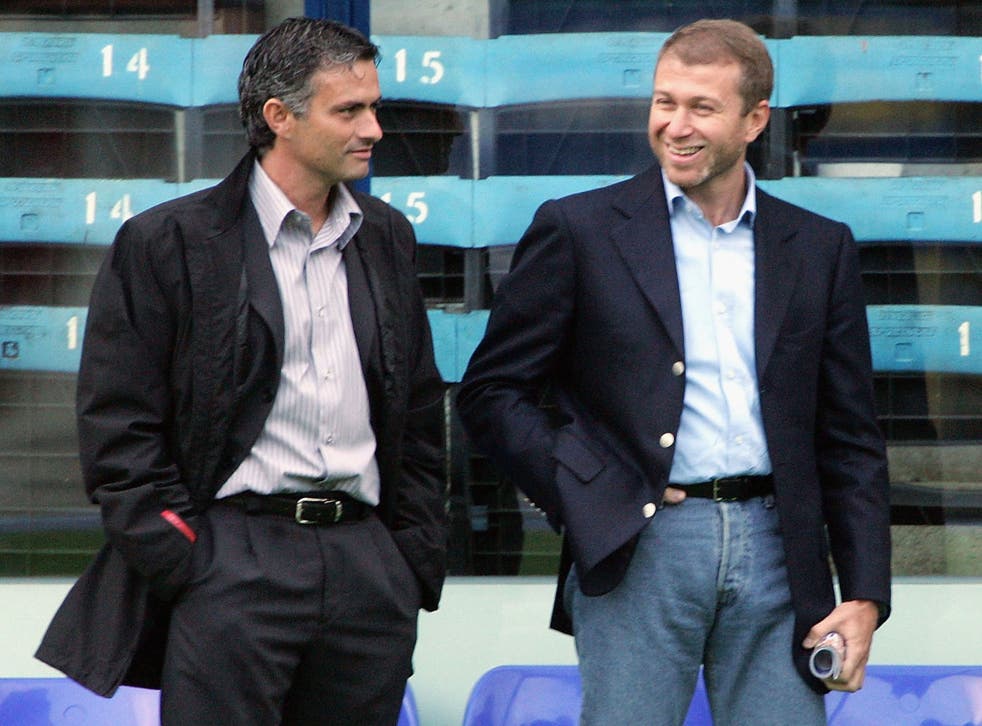 As Roman Abramovich passed a decade as Chelsea owner today, the club reminded Jose Mourinho that his task as manager second time around will be to adapt to Uefa financial fair play regulations and deliver academy players into the first team.
The challenges facing Mourinho are still the same as those Abramovich faced when he bought Chelsea from Ken Bates ten years ago and appointed the Portuguese one year later: establish the club as the pre-eminent English and European side. However, the rules of engagement have changed somewhat since Abramovich's remarkable £100m-plus spending in his first summer after the takeover on 1 July, 2003.
In his first press conference at the club, Mourinho talked extensively about improving what Chelsea had at their disposal rather than just spending money to solve problems in the squad. He said then: "[My job], it's not to arrive here and say: 'Mr Abramovich and members of the board, I need some money with a lot of zeros, I need to change half the team, move this one and buy this one.'"
That was reflected in the assessment of the challenges facing Chelsea, as laid out today by Ron Gourlay, the club's chief executive. "It has been a hugely successful decade for Chelsea football club since Roman Abramovich took control, with an unprecedented number of trophies in the last 10 years.
"The club has also taken great strides off the field in that time, adapting to meet the challenges of football's changing landscape.
"Mr Abramovich's early investment in playing staff paid dividends in creating a team admired around the world, but to keep Chelsea among the elite we have always known we must produce our own world-class talent and we are beginning to see the benefits of our academy, which will help us meet our long-term objectives for financial fair play.
"Community also remains at the centre of everything we do, and it is our responsibility wherever we go to ensure the Chelsea name is associated with good work. From Battersea to Bangkok, we try to give back to our ever-growing fanbase, and the owner is fully behind that policy.
"As we prepare for the next 10 years, I feel we are well positioned to continue the success we have so far enjoyed under Mr Abramovich, and everybody here is determined to build on that progress we have made."
The first game of Mourinho's second era will be in Bangkok on 17 July when the club play a Thailand all-star team as part of a tour of Asia that takes in Kuala Lumpur and Jakarta as well.
Frank Lampard said: "I think every player that has taken part for one game or hundreds of games for this club in the Roman Abramovich era can feel very lucky and proud they have been part of it."
Petr Cech said that Abramovich was "generous and passionate about sport". He said: "At the start people said that he would spend two or three years at Chelsea then would leave. However his passion now is the same as when I saw him for the first time and I think that's something which is precious because you know the club is in good hands."
'You can see the full interviews in ROMAN ABRAMOVICH – A DECADE OF SUCCESS which airs at 6.45pm and 10.15pm on Chelsea TV this evening. Sky channel 421. To subscribe call 08442 410 803'
Join our new commenting forum
Join thought-provoking conversations, follow other Independent readers and see their replies