Ronald Koeman: Europe is still a big deal for Southampton
Southampton can clinch a Europa League spot with victory over Manchester City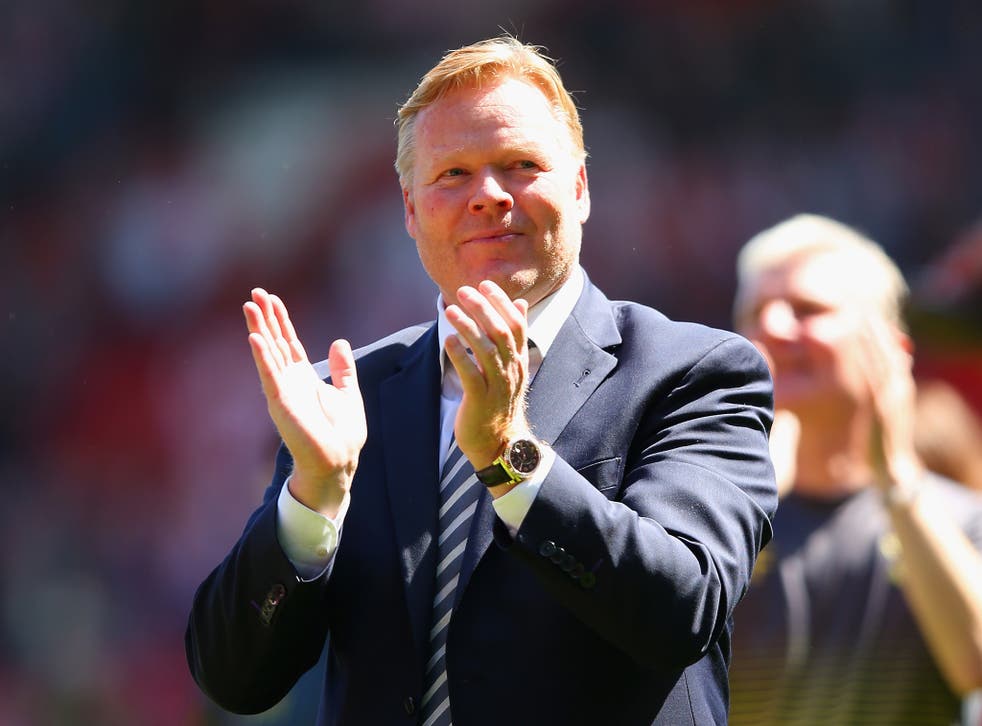 It is perhaps fitting, given English clubs' love-hate relationship with the Europa League, that of the three teams still contesting the two qualifying places, only one will regard success as a triumph. That side is least likely to achieve their goal, but could secure a place after all within a week.
Liverpool, Tottenham and Southampton are the three clubs involved. For the first two, the Europa League is a dubious consolation prize having begun the season chasing a Champions League place. Now that prize money has been increased, and winning it carries the reward of Champions League qualification, the Europa League seems more attractive, but English clubs struggle to cope with the additional fixtures. Everton have suffered in the league this season, while it is telling that when Liverpool finished second in the Premier League last season, they were not in Europe.
Nor is there much likelihood of success. Chelsea won the Europa League in 2013, but after dropping down from the Champions League. The only English team to win the competition in the last 30 years, having played in it throughout, was Liverpool in 2001, when it was still the Uefa Cup.
Southampton - the latest match in pictures

Show all 127
Nevertheless, for Southampton a place in Europe would round off an excellent season – and probably make it easier to retain players.
Saints, who visit Manchester City, need to overtake Liverpool or Spurs to qualify. Liverpool are at Stoke, Tottenham at Everton. Whoever finishes seventh has a second chance, as an Arsenal win over Aston Villa in next week's FA Cup final would open up an extra Europa League place.
Southampton have not competed in Europe for 12 years, while Liverpool and Tottenham are possibly over- familiar with the Europa League. "Maybe, for a big club, the Europa League is not what they want," said Koeman. "They want Champions League, but for us it is a big achievement to play in Europe."
Adding to the complication is that whoever finishes fifth joins the Europa League group stage in September, along with Villa if they win the FA Cup; sixth place means a qualifying round tie in July. If Villa lose at Wembley, sixth place guarantees a group stage place while seventh means a qualifier. All clear?
Join our new commenting forum
Join thought-provoking conversations, follow other Independent readers and see their replies