Ryan Giggs: Paul Scholes admits former team-mate leaving Manchester United would be 'very sad'
Giggs may bring his 29-year association with the club to an end following Mourinho's arrival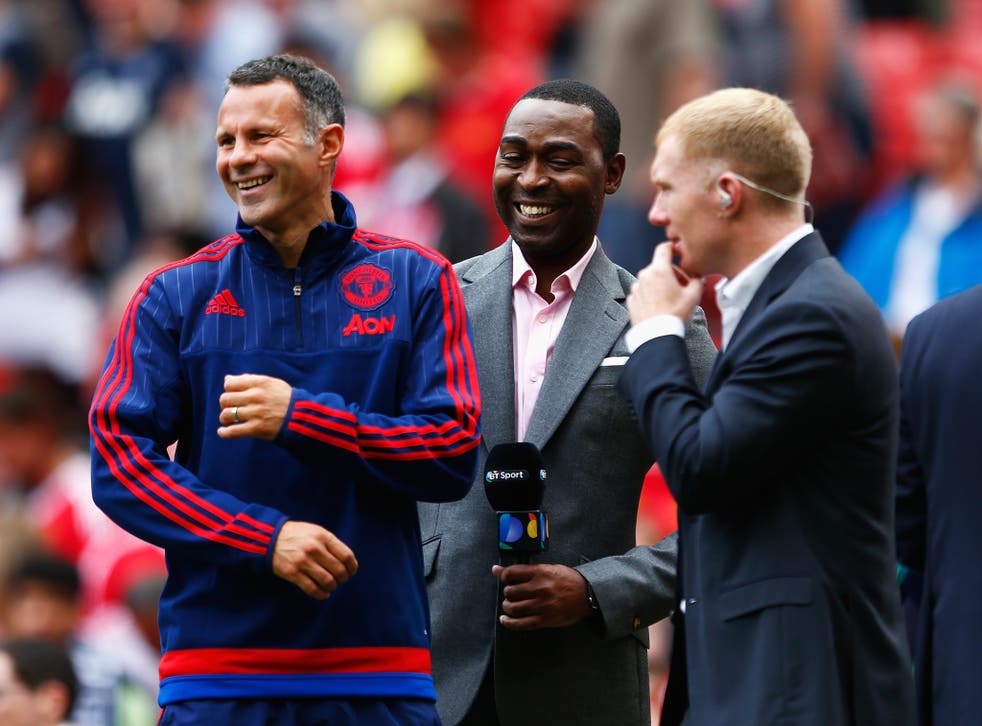 Paul Scholes has offered his advice to former team-mate Ryan Giggs as the Welshman decides whether to stay on at Manchester United.
Giggs has spent the past two seasons working as an assistant manager under Louis van Gaal, whose sacking was confirmed by the club on Monday night.
Jose Mourinho, the former Chelsea manager who is widely expected to replace Van Gaal at Old Trafford, is keen to retain Giggs' services but also wishes to appoint Rui Faria as his assistant.
Faria's arrival would, effectively, be a demotion for Giggs. The Wales international is now considering whether to accept a diminished role in Mourinho's backroom team or move elsewhere.
Scholes, Giggs' team-mate of 22 years, believes that he should do what is right for himself but admits that it would be said to see his friend end his long association with the club.
"If he left the club I think it would be very sad," Scholes told Sky Sports News. "He's been there 20-odd years and knows the place inside-out, how the club works and what kind of football is expected. It would be really disappointing if he did leave."
Who would Jose Mourinho sell at Man Utd?

Show all 9
"It's all down to personal preference, it depends on Mourinho and what he wants Ryan to do - if he wants him to assist him like he did with Van Gaal - and what Ryan wants to do.
"If he wants to go away and manage then I'm sure he'll be very good at it."
Robbie Savage, who played alongside Scholes in United's 1992 FA Youth Cup winning side, believes Giggs should move on, having been overlooked for the club's top job on two occasions.
"If I was Giggsy now I would look to start my career as a manager somewhere else," Savage said.
"If it's lower down fine, as low down as he wants to manage, but don't forget he's got terrific experience and what he's won as a player is second to none."
Giggs has been part of United's backroom staff for the past three years, having become a player-coach during the calamitous 2013/14 campaign.
The 42-year-old ended the season as the club's interim manager, following the sacking of David Moyes.
Join our new commenting forum
Join thought-provoking conversations, follow other Independent readers and see their replies